2017 marks the 80th year that Georgia State Patrol has been monitoring our state's roadways, and they're an agency rooted in deep traditions.
Wisdom, justice, and moderation -- that's been the Georgia State Patrol's motto since 1937.
For 80 years, the state patrol says they've been one of the nation's leading law enforcement agencies, as the first to equip all patrol cars with dash-mounted cameras and provide high-speed driver training to every trooper during 33 weeks of intense "trooper school."
"State patrol was founded to investigate crashes and we were set up as an agency that assists other agencies," says Cpl. Michael Burns out of the Forsyth post.
It's a brotherhood rooted in loyalty. Even after 8 decades, Burns says GSP does things a certain way, and it never changes.
"The department loves tradition," says Cpl. Burns. But that's what makes the agency so unique.
"Like even the colors of the car are blue and gray, no other agency in the state can have blue and gray," says Cpl. Burns.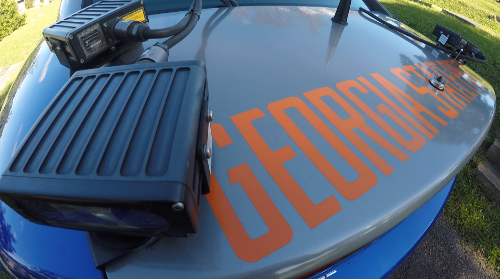 So we took a look back on some state patrol history. Headquarters sent a box of historical artifacts down to Macon.
"Even with these blotters, this was started when the department was founded in 1937 and we still had to sign in and out of these up until 2010 when we got computers," says Cpl. Burns, showing them off.
Amongst the hundreds of signatures in the blotters, Burns found one from Macon native Sergeant William Fredrick Black.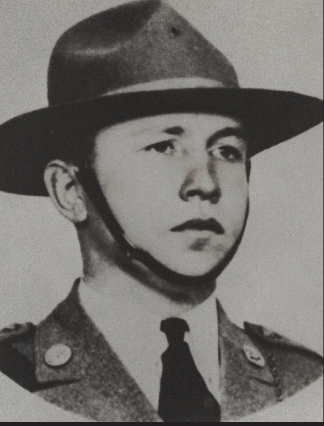 "He chose to go to the very first trooper school, which was held in 1937, and he was one of the original troopers when the department was founded," says Cpl. Burns.
But his patrol didn't last very long.
"He stopped a car for weaving, but what he didn't know was that the driver of that car was actually an escaped inmate that had stolen a gun. When he approached the car, he was shot 3 times by the driver," says Cpl. Burns.
Black was the first state patrol trooper shot and killed in the line of duty in December 1940. He's buried at Riverside Cemetery in Macon.
So as the current class of troopers complete their training, they reflect on those like Sergeant Black who have contributed to the agency's distinguished reputation.
"You don't see it looking from the outside in, but once you get here, we've been through ups and downs, we've been through good times and bad times, but we've all learned together and really come close as a group, and it's just amazing," says Stephen Capehart, a cadet in training.
If you are interested in becoming a member of the Georgia State Patrol, GSP is hiring and in need of over 250 state troopers. To apply, click here.