Logan Nettles, the man arrested for allegedly beating his father with a gun in July, was released from Bibb County jail Friday.
According to county jail records, Nettles was released just after 11 p.m. on $8,450.
Nettles, 19, was booked into the jail July 18 after a domestic disturbance between Nettles and his father, Clint Nettles, at the family's Lizella home at 156 Briar Creek Trail.
Clint Nettles told Bibb County deputies that his son hit him in the head with a gun, telling him, "Next time, I will kill you." The fight started after Logan Nettles took his father's cell phone, cigarettes and lighter, according to a Bibb County Sheriff's Office incident report.
911 Call: "... my son put his hands on me"
The Lizella home where Logan Nettles beat his father is well known to Bibb County deputies.
Just five days before the domestic incident between the father and son, a 16-year-old Bibb County boy was shot dead their during an alleged gun swap gone wrong, according to the sheriff's office.
No one has been charged in the death of Chase Gillis who reportedly showed up at the house looking to trade a Glock pistol for an AR-15.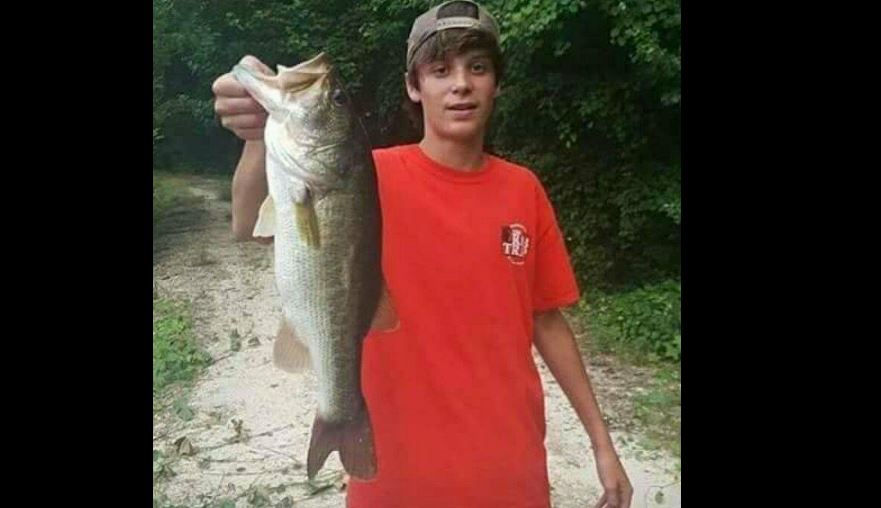 Logan Nettles was there when Gillis died along with a third man, 23-year-old David Billingsley.
Billingsley is the one who reportedly shot the teen alleging it was in self defense after Gillis held a gun to his head, according to a Bibb County Sheriff's Office incident report.
Neighbors spent months calling the Bibb County Sheriff's Office about problems at Nettles' home.
Deputies were called to 156 Briar Creek Trail 19 times between May 13 and July 17, according to sheriff's office documents 13WMAZ obtained through Open Records request.
911 Call: "Now they're shooting off rounds ... I hope nobody gets killed"
156 Briar Creek Trail 911 Call History:
May 13, 2016 – Fight/Disorderly Conduct
October 27, 2016 – Trespassing
October 30, 2016 – Burglary
January 8, 2017 – Fight/ Disorderly Conduct
February 14, 2017 – Suspicious Vehicle
February 15, 2017 – Domestic Disturbance
March 1, 2017 – Shots Fired (Caller did not want to make contact)
March 8, 2017 – Shots Fired (Check for shots fired)
March 8, 2017 – Shots Fired –(Check for shots fired)
April 6, 2017 – Noise Complaint – (Check for subjects riding dirt bikes)
April 10, 2017 – Noise Complaint – (Check for loud music)
April 11, 2017 – Noise Complaint – (Check for loud and possible drug activity)
April 30, 2017 – Shots Fired – (Check for shots fired in area)
May 6, 2017 – Shots Fired – (Check for shots fired)
May 7, 2017 – Shots Fired – (Check for shots fired)
May 25, 2017 – Theft – (Reference to a theft of a gun)
May 25, 2017 – Police Services – (Reference to Child Abuse)
July 12, 2017 – Homicide (Shooting)
July 17, 2017 – Domestic Disturbance – (Domestic between Clint Nettles and Logan Nettles)