It's a very real hazard on Central Georgia roads. Last year, the Georgia Department of Transportation says drivers reported more than 280 accidents on state highways from road debris, like rocks falling off big trucks, and busted tires. With more than 13,000 miles of state and county highways in Central Georgia, what can you do if debris strikes you?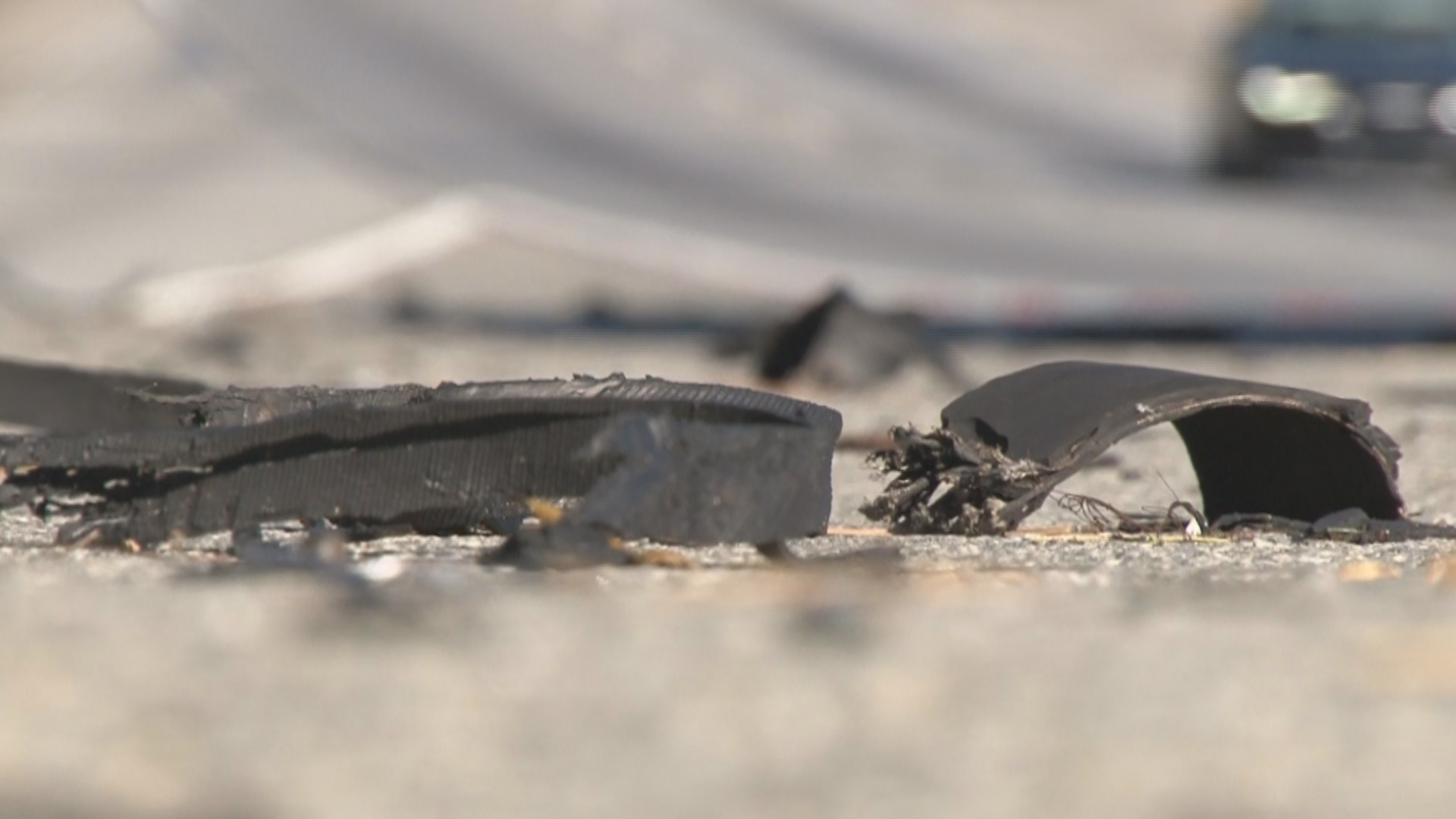 Big trucks and road debris are both common sights on the highways in Central Georgia.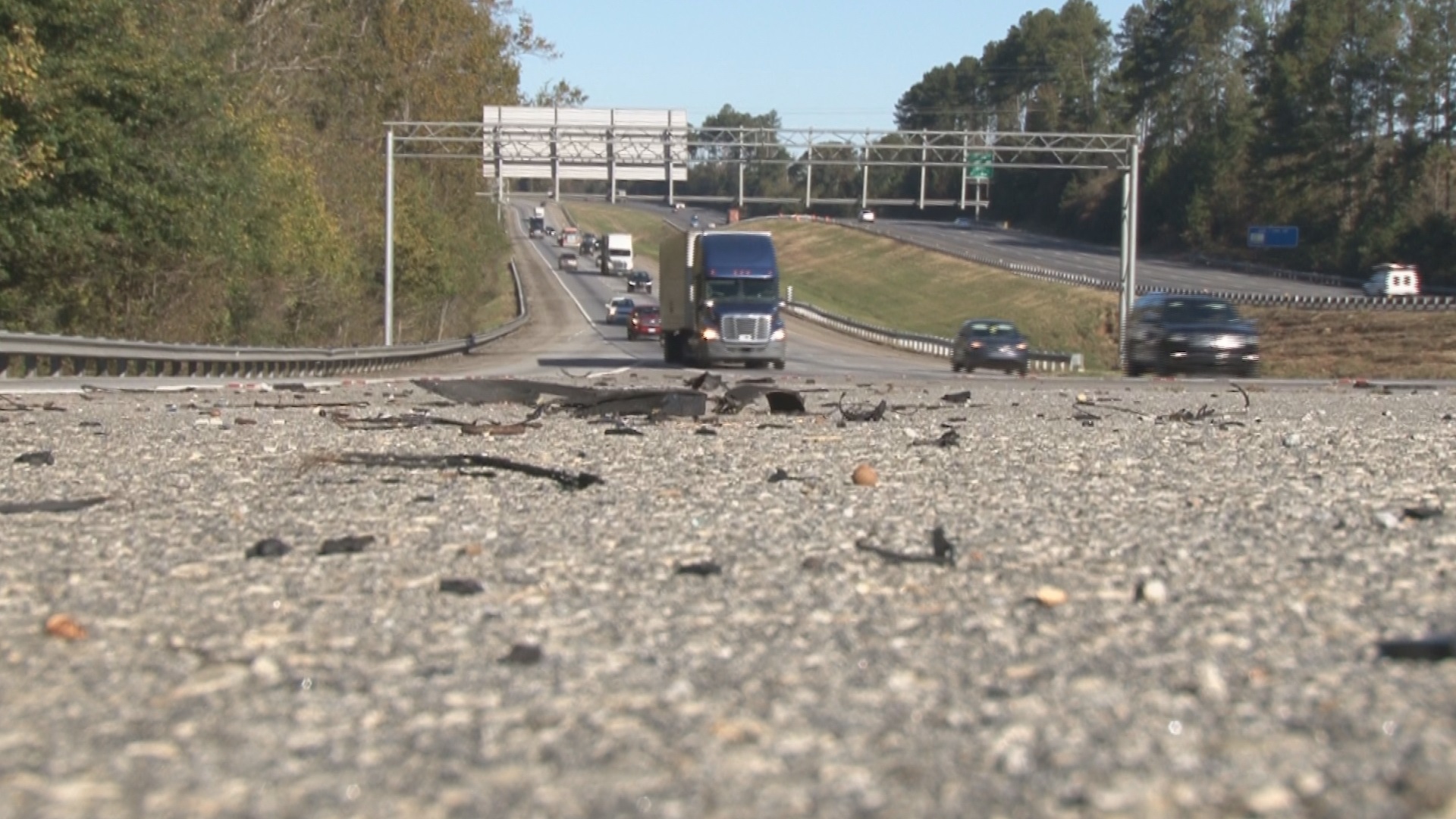 "A truck pulled up in front of me. It was like a dump truck. It had, like, gravel, and the gravel just shot out and it cracked my windshield," Ladji Ruffin said.
That was a first for Ladji Ruffin, an entrepreneur and road warrior.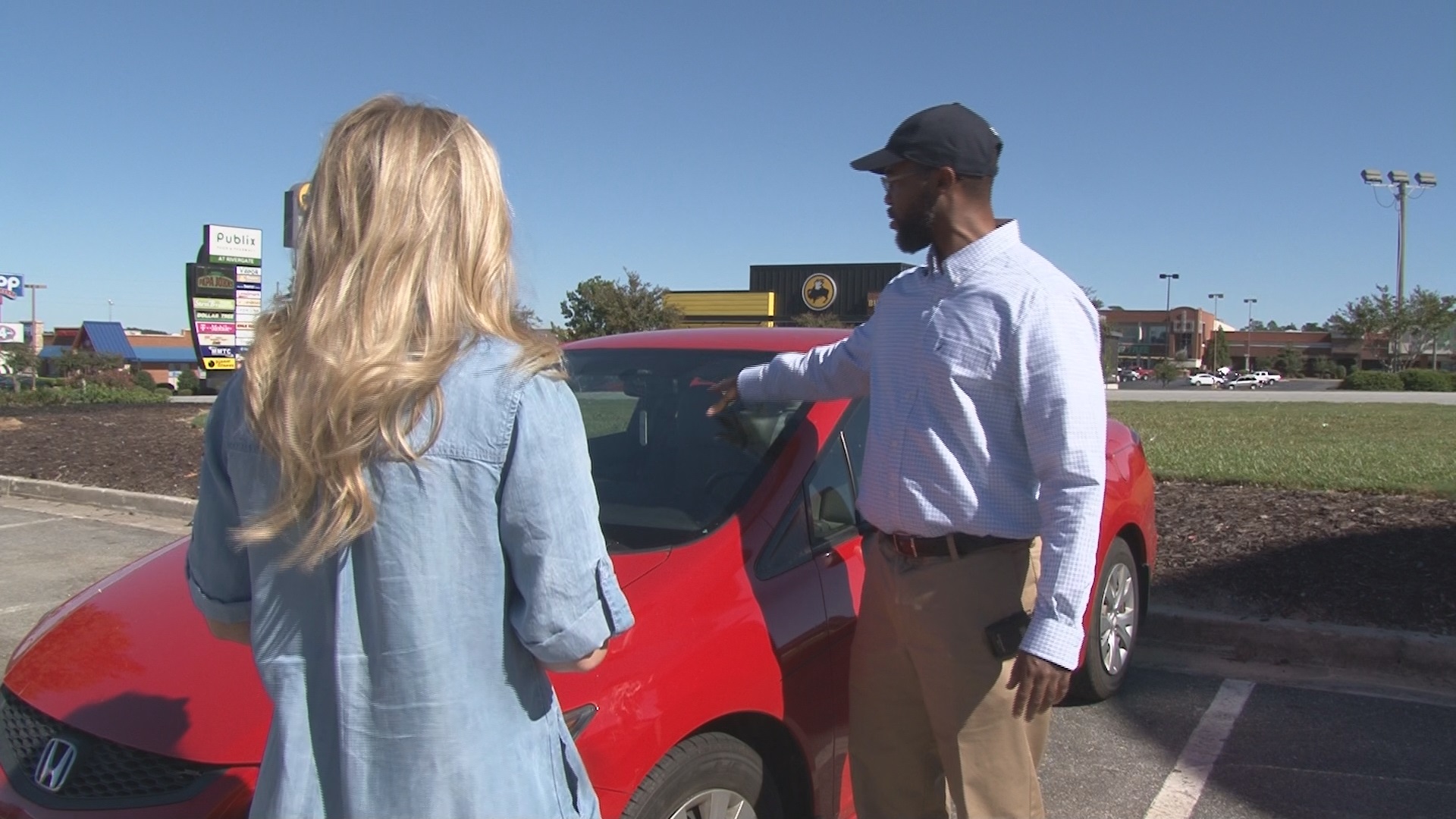 "I freaked out because I was thinking that, you know, all the rocks, all the gravel was going to come off into my car because it was a couple of chunks that came off and cracked my windshield," Ruffin said.
By the time he pulled over, the truck was long gone. Ruffin wasn't hurt and called his insurance company about a repair.
"I didn't really have to worry about it. It was like a one-stop shop," Ruffin said. "I came in, got it done, and went on up the road."
But it's not that simple for everyone. Some accidents can be a lot more serious, even deadly.
The Georgia Department of Transportation says from 2014-2016, flying road debris caused 813 accidents in Central Georgia -- 66 people were injured, 4 people died.
"On a fatal accident or serious injury accident, we would obviously go a lot more in depth into what the cause was," Sgt. Kevin Pope said.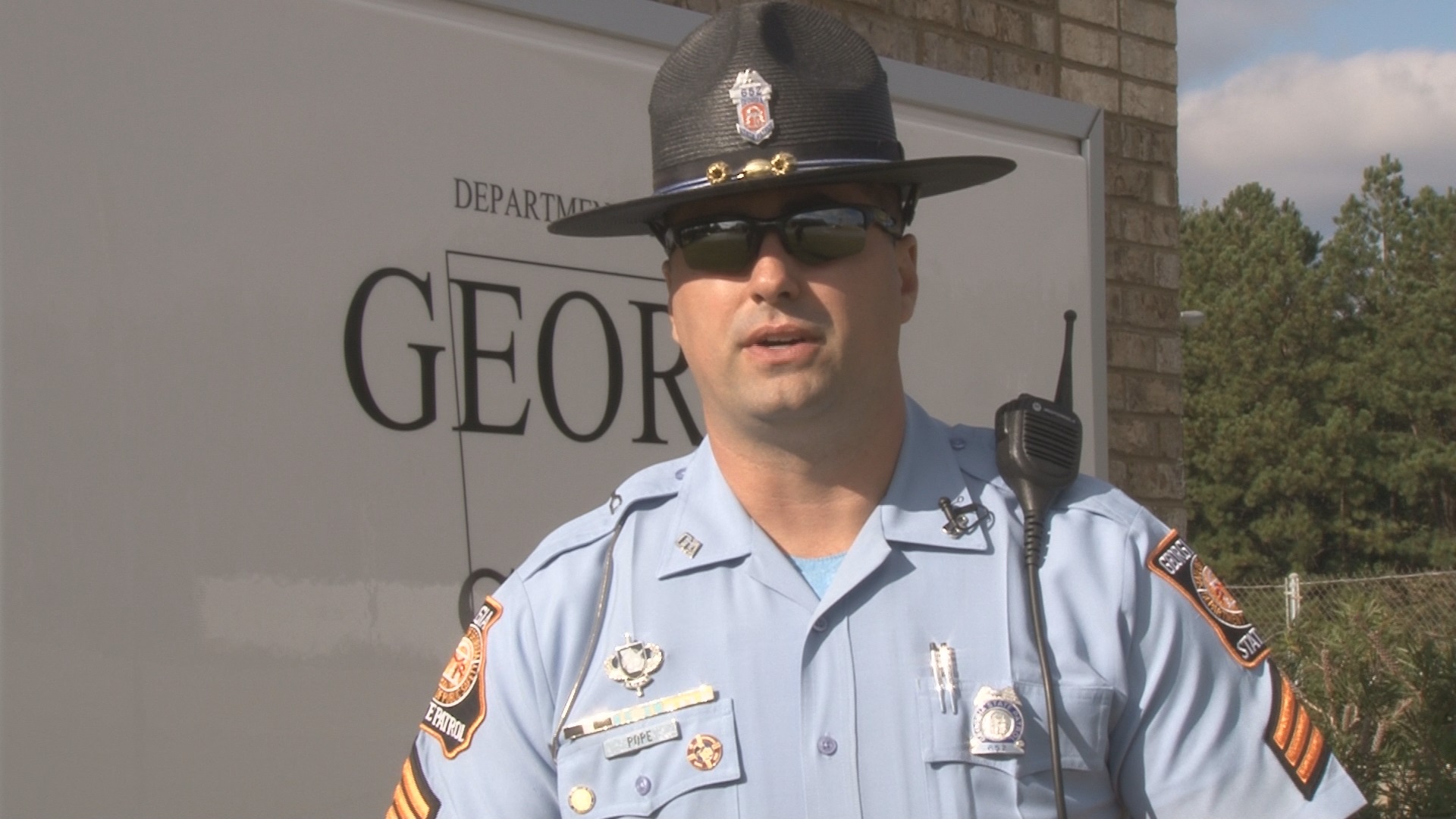 Georgia State Patrol Trooper Sgt. Kevin Pope says these accidents are also difficult to investigate.
"Usually the vehicle that the debris came off of is long gone," Pope said.
Pope says the best thing you can do on the road is to pay attention. Especially along the highway, there's a lot going on, so he says to scan the area all around you.
Pope says leave a safe distance in between you and the car in front of you. For every 10 miles an hour, leave one car distance ahead of you. So if you're driving on I-75 and you're going about 70 miles an hour, leave a 7-car distance in front of you so if any debris flies up, you'll have time and space to get out of the way.
Pope says if more people pay attention to debris on the roads, Central Georgia will be a lot safer, a lesson Ruffin learned the hard way.
"I was real scared. That's why I pit stopped here in Macon," Ruffin said. "I didn't know if I was going to be able to make it to Atlanta because I could just see it cracking as I was driving."
To protect yourself and other drivers from road debris, you can call *GSP or 511, and a CHAMPS unit will come by to remove the debris from the roadway.
If your vehicle is struck by debris, the state Commissioner of Insurance's office has a few suggestions:
- Inspect your vehicle for any damage
- Notify your insurance agency of what happened
- Find a reliable windshield repair service
Is this damage covered by my automobile insurance?
COMPREHENSIVE COVERAGE: This type of damage is covered under the comprehensive part of your automobile policy. If you are unsure if you have this coverage, look at your insurance card. It is sometimes listed there. If it is not, or you're unsure, contact your agent.
COST TO YOU: That will be determined by your comprehensive deductible. If your policy has a $100 deductible, you are most likely to receive the most benefit. However, be careful. Too many comprehensive claims like any other claims, can result in your insurer non-renewing you. Discuss your insurance needs and deductible amount with your agent. They should be able to tell you the deductible they recommend. Also, a lot of insurance companies work directly with the windshield repair services. This usually makes the claim process an easy one.
With some companies you can contact your agent and they will handle the claim process for you, or at the very least, get you in touch with one of their recommended windshield repair providers.
ADDITIONAL COVERAGE: It is also important to understand that your comprehensive policy not only covers broken windshields but also other perils too. For example, you hitting a deer or tree limb falling on your car would be covered under comprehensive too.
If consumers need further assistance, they can contact the Insurance Commissioner's Office at 800-656-2298.
More Resources
Coordinated Highway Assistance & Maintenance Program (CHAMP)
Highway Emergency Response Operators (HERO)