Amped Up: Teaching kids how to live healthy
Healthier lifestyles are important for people all over the world, and sometimes the ones who need the most education are the ones often overlooked, but after talking to a few fitness instructors say it's important to train them up young.
Terra Gallemore has been teaching dance for more than twenty years. From traditional tap, ballet, and jazz, to the new age hip-hop and Zumba. These days, the attention focuses not only on improving dance skills, but to also work on better fitness for children.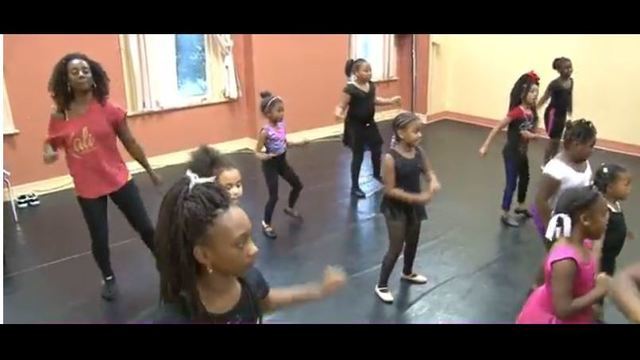 "Being the fact that I'm also into fitness -- I'm not just a dance instructor, I'm into bodybuilding -- they always see me drinking two gallons of water and they see me eating right, so they try to incorporate those things also," said Gallemore.
Deah Arrington attends class at Kali Dance Studio with Gallemore, working on those fancy moves while mom Debra is hoping to see her 5-year-old improve her health while having fun.
"I try to balance out when she asks for a hamburger to give her apples or juice to balance out her meal. Starting young, being active and physical when they grow up, they'll continue to do that. Fun exercise, and find fun ways to lose weight," Debra said.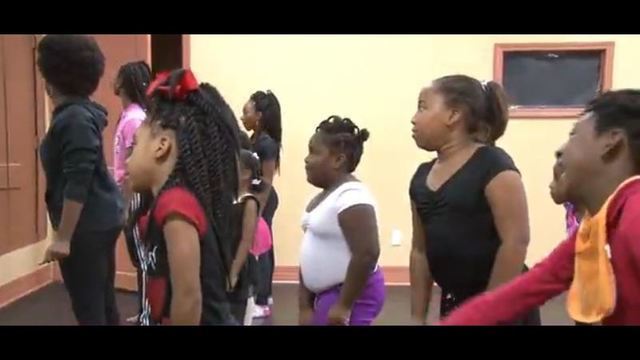 Over in Warner Robins, at Edge Fitness, the fight against childhood obesity is also in the works by offering a child-friendly group fitness class twice a week. Instructors say the job they have of teaching healthy habits to their school age clients is easier than it looks.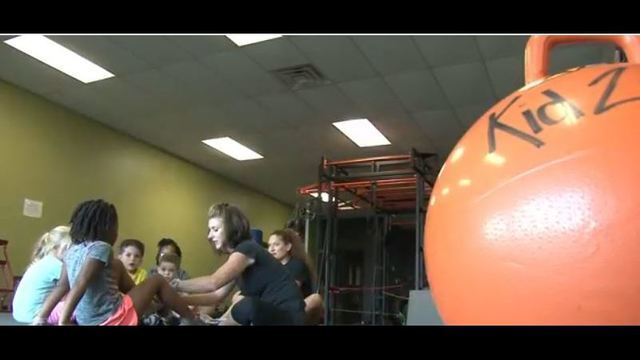 Michelle Williams said, "We're blessed because the parents are already demonstrating the healthy lifestyle and the kids come because mommy and daddy come and it's lots of fun."
According to both instructors, the key to helping children become active is to make the activities fun, to praise them often for their efforts, and educate them on why healthier fitness and nutrition is a lifelong goal.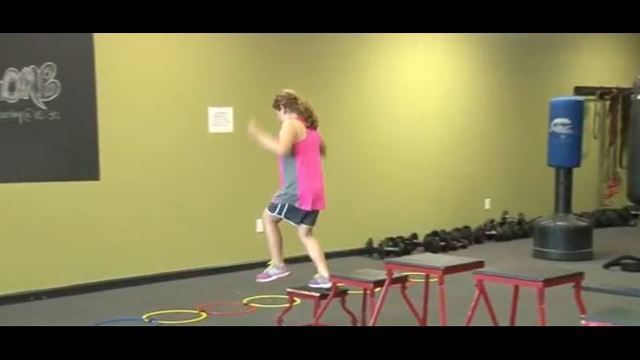 "My encouragement is to stay active and keep it moving. It keeps the weight off and keeps you energized and motivated. When you see your body changing, that is a huge motivation, and when you see your body changing, you're more apt to keep doing it," said Gallemore.
"You can never begin too early because we're building life skills. It's easier to teach them from the beginning than trying to retrain them as adults," said Williams.
---------
Childhood Obesity Facts (from Centers for Disease Control and Prevention)
Childhood obesity has more than doubled in children and quadrupled in adolescents in the past 30 years.
The percentage of children aged 6–11 years in the United States who were obese increased from 7% in 1980 to nearly 18% in 2012. Similarly, the percentage of adolescents aged 12–19 years who were obese increased from 5% to nearly 21% over the same period.
In 2012, more than one third of children and adolescents were overweight or obese.
Overweight is defined as having excess body weight for a particular height from fat, muscle, bone, water, or a combination of these factors.3 Obesity is defined as having excess body fat.
Overweight and obesity are the result of "caloric imbalance"—too few calories expended for the amount of calories consumed—and are affected by various genetic, behavioral, and environmental factors.5,6
Obese Youth Over Time: Selected U.S. States
Health Effects of Childhood Obesity
Childhood obesity has both immediate and long-term effects on health and well-being.
Immediate health effects:
Obese youth are more likely to have risk factors for cardiovascular disease, such as high cholesterol or high blood pressure. In a population-based sample of 5- to 17-year-olds, 70% of obese youth had at least one risk factor for cardiovascular disease.
Obese adolescents are more likely to have prediabetes, a condition in which blood glucose levels indicate a high risk for development of diabetes.
Children and adolescents who are obese are at greater risk for bone and joint problems, sleep apnea, and social and psychological problems such as stigmatization and poor self-esteem.
Long-term health effects:
Children and adolescents who are obese are likely to be obese as adults11-14 and are therefore more at risk for adult health problems such as heart disease, type 2 diabetes, stroke, several types of cancer, and osteoarthritis.
One study showed that children who became obese as early as age 2 were more likely to be obese as adults.
Overweight and obesity are associated with increased risk for many types of cancer, including cancer of the breast, colon, endometrium, esophagus, kidney, pancreas, gall bladder, thyroid, ovary, cervix, and prostate, as well as multiple myeloma and Hodgkin's lymphoma.
Prevention
Healthy lifestyle habits, including healthy eating and physical activity, can lower the risk of becoming obese and developing related diseases.
The dietary and physical activity behaviors of children and adolescents are influenced by many sectors of society, including families, communities, schools, child care settings, medical care providers, faith-based institutions, government agencies, the media, and the food and beverage industries and entertainment industries.
Schools play a particularly critical role by establishing a safe and supportive environment with policies and practices that support healthy behaviors. Schools also provide opportunities for students to learn about and practice healthy eating and physical activity behaviors.
--------
Recipes for Healthy Kids: Cookbook for Child Care Centers
Balancing Calories: Help Kids Develop Healthy Eating Habits
One part of balancing calories is to eat foods that provide adequate nutrition and an appropriate number of calories. You can help children learn to be aware of what they eat by developing healthy eating habits, looking for ways to make favorite dishes healthier, and reducing calorie-rich temptations.
Encourage healthy eating habits.
There's no great secret to healthy eating. To help your children and family develop healthy eating habits:
Provide plenty of vegetables, fruits, and whole-grain products.
Include low-fat or non-fat milk or dairy products.
Choose lean meats, poultry, fish, lentils, and beans for protein.
Serve reasonably-sized portions.
Encourage your family to drink lots of water.
Limit sugar-sweetened beverages.
Limit consumption of sugar and saturated fat.
Remember that small changes every day can lead to a recipe for success!
For more information about nutrition, visit ChooseMyPlate.gov and the Dietary Guidelines for Americans 2010.
Look for ways to make favorite dishes healthier.
The recipes that you may prepare regularly, and that your family enjoys, with just a few changes can be healthier and just as satisfying.
Although everything can be enjoyed in moderation, reducing the calorie-rich temptations of high-fat and high-sugar, or salty snacks can also help your children develop healthy eating habits. Instead only allow your children to eat them sometimes, so that they truly will be treats! Here are examples of easy-to-prepare, low-fat and low-sugar treats that are 100 calories or less:
A medium-size apple
A medium-size banana
1 cup blueberries
1 cup grapes
1 cup carrots, broccoli, or bell peppers with 2 tbsp. hummus
Balancing Calories: Help Kids Stay Active
Another part of balancing calories is to engage in an appropriate amount of physical activity and avoid too much sedentary time. In addition to being fun for children and teens, regular physical activity has many health benefits, including:
Strengthening bones
Decreasing blood pressure
Reducing stress and anxiety
Increasing self-esteem
Helping with weight management
Help kids stay active.
Children and teens should participate in at least 60 minutes of moderate intensity physical activity most days of the week, preferably daily.11 Remember that children imitate adults. Start adding physical activity to your own daily routine and encourage your child to join you.
Some examples of moderate intensity physical activity include:
Brisk walking
Playing tag
Jumping rope
Playing soccer
Swimming
Dancing
Reduce sedentary time.
In addition to encouraging physical activity, help children avoid too much sedentary time. Although quiet time for reading and homework is fine, limit the time your children watch television, play video games, or surf the web to no more than 2 hours per day. Additionally, the American Academy of Pediatrics (AAP) does not recommend television viewing for children age 2 or younger.12 Instead, encourage your children to find fun activities to do with family members or on their own that simply involve more activity.
----------
Resources
School Health Guidelines to Promote Healthy Eating and Physical Activity
Child and Teen Body Mass Index Calculator
Children's BMI Tool for Schools
Tips for Parents – Ideas to Help Children Maintain a Healthy Weight