Breast cancer mortality rate higher in black women WMAZ
Breast cancer mortality rate higher in African American women
February is Black History Month, so we are looking at issues affecting the African American community. One of them is an alarming statistic about breast cancer.
According to the American Cancer Society, white women are more likely to be diagnosed with breast cancer, but African American women are more likely to die from it.
13WMAZ's Mary Grace Shaw sat down with one African American woman who defied those odds and beat breast cancer.
Zandra Wilkerson says family is everything, so when she found a lump in her breast, she says she went straight to the doctor.
"The very first thing that went through my mind were my kids," says Wilkerson.
She says the biopsy came back and the diagnosis was breast cancer, a diagnosis she says her family knows all too well.
For Women Facing Breast Biopsy by 13WMAZ on Scribd
"My husband passed in October of 2011 also from cancer, so the very first thing that came to my mind is cancer equating to death," says Wilkerson.
But as a single parent, Wilkerson says fear was not an option.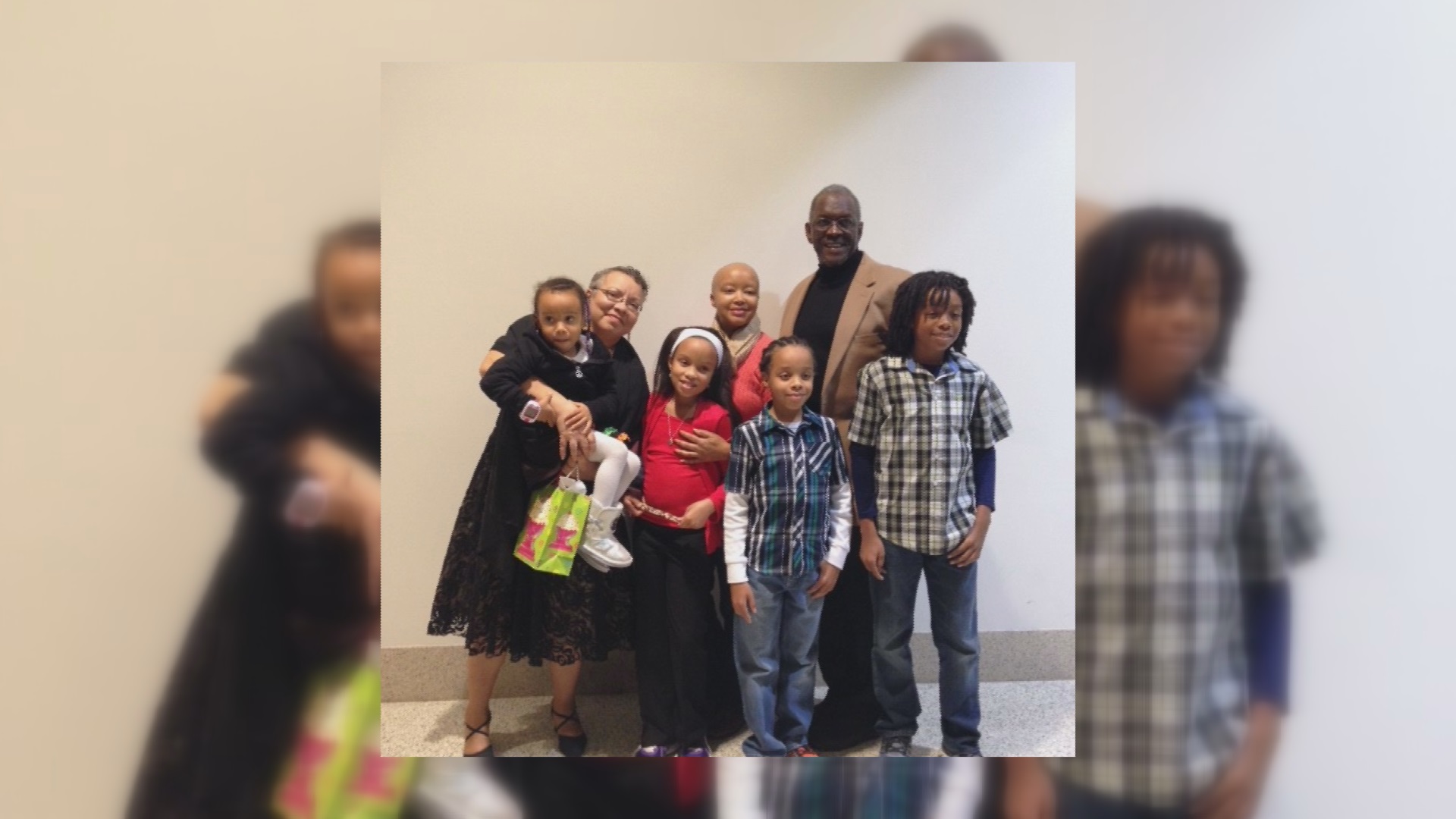 "Cancer came knocking at the door, but cancer had no idea who was on the other side of the door opening that door," says Wilkerson.
Wilkerson underwent a bilateral mastectomy and spent the next few months going through chemo.
Finally, on Christmas Eve of 2014, Wilkerson rang this bell signaling the start of remission.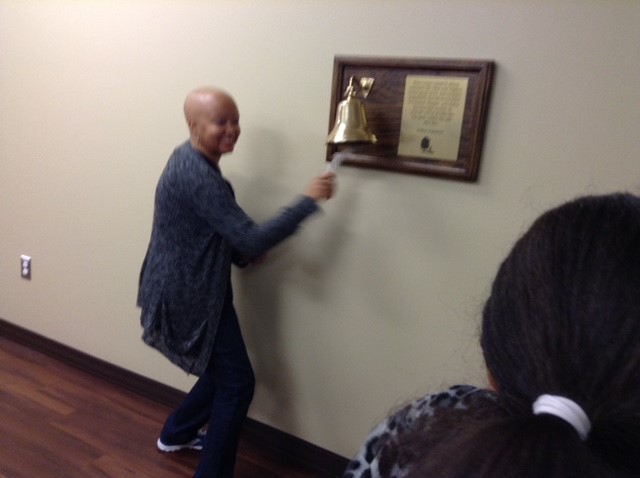 "All of those people who are sitting in those chairs with chemo medications going through their veins can hear that bell and say, 'Oh, there's another one who beat cancer,'" says Wilkerson.
American Cancer Society Mastectomy Guide by 13WMAZ on Scribd
It is a moment Doctor Arnold Conforti says many African American breast cancer patients miss out on.
"African Americans don't get it more common. They just have a higher mortality. They're genetically predisposed to getting these more aggressive tumors," says Conforti.
Conforti says African American women tend to get larger more aggressive breast cancer tumors than white women. He says other factors also play a part.
"Maybe access to healthcare, cultural differences, socioeconomic difference," says Conforti.
RELATED: Central Georgia doctors tackling breast cancer with technology
But Conforti says regardless of race, early detection is the best way for every woman to become a survivor.
Lets Talk About Mammograms by 13WMAZ on Scribd
Wilkerson now considers herself part of three clubs: a widow, the mother of twins, and breast cancer survivor.
"All three of them have taught me something. There's pain, there's heartache, there's joy, there's blessings. It's who I am," says Wilkerson.
The good times and hard times now define her, and she is determined to share lessons learned with all who will listen.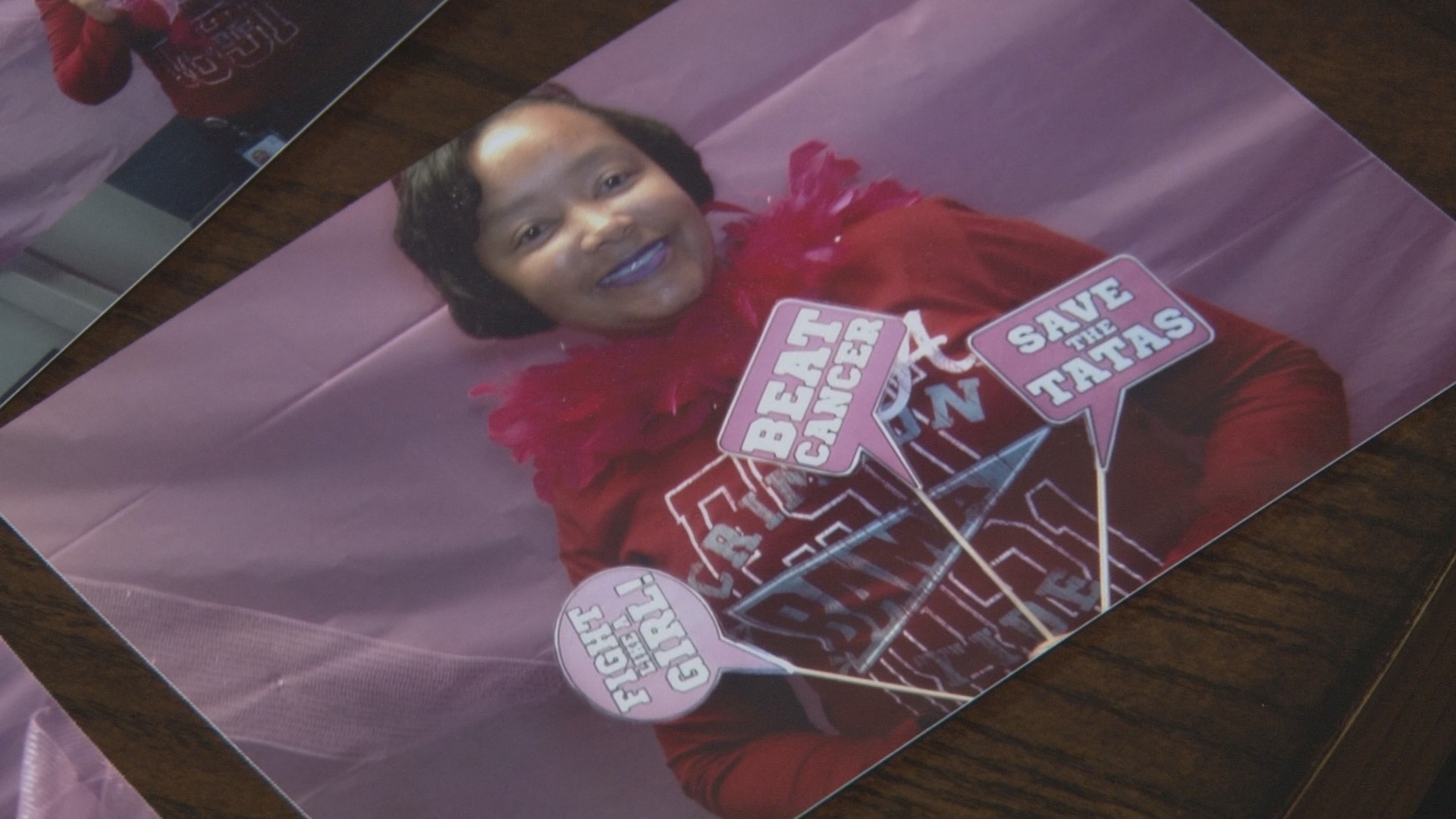 Wilkerson encourages women to do their monthly breast self-exam. She found her lump while she was doing that monthly check in the shower. Below is how Conforti says you can check at home for any signs of the disease.
How to check for breast cancer at home WMAZ


Here is an opportunity to help women battling breast cancer. On February 9th, United in Pink will host their annual Bunko for Breast Cancer event at the Al Sihah Shrine Park in Macon. The event raises money to help support breast cancer patients and their families.
Last year, their guest of honor was Makeeda Mann, an African American woman who thought she was in remission. Sadly, Makeeda died from the disease a few months after the event.
But it is for women like her that we ask you to do your self-exams and schedule your mammograms.
Myths about breast cancer debunked
Ashley May, USA TODAY
Breast cancer is easily the most well-known type of cancer, but do people really know specifics?
Jennifer Litton, associate professor of breast medical oncology at The University of Texas M. D. Anderson Cancer Center, said new treatment options have changed what a diagnosis of breast cancer means today.
Here are a few myths — debunked:
I don't have a family history of breast cancer. So, I won't get it.
This is one of the biggest myths Litton hears. Only about 2 out of 10 people diagnosed with breast cancer have a family history, according to the American Cancer Society. "Just because you don't have a family history, does not mean you are safe," Litton said.
If you have breast cancer, you'll have to get a mastectomy.
Mastectomies are not as commonly recommended as they were in the past. Even when a patient opts for a mastectomy, the surgery is likely not a radical mastectomy, where the entire breast is removed, but it's usually partial, skin-sparing, simple or modified, according to the National Breast Cancer Foundation. Some researchers say 70% of mastectomies in women with breast cancer are unnecessary, because healthy breast tissue isn't proven to significantly lower risk of recurrence. Often, breast-conserving surgery such as radiation can be done to spare the breast. "In the vast majority of cases, having a mastectomy does not change the overall survival of cancer they've been diagnosed with," Litton said. Having a mastectomy only lowers breast cancer risk in the removed breast, but doesn't lower cancer risk in other parts of the body, the American Cancer Society says.
Everyone with breast cancer needs chemotherapy.
While treatment can include chemotherapy (which causes hair loss), it might not. A lot depends on the size of the cancer and the patient's biology, Litton said. Surgery and radiation are among other treatment options available to patients.
Only lumps that are painful are cancerous.
Cancerous lumps can be painful or painless. Any lump that persists for two weeks should be evaluated by a medical professional, Litton said.
Breast cancer is a death sentence.
The majority of those diagnosed with stage III, stage II and stage I breast cancer survive at least 5 years after diagnosis, according to data from the American Cancer Society. Metastatic or stage IV breast cancers have a 5-year survival rate of about 22%.
A good diet can prevent and treat cancer.
Litton said many diagnosed with breast cancer look for a "magic diet," but the reality is "the patient is not in control of the cancer." With that being said, a low-sugar, plant-based diet can help overall health.
Men can't get breast cancer.
While breast cancer in men is rare (less than 1% of all breast cancers), it happens. This is because men have breast tissue. Old age, high estrogen levels, radiation exposure, alcohol consumption, a strong family history of breast cancer, or genetic mutations can all increase a man's risk of breast cancer, according to the American Cancer Society.
There's one type of breast cancer.
There are more than a dozen types of breast cancer. Common kinds are carcinomas, tumors that grow in organs and tissues. Most breast cancers are a type of carcinoma called adenocarcinoma that starts in the milk ducts or milk-producing glands. But, there are other kinds of breast cancer that start in the cells of muscle, fat or connective tissue. Visit cancer.org for more information on types and treatments of breast cancer.
Other resources:
Breast Care Center Navicent Health
National Cancer Institute Mammogram Fact Sheet