Barbecue is an American tradition, one that a Georgia College and State University professor is incorporating into his southern history class.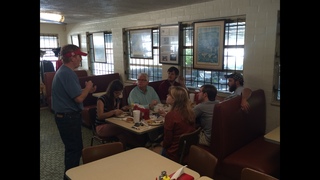 "Why would we want to sit here and talk about food and not eat it?," Craig Pascoe said.
Craig Pascoe brought his students to Fincher's BBQ in Macon for a taste of what they're learning in class, one of the many field trips they'll take throughout the semester.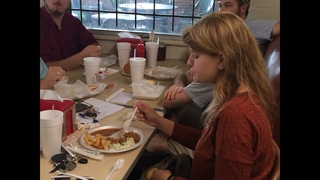 Pascoe says he wants his students to actually remember what they learn.
"I've been teaching here for 15 years and what I've come to realize is that there's very few things that students remember especially in survey courses like U.S. History courses," Pascoe said. "But sometimes if you can make it unique enough, they'll carry that with them forward for a long time."
That's why he created a history class that allows students to experience the traditions they're learning about.
"We're teaching about how to utilize food and the cuisine of the south to understand the history and culture of the region," Pascoe said.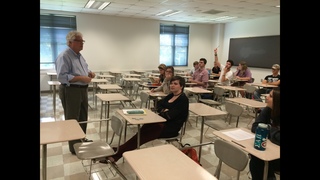 The class name... "Southern Foodways and Traditions."
"It's kind of an outline of how barbeque reflects the diversity and the history of American society from the beginnings through the present," Pascoe said.
Part of the grade is field trips, which Pascoe's students say makes them more engaged.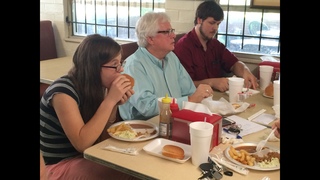 "It's just a very eclectic, cool kind of mix of history that is just not at all an easy A," Brittany Kortokrax, student, said.
"My favorite part is completely shredding any idea I thought of was actually southern food," student William Dooley said.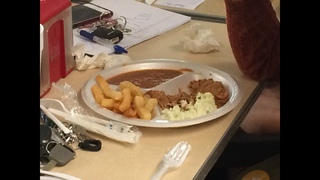 Students say trips to Waffle House, H & H Soul Food in Macon, and more help them better appreciate and understand what they read in their textbooks.
"A lot of history classes because it's about the past that kind of doesn't exist, except for being able to go visit buildings or places," student Ryan Anderson said. "But being able to talk to people who hold these traditions and still cook the same way that they used to, it's like you're studying something that's historical but still alive and well."
Pascoe also judges barbecue competitions and is working on a barbecue history exhibit at the Atlanta History Center that will open May of 2018.
W.C. Bradley Company just committed to a $250,000 sponsorship for the $800,000 exhibit.