The ups and downs of police life
Monday is Peace Officer Memorial Day. While we pay tribute to all officers and particularly the ones who've died in the line of duty, we can't forget their loved ones who send them out to serve and protect each day.
I talked with with three wives of Warner Robins police officers: Hope Bish, Wendy Nelson, and Allison Broussard. They're all members of the Warner Robins Police Auxiliary. They shared the ups and downs of being married to a law officer. As Nelson put it, "If they are brave enough to suit up and wear the badge. Be brave enough to let them go do it."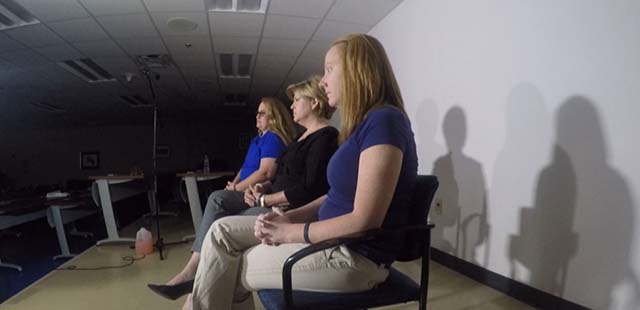 I feel a special connection to these women because my older brother is a state trooper in Colorado. I understand the uneasiness these women must feel when someone they love has decided to "serve and protect."
My brother recently shared with me the story of a driver who pulled a gun on him when he stopped him for speeding. I asked him, "What did you do?" My brother said he pulled his gun out, too, but was able to talk the person into dropping his gun.
The story sent chills down my spine and I said a silent prayer of thanks for my brother's life.
Faith plays a big part in an officer's life.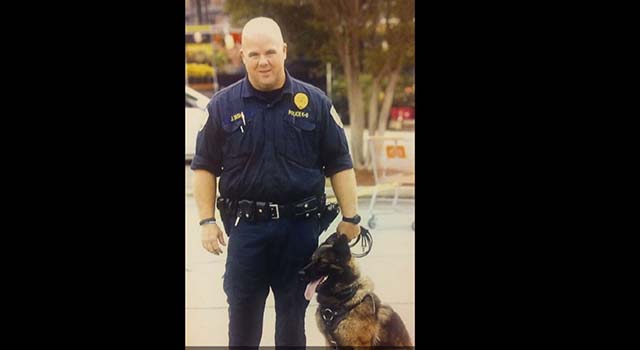 Many I spoke to rely on prayer and training each day they hit the streets each day.
The women I spoke to pray daily for their husbands and all law officers.
I say a prayer for my brother and all the men and women brave enough to wear the badge.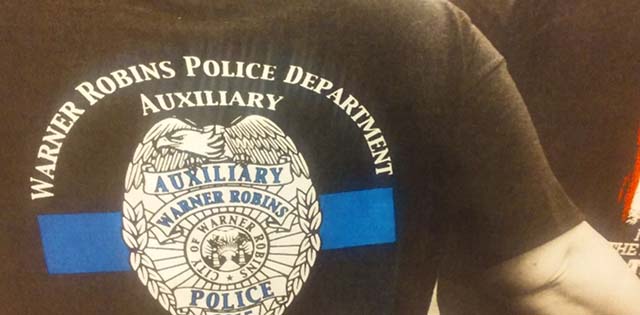 Wendy says, "It takes a special type of person to be a police officer, it also takes a special person to be a police officer's wife."
"I think the best way I can describe it, it's kind of like a roller coaster," says Hope.
"There are missed birthdays, holidays, they're sleeping all the time, they're gone all the time," says Wendy.
"There's constant tugging of different emotions, thoughts feelings, just depending on what's going on," Hope says.
Allison says, "I'm used to the adrenaline of being an ER nurse, I've been one for seven years. I tend to think more of his health when it comes to the job."
"I try to create an environment for him so there's no stress at home," says Wendy.
In the last year here in Central Georgia, law enforcement community has suffered a lot. As well as around the country, how does that impact Warner Robins?
Wendy says, "It's scary. It's not something you want to think about, but it's something you have to think about. You have to prepare for. You can't put your head in the sand and think, 'Oh, no, it'll never happen here in Warner Robins."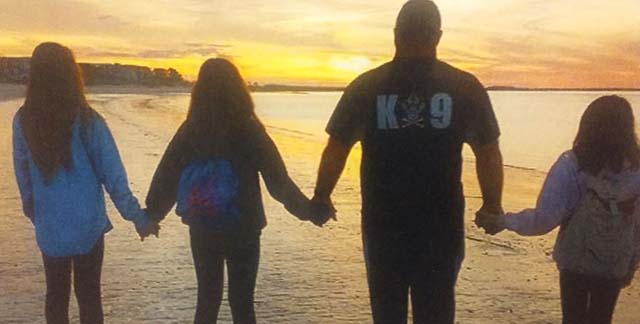 "It really does affect you as you go about your daily life," says Hope. "It almost makes you feel guilty about arguing with them. You're like, what if he's not here tomorrow?"
"All we can do is just have them, help them to rely on their training and that they're going to make the right decisions and just pray that the Lord stays with them," Wendy says.
Allison says, "If he gets injured, God forbid he were to pass doing this line of work I know he did what made him happy."
Is there joy in being the spouse of a police officer? What joy is there?
"The joy for me is number one that they're happy, that they're doing what they want to do. The joy for me is when they put on that uniform every day, I still get tears in my eyes," says Wendy.
"I think I take more pride in what my husband does than he does. I agree, I agree. I really do. Every time I see a good news article on Facebook or wherever and they're highlighting the great law enforcement does I'm like, I'm married to that guy," Allison says.
You may have noticed the black and blue bands each woman was wearing. The Thin Blue Line is a symbol used by law enforcement to commemorate the fallen and to show support for the living law enforcement officers and to symbolize the relationship of law enforcement in the community as the protectors of fellow civilians from criminal elements.
If you would like a Thin Blue Line wristband, they can be purchased from the Warner Robins Police Department for $2.