BSO still searching for Sue Mitchell's killer
It's been 8 years since a Bibb County woman was shot and killed inside her home on Newberg Avenue.
Sue Mitchell died in December of 2008. Her brother, Roy Mitchell, has been searching for answers ever since.
He says time has passed slowly since the day she died.
"We had a good time together and I've been kind of lost without her," says Roy.
According to Roy, before Sue died, she told law enforcement that a man came in her back door while she was bringing Christmas presents and decorations into her house.
The 61-year-old was shot inside her home on Newberg Avenue, just two weeks shy of Christmas Day.
Sue later died at the medical center, Navicent Health.
"She was a loving, caring person, she was nice to everybody," says Roy.
Bibb County Investigator Captain Shermaine Jones has been part of the team searching for Mitchell's killer since 2008.
"I was at the hospital. Some of her last words to me were to make sure that her brother knew that everything was OK," says Jones.
In the original incident report, neighbors say a man wearing a white hoodie was seen running from Mitchell's house.
Jones says they have some of the man's DNA, found inside the house, but wouldn't describe it.
"DNA technology advances a lot, so if this person commits a crime, their DNA gets entered into the coding system and we will get a hit," says Jones.
But as they wait for a potential DNA match, Jones says he hopes that anyone with information comes forward.
Investigator speaks on 10-year Bibb County cold case
"I can almost guarantee that the person who committed this crime, he didn't hold this for himself. He told somebody he committed this crime. If you are this person that he told, please come forward," says Jones.
Roy says after nearly a decade of feeling "paralyzed" he's hopes that someone will breathe new life into this case.
"It's not going to bring my sister back, but it would give me a peace of mind that it's closed so that I'll know exactly who done it," says Roy.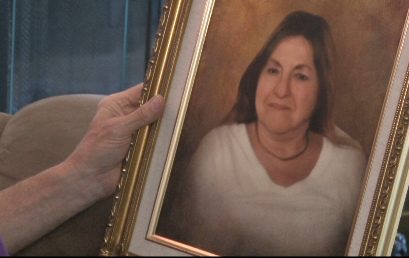 Captain Jones says if you have any information on who may have killed Sue Mitchell, you can call the Bibb County Sheriff's Office at (478) 746-9441.