The Black Heritage Plaza has set on McIntosh Street in Milledgeville without much traffic for years, and now a generous grand will give Milledgeville the means to revitalize the commemorative area.
Back in 2003 when he was Mayor of Milledgeville, Floyd Griffin created the Black Heritage Plaza on McIntosh Street.
The goal is to commemorate a place that was once rich in African American culture.
He says it was where blacks gathered to socialize, shop, eat and more.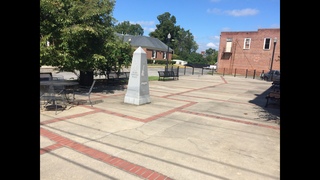 Angie Martin, President and C.E.O. of the Milledgeville-Baldwin Chamber of Commerce, says the plaza doesn't get much traffic.
"It's right in the middle of downtown, very accessible, good parking, but it provided not the correct amount of protection, comfort or enjoyment for people to be utilizing it," Martin said.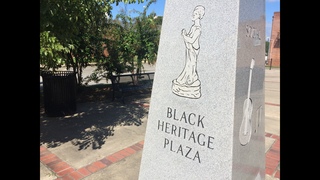 And that's what Brian Renko, Executive Director of Allied Arts, says they want to change.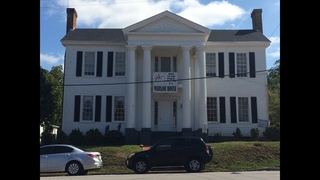 "We asked for funding to have tables and chairs and umbrellas to make the space a little bit more inviting and more comfortable to be in," Renko said.
"Thanks to the Community Foundation of Central Georgia and the Knight Foundation, we were given funds in order to be able to make it a user-friendly space that people wanted to visit and wanted to interact in," Martin said.
Carlee Schulte, Director of Milledgeville Mainstreet and the Downtown Development Authority says $15,000 is going to revitalizing the plaza, and a shindig this Friday night to celebrate it.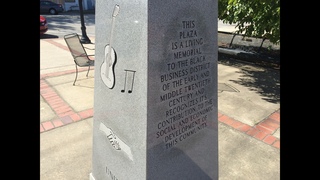 "We are encouraging everybody to bring their lawn chairs and just be ready to have an evening of music and fun," Schulte said.
And that's something Griffin is looking forward to.
"This will definitely be an addition to our community for people to have an opportunity to come down and sit around and have picnics or just get together," Griffin said.
The event is free and will be held at the Black Heritage Plaza from 6-10 p.m. Friday night. They'll have food and drinks for sale and two local bands for a night of fun.