Could a large earthquake hit Central Ga?
It's no secret that Central Georgia has experienced earthquakes, most recently with one recorded in Sparta after severe storms in early April.
According to the United States Geological Survey, there have been at least 10 earthquakes in the lake area between Sparta, Milledgeville, and Eatonton over the last 10 years.
But is there the potential for a larger scale quake to hit our area, specifically Central Georgia's lake area?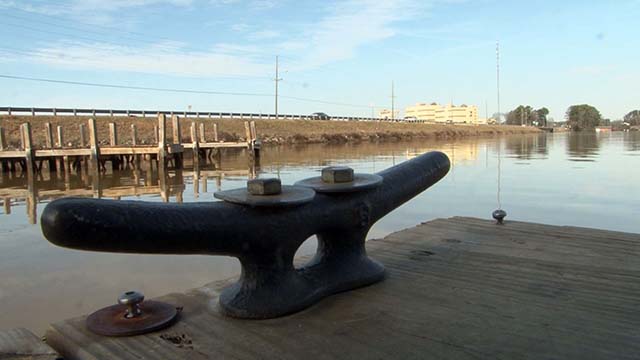 "Literally, I thought it was thunder," Amberly Little said.
After wicked storms swept through Central Georgia in early April, Amberly Little from Milledgeville says she thought she felt thunder strike near her Lake Sinclair home. But it was more than thunder.
"My mom called me like 15 minutes later to tell me that there was an earthquake," Little said.
That's right. The United States Geological Survey measured a 2.4 scale earthquake in Sparta, pretty low on the Richter scale, but Little still felt it more than 30 miles away in Milledgeville. Alarming to some, but according to Seismologist Andrew Newman, earthquakes in Georgia are pretty common.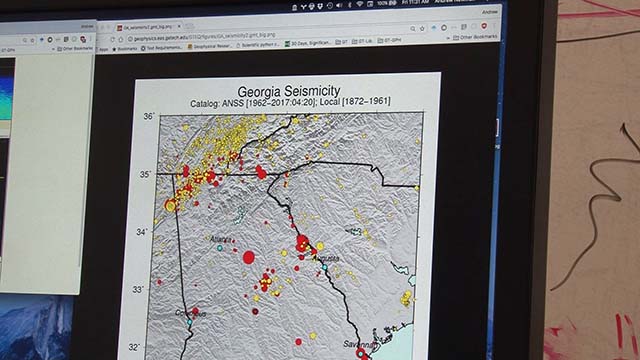 "We record about 10 earthquakes greater than a magnitude 2 every year in Georgia, and usually about 1 earthquake closer to a magnitude 3 a year in Georgia," Newman said.
Newman is a Geophysics Professor at Georgia Tech. He says while earthquakes in Central Georgia are nothing new, it's not the most common place for earthquakes in the Peach State.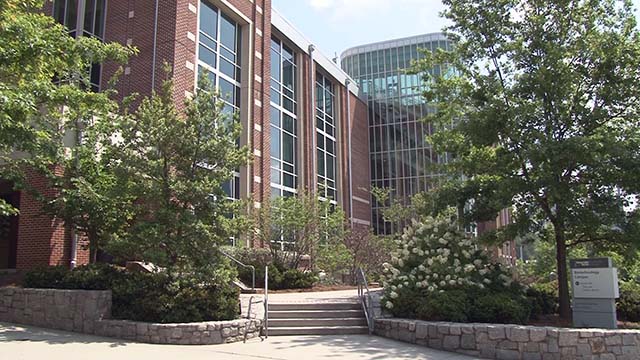 "Most of the earthquakes actually occur in Tennessee, but they run right through the very northwestern edge of Georgia and up into northeastern Alabama," Newman said.
But in Central Georgia, Newman says the Fall Line is the hotspot for earthquakes. He says that's because of the change in topography, which created reservoirs. Those could be a contributing factor for the frequency of quakes here. For example, if there's a big change in the amount of water in a reservoir, like after the storms in early April, that would create what Newman calls a stress change in the earth's crust itself.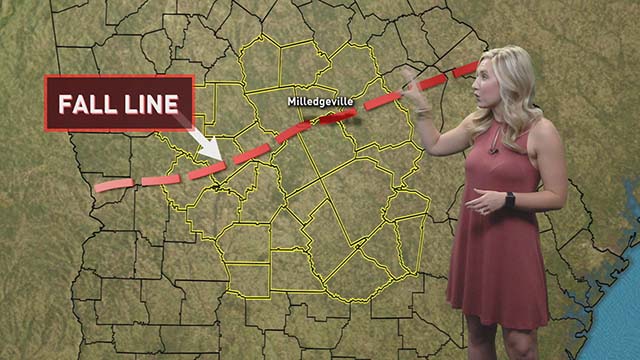 "Imagine if you start to bend a pencil, slowly that pencil is going to break somewhere," Newman said. "But if you had a crack in the pencil already, or you had some dents in the pencil, it's probably going to break along one of those fragments."
So certainly, Georgia's lake country, including Lake Sinclair is a frequent spot for earthquakes, but is it possible that if a larger scale earthquake hit the east coast, that Central Georgia could be ground zero? Newman says no.
"The most likely case is going to be in eastern Tennessee, where we see most of the small earthquakes now," Newman said.
But we would definitely feel it here.
"Energy can transmit not just for longer in time, but also much further in distance," Newman said. "So there was an earthquake that was probably an upper magnitude 6 in the early 1800s in Charleston, South Carolina. There were felt reports all the way up to Milwaukee, so if we had a magnitude 7 that occurred in Tennessee, you could expect that virtually everybody in the eastern, or people virtually everywhere in the eastern United States would probably feel it."
That thought doesn't sit well with Little.
"As far as like an earthquake actually moving and shaking my house, yeah, I would be pretty terrified," Little said. "I really don't know... I should probably start thinking about what I would do in that situation."
But Newman says no rush for her to make that plan. A magnitude 7 earthquake, the big one, could have Little waiting potentially for 10,000 years.
Newman offers some tips for what to do during an earthquake:
Seismologist Andrew Newman explains how to quake-proof your home