Former Senator on pecans, politics
On the eve of the 1972 general election, a concerned Democratic candidate pondered his chances of defeating his Republican opponent and becoming Georgia's junior U.S. Senator.
That Democrat was Perry native Sam Nunn.
In 1968, Nunn won a seat in the Georgia General Assembly. He was just getting comfortable under the Gold Dome in January 1971 when former governor and Georgia's senior U.S. Senator Richard Russell died.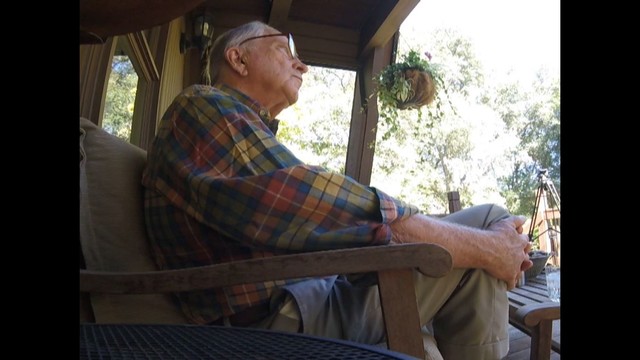 Russell's term didn't expire until the end of 1972.That meant then-Governor Jimmy Carter would appoint someone to fill the vacancy until the 1972 general election. Carter choose David Gambrell for the job.
But Gambrell wasn't an elected incumbent, so a dozen hopefuls launched campaigns for the final two months of the Russell term, plus a new six-year term beginning in January 1973. Nunn and Gambrell were among the 12 hopefuls. They ended up in a runoff that Nunn won.
Former President Richard Nixon was at the top of the Republican ballot that year and political pundits around the nation saw Nixon easily defeating Democrat George McGovern. Other Democrats on ballots feared a Nixon landslide could impact their races as well.
Nunn, who faced Republican Fletcher Thompson in the general election, was one of those Democrats. On the eve of the election, Nunn made his final campaign stop at WMAZ's studio. The weather forecast was for a rainy Tuesday.
"The rain could cost us the election," Nunn said.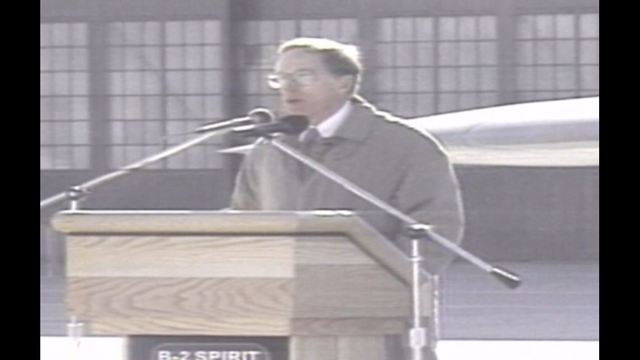 But the rain didn't stop the Nunn bandwagon. He won 52 percent of the vote and began his service in the U.S. Senate a few days later.
In a recent interview, Nunn was asked how his decision to challenge Gambrell impacted his relations with Jimmy Carter. Nunn said Carter probably wasn't overjoyed when he got in the race.
Former Georgia Senator Sam Nunn recalls the story behind the front page photo of him and UGA, the University of Georgia mascot.
"But to his great credit and my great benefit, Nunn said, "he endorsed the party nominee in the general election."
That was 44 years ago.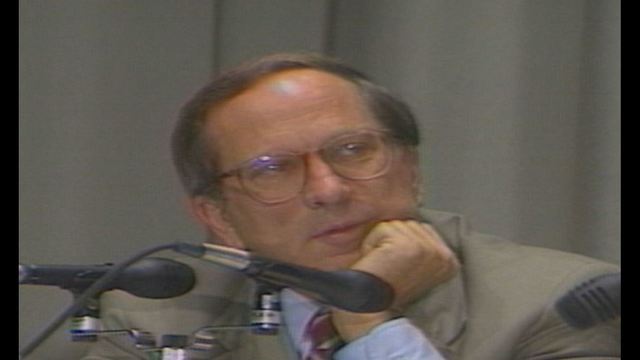 Nunn served 24 years in the Senate before deciding to step down when his fourth term ended in 1996. Among other things while in the Upper Chamber, Nunn served as chairman of the Senate Armed Services Committee and the Permanent Sub-committee on Investigations.
He also became a primary expert on nuclear weapons and the need to reduce the nuclear stockpile around the world. He co-authored the Nunn-Lugar Cooperative Threat reduction which lead to the deactivation of 7,600 nuclear warheads.
Nunn grew up in Perry, but he spent many hours at the Nunn family farm a few miles from the downtown area. He still owns the farm and spends time there checking on crops. He was there recently harvesting pecans.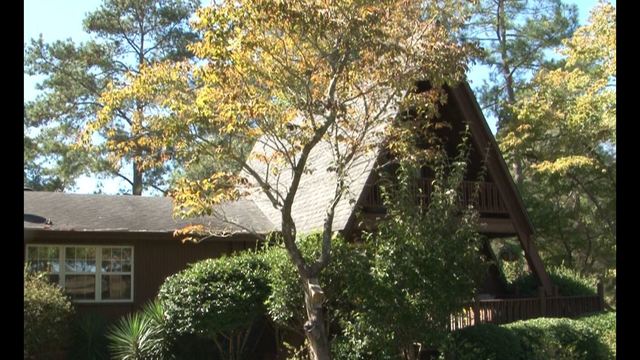 At 78, Nunn doesn't physically grab the limbs and shake pecans off the trees. There are machines with arms that grasp the limbs and shake the pecans off. Nunn keeps an eye on the crew that's getting the job done. He let a couple of news people observe the process.
"Today, right now, this is the first day we are actually shaking the trees," Nunn said. "We're getting the nuts to fall on the ground by shaking the limbs. And then, you come by with a sweeper, and sweep them in rows."
A few days later, Nunn said another machine is used to pick up the pecans and sort the nuts from the debris. From there, he said they'll go to processors who ship them around the world.
During his formative years, Nunn said he spent may days working on the farm that he now owns. He jokingly says one of his farm chores paved the way for his entire career in politics.
"I had a farm manager, but I was helping him sell bulls," Nunn said. "So I told people often that was a pretty good start for politics, selling bull."
A few months after beginning his senatorial career, the Watergate scandal broke. It lead to Nixon's resignation and a turnover in the nation's executive branch.
Former Georgia Senator Sam Nunn went to Washington in 1972, at the height of the Watergate investigation.
"My first four years, I served with three presidents and four vice presidents." he said.
The three presidents were Nixon, Gerald Ford, and Jimmy Carter. The vice presidents were Spiro Agnew, Ford, Nelson Rockefeller, and Walter Mondale.
In 1973, Agnew resigned the vice presidency after pleading no contest to a single count of failing to report $29,500 of income in 1967. Nixon chose Ford for vice president after Agnew resigned. When Nixon resigned the presidency in 1974, Ford became president. Ford chose Rockefeller for his vice president.
In the wake of the Watergate scandal, Carter won the presidency in the 1976 election. His vice president was Mondale.
Since leaving the Senate, Nunn continued working on military and security issues.
"I've also run an organization called the Nuclear Threat Initiative, and I still do, dealing with nuclear, chemical, biological, now cyber threats, and so, I've stayed so involved in these issues that I really haven't had much in the way of withdrawal pains," he said.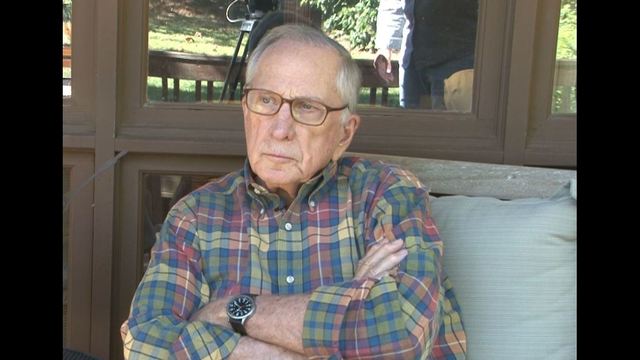 His experience in the nuclear field helped him decide his choice for president.this year.
"I've been involved in the nuclear area so long that my decision is pretty straightforward who can we trust to be commander-in-chief and have their finger on the trigger because the president of the United States and the president of Russia together can basically end God's universe as we know it."
Nunn's choice is Democratic nominee Hillary Clinton.
"I trust her a lot more in areas where we don't have a check and balance like foreign policy, like commander-in-chief and like finger on the nuclear button."
A few days after those remarks, another email controversy with possible Clinton connections surfaced. Because of that, Nunn was if the latest development influenced his presidential choice.
In an email to the WMAZ newsroom, Nunn wrote, "In spite of the recent email controversy, we have two choices: Clinton or Trump. When you consider the awesome responsibility of the commander-in-chief regarding nuclear weapons - Mr. Trump's uninformed, irresponsible statements on the subject versus Hillary's considerable experience - it is not a close decision for me. I will vote for Hillary Clinton."
The former senator's nuclear reduction efforts have brought him into sit-down discussions with Russian President Vladimir Putin.
"Putin's got too big an ego for me," Nunn said. "He's got a very large ego, got a lot of chips on his shoulders. He's not dumb. He's a smart guy. He understands the equation, but I don't want two super egos in charge right now of both Russia and the U.S. One ego is enough."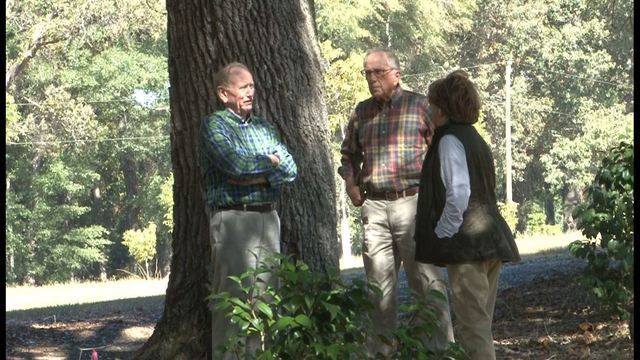 On a personal level, Nunn ranks raising a family in the political spotlight and encouraging young people to enter public service among tops of his achievements.
"Though I don't hold myself up as an example, I always was conscious of the fact that if you're in public office, you have an obligation far beyond your own career and even your own policies to set an example and inspire young people to engage in public service," he said.
Former Georgia Senator Sam Nunn shares memories of life on the farm in Perry.
Despite years of traveling the world in public service, Nunn always returns to his Houston County roots where he grows and sells the products of his childhood.
"My first job was sorting pecans downtown Perry in Mr. Cooper Jones' pecan shop," Nunn said. "He sold pecans and I was probably 10 years old then, 10 or 11 years old."