Stacy Campbell started work on Monday and says she will focus primarily on marketing and fundraising.
The 21st Century Partnership hired Campbell as its new deputy director last week.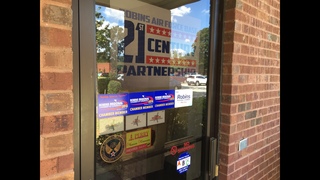 She says a primary goal is to foster communication between Robins Air Force Base and the community. Campbell said it's important that people in central Georgia know what's happening at the Base.
"We want to help the Base and the community sort of join together and know what's going on and why it's important and why we need to consistently rally behind them and understand the economic impact that it brings to this area," she said in her new office.
Campbell also explained that one of their objectives was to connect what people at RAFB do with the civilian side of Warner Robins. She also said they would focus on making sure military families moving to Warner Robins feel welcome and incorporated into the community.
13WMAZ did ask Campbell about her time with, and resignation from, the state agency that runs the Georgia National Fairgrounds. She said she had no comment and that it was not relevant to her new job.