Betty Cantrell is singing a new song. No longer Miss America, she's moving to Nashville. The Warner Robins native and Miss America 2016 gave up her crown Sunday.
Cantrell says she's leaning toward a country career.
"We're getting ready to sign a record deal and getting ready to release an album, hopefully in the next few months. because I've wanted to be a singer my entire life, and my dreams are finally coming true because I was Miss America," Cantrell told 13WMAZ.
She'll be joined in Nashville by her new fiancé. The two went public with their engagement on Instagram after her reign ended Sunday night.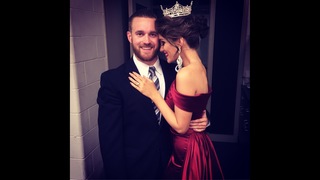 She says she is glad the two made it through the year.
"I mean it's a very emotional year, because you're just traveling all the time and you're stressed, you've got appearances every day and you're never coming home and it's very trying for a relationship," Cantrell said about her and her fiancé.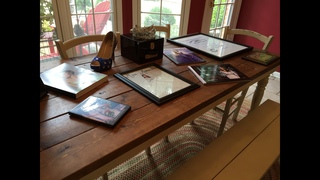 The minor inconveniences are gone, too, like taking the crown through airport security.
"A lot of times I ended up carrying my crown box on and we're going through security and it goes through the scanner and they're like, 'What is that?!" she told us laughing.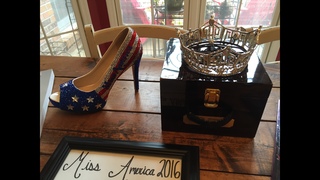 Cantrell says she does not regret her time as Miss America, but it's nice to have the simple things back in her control.
"I could go out to eat with my family without checking in with my tour managers," the former Miss America said.
Cantrell explained how the travel requirements were hard on her, as she considers herself a homebody. She also said it was difficult to always have to be the perfect Miss America, so the people and events she was visiting did not get upset if she was having an off day.
But, she told 13WMAZ she has no regrets and loved representing the state of Georgia, calling it the best state.
Now, she can head to Nashville with her fiancé to write the next verse in her life. She has already started a twitter and Instagram account for her music career.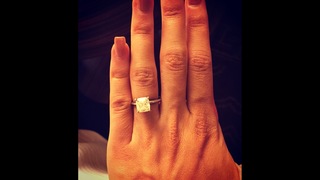 Cantrell and her father told us one of her most memorable moments, as Miss America, was laying a wreath at the Tomb of the Unknown Soldier at Arlington National Cemetery.