After more than three decades in the Warner Robins Fire Department, Robert Singletary is enjoying his first few days of retirement.
Chief Singletary spoke with 13WMAZ about his time with WRFD, what he wished he could have gotten accomplished, and the memories he has after more than 34 years putting out fires in the International City.
Walking through the halls of his old office is now a trip down memory lane, but the former Chief is enjoying his retirement.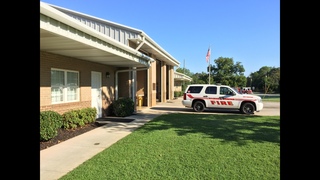 "I have gone hunting a couple of times and just pretty much done what I wanted to do," Singletary said in his old office.
Looking back at his 17 years leading the department, Singletary says one accomplishment stands out.
"Not having anybody injured during my tenure as fire chief, severely injured anyway. You know we had some ankles and little small things like that, but nobody's had any serious injuries on the job while I was fire chief," the former Chief said.
He also said one of the first things he did as chief was make his wellness program mandatory. The program requires firefighters to stay in shape and get physicals from doctors.
"I always said if I ever had the opportunity I'd make it mandatory, and so I made it mandatory," Singletary explained.
But, if there was one thing he regrets from his time, it was not making more improvements to the department's training center. They built it themselves and still have money left over. The new chief has already decided to look into it, according to Singletary.
After more than 3 decades serving the city, there was a lot to reflect on. One thing that came to mind was helping New Orleans after Hurricane Katrina.
"It was, you know, utter devastation, water everywhere, dead animals, unfortunately of course we located victims inside some of the properties and stuff. So, just take what you saw on TV and multiply it 10 times and that's what it was like in person," he said.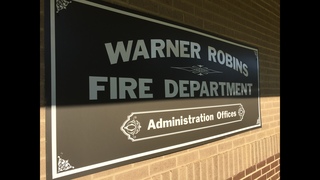 But the chief may not get to rest for long, especially if his wife's to-do list has anything to say about it.
"She told me it was going to get long enough that'd I'd get a job so I could rest some," the retired Chief said with a smile.
For the moment, he can shake hands with the man that replaced him, and enjoy what he calls, 'a stress free retirement.'
There will actually be a second generation of Singletary's in the department. The Chief told 13WMAZ his son starts working for the department at the end of the month.