Houston County leaders are preparing for the potential impact of Hurricane Hermine.
It was a day of meetings in the county as several groups got together to try and stay ahead of this storm.
At a meeting on Thursday morning, the Houston County EMA director and other county officials discussed how to prepare for Hurricane Hermine.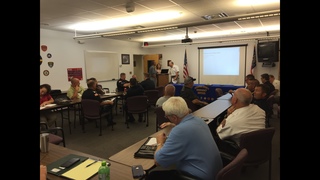 They decided to make sure all emergency equipment was working and have crews ready to respond.
County EMA Director James Williams says the county should fare okay, but warned people to be cautious.
"If you don't need to be out, don't be out, but if you have to, just be very cautious. Don't drive through any water over roadways because you never know what's under it, things of that nature, just be very cautious," said Williams in his office.
To report flood waters or damage, in a non-emergency situation, you can call the county's EMA hotline at (478) 542-2026. If it is an emergency, or you become trapped in flash flood waters, call 911 immediately.
Over at Robins Air Force Base, Roddy Nixon is the senior meteorologist. He says even with the wind, the Base should be OK.
"The airplanes should be OK for the most part. Most of the assets here at Robins are heavier by most Air Force standards, so it would take a very significant amount of wind to move them," said Nixon.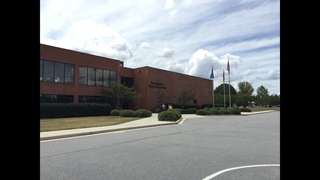 His team will continue to update Base Command throughout the storm.
At Flint Energies, employees also met Thursday to prepare for any storm-related outages, but the company is warning people to stay away from downed power lines.
"Call it in, but you've got to stay away. There's no guarantee when you come across a power line that it's dead. A lot of people ask me about that. No, if the tree's on it, leaning on it, broken, or otherwise, that power line might still be hot. Don't let anyone get around it," said Jimmy Autry in his office.
Every group 13WMAZ spoke with urged people to stay home if they have no reason to travel and to monitor weather updates.
Houston County will be monitoring Hurricane Hermine throughout the evening and will update their emergency plans as necessary.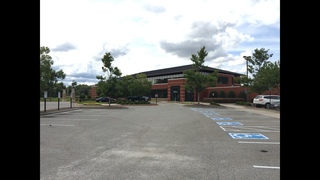 Flint Energies says you can call in to report outages throughout the night and Friday. They will try to restore power as quickly as possible. Outages can be reported at (888) 354-6836.