Macon Target to close in February 2018 WMAZ
A big blow was delivered to Macon's Eisenhower Parkway corridor on Tuesday.
Target Corp. announced it was closing 12 stores nationwide in February 2018 and Macon's store in the Eisenhower Crossing Shopping Center is on that list.
The announcement was just another in a series of hits to the shopping center and even bigger blows to the area that once boasted two of the state's biggest shopping centers.
Macon's Target store was a draw for shoppers around Central Georgia like Macy Davis of Forsyth. She was shopping at the store Tuesday when she learned it was closing.
"I was really sad," she said in the store's parking lot after finishing a shopping trip. "It's quite a drive for us to go to (Target in) McDonough and going to Warner Robins isn't an option. Macon was our best option."
Davis, who's five and a half months pregnant, said Target's pending closure creates a big hole for maternity clothes in the area.
"When you register to have a baby shower, almost everybody goes to Target," she said. "Maybe they'll open one in north Macon."
Eisenhower Crossing Shopping Center opened in 2001. While it has some vacancies, it remains mostly filled. On Tuesday, it was announced that Target is closing in Feb. 2018. WMAZ
Macon's Eisenhower Parkway corridor; a shell of what it used to be
The most recent holes left in Eisenhower Crossing came with the closure of HHGregg in April when the electronics retailer closed 220 U.S. stores.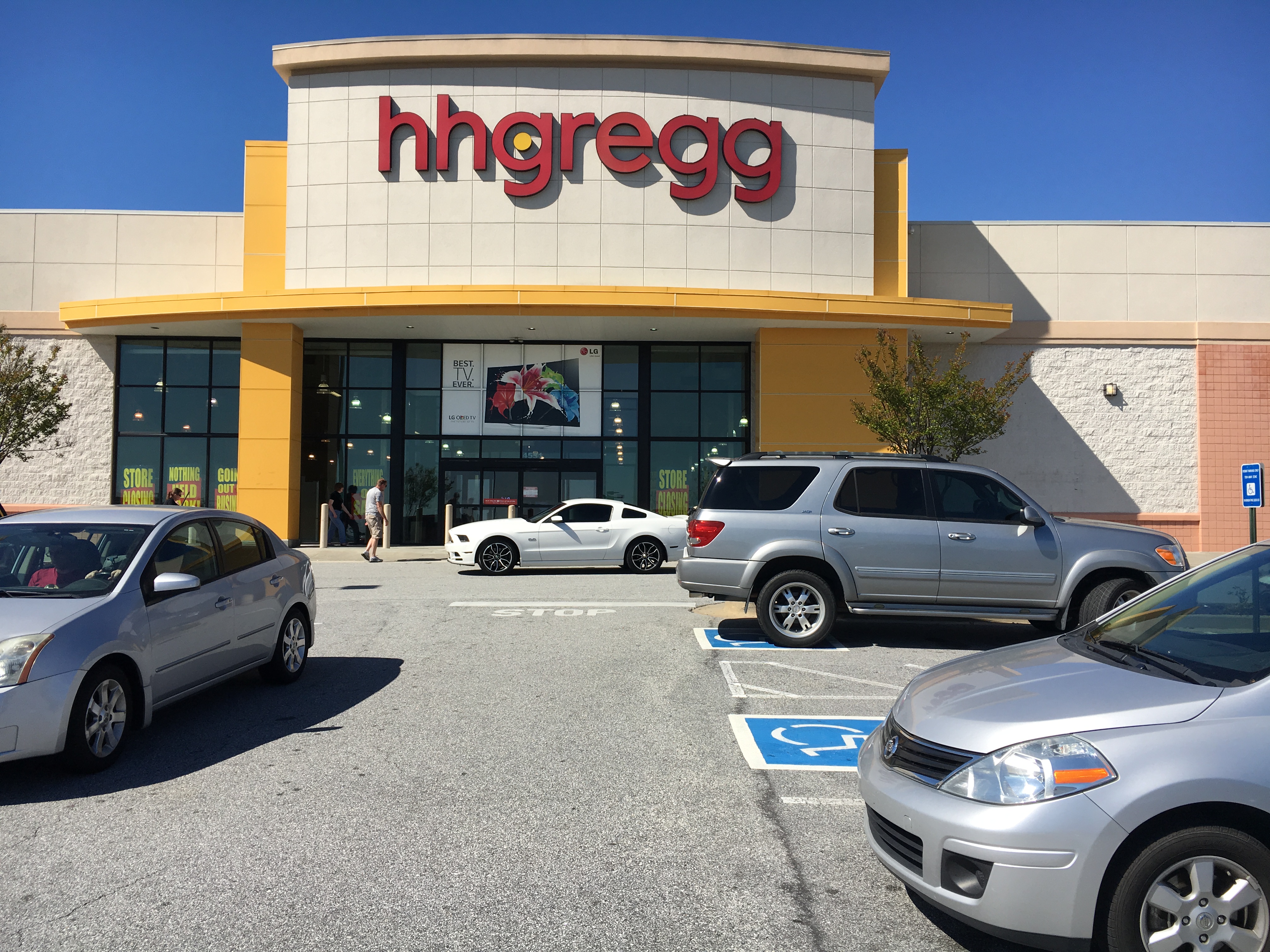 Dick's Sporting Goods fled the shopping center in 2014, opening a new store in north Macon's The Shoppes at River Crossing.
The Shoppes and north Macon have been the target for many of the stores that leave Eisenhower Crossing and the Eisenhower Parkway corridor.
The area once boasted two of the biggest shopping centers in the state: The Macon Mall and the Westgate Shopping Center.
Both centers are still open and both are a far cry of what they once were.
Westgate Shopping Center - or Westgate Mall - opened in 1961 on Eisenhower Parkway at the Pio Nono Avenue intersection. Anchored by retailer JJ Newberry's, Westgate was the first fully enclosed mall in the state. It continued its growth into the early 1970's. During that time, two grocery stores - Piggly Wiggly and Colonial Stores - were added as anchors.
Westgate Mall continued flourishing adding more retailers and Westgate Triple Cinemas.
The beginning of the end for Westgate came in 1975 with the opening of Macon Mall about two miles down Eisenhower Parkway.
Packed with national retailers and restaurants, Macon Mall drew in patrons from all over central Georgia sealing the fate of Westgate Mall.
J.C. Penney announced Friday that it's closing in Macon Mall, the latest in a stretch of tough years for many U.S. malls.
By the late 1970's, Westgate was just about empty.
Several attempts were made to save it. Some of the anchor stores were razed and the movie theater was also knocked down. Scotty's Home Improvement Center took over the Piggly Wiggly location and Burlington Coat Factory opened in the former Newberry's location.
Burlington had a successful run in the center as other retailers - including Scotty's - went out of business. Big box retailers Walmart and Home Depot were later added. To make way for these retailers, Westgate underwent a major facelift changing it to a big box shopping center.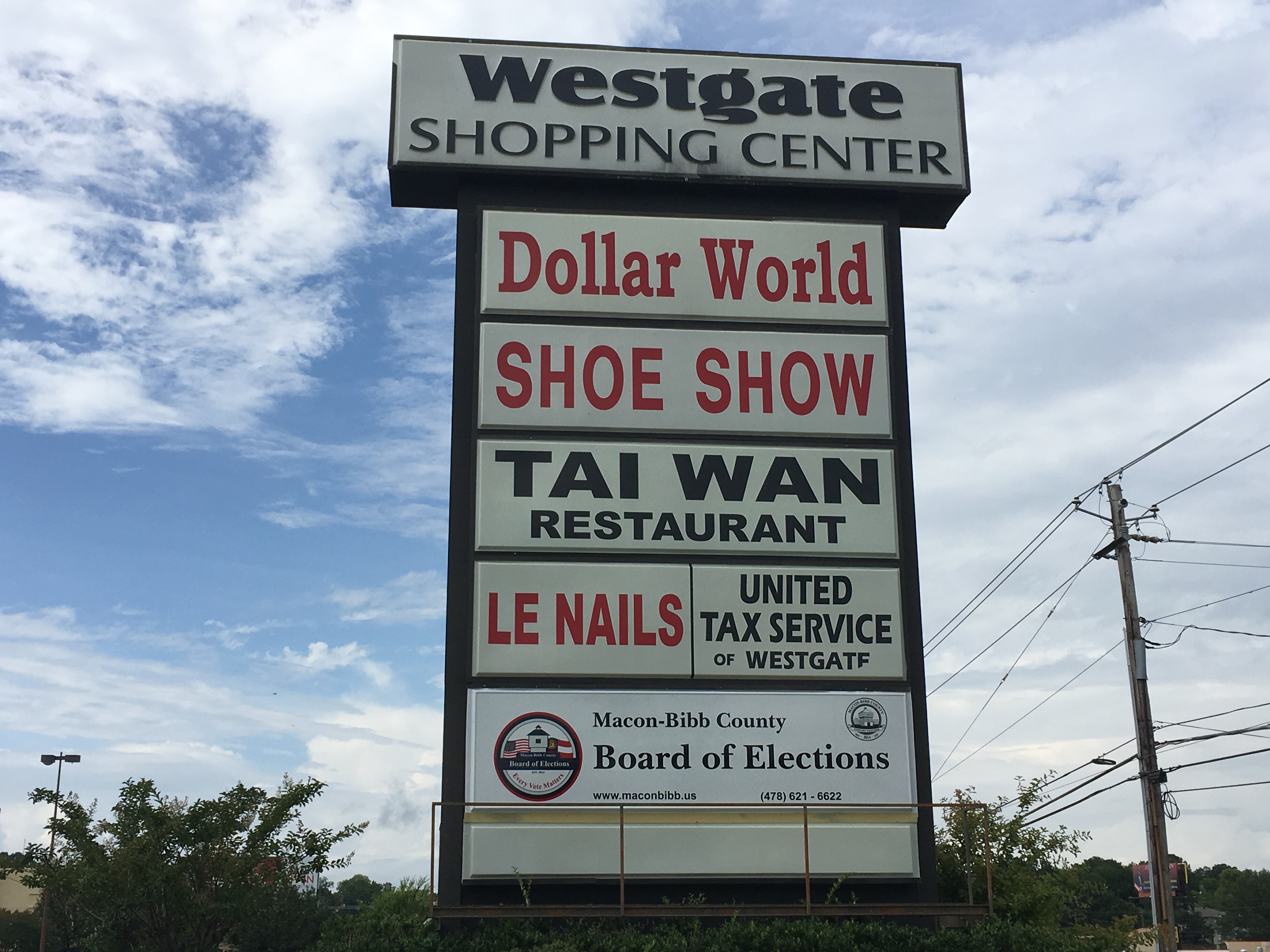 Media Play and Petsmart were added to the mix, but as Macon Mall flourished and the neighborhoods around Westgate declined, the redeveloped shopping center didn't stand a chance.
In what seems to be the final blow for Westgate, Burlington moved to Macon Mall about three years ago as Macon Mall continues to deal with its own set of major problems.
Opened in 1961, Westgate Mall was once the largest Mall in Georgia. Today, the center is full of empty stores.
The slow decline of Macon Mall
Just like Westgate, Macon Mall once boasted being the largest mall in Georgia.
It opened in 1975 during a period retail experts call the "golden age" of mall building.
However, the last two decades have not been kind to this former retail gem.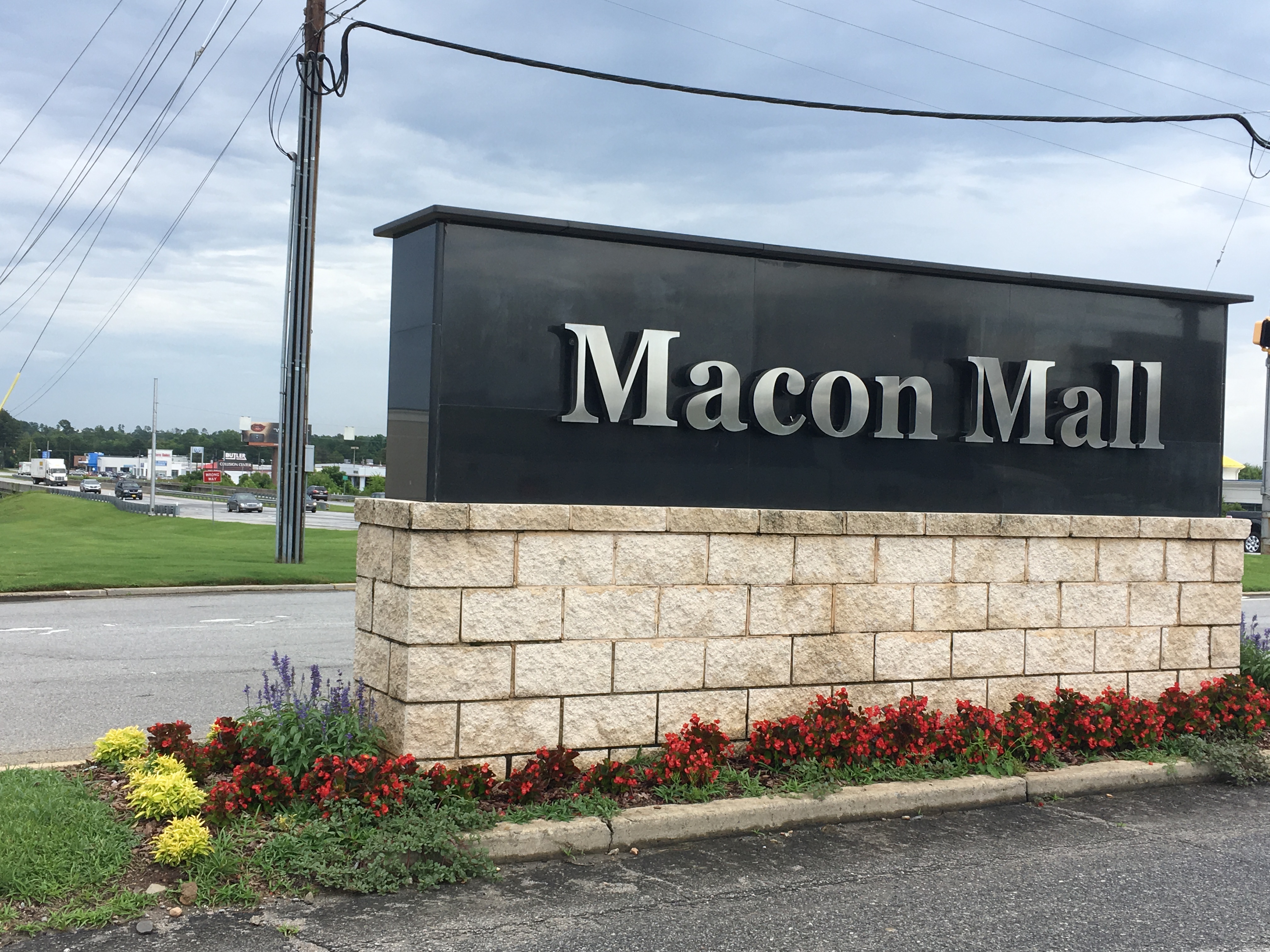 Nationally, many of the malls built during the "golden age" have disappeared, or in the case of Macon Mall, continued shrinking as national retailers close stores around the country.
The most recent set backs came with the soon-to-be shuttered J.C. Penney and the closures of other major anchor stores such as Sears, Dillard's and Belk.
Macy's said last year it was closing 100 stores nationwide.
Macon Mall didn't make that list, making its Macy's the mall's last surviving traditional anchor store.
Macon Mall has not only suffered at the hands of major national retailers folding, but also flight as new shopping centers open.
Such was the case in 2001 when Eisenhower Crossing opened a big box shopping center a couple of miles away from Macon Mall. Even with the challenges of some major vacancies, Eisenhower Crossing has managed to remain mostly occupied.
Macon Mall opened in 1975 and continues to battle changing times and a volatile national retail climate.
The flight from Macon Mall was more pronounced nine years ago with the opening of The Shoppes at River Crossing in North Macon. A wave of stores left Macon Mall for the new 750,000-square-foot "lifestyle center" in north Macon.
Many refer to it as "the new mall," calling Macon Mall "the old mall."
Belk and Dillard's left Macon Mall for The Shoppes at River Crossing.
Macon Mall history at a glance
1975: The Beginning: Macon Mall opens. It's 1.08 million square feet costing about $30 million.
1997: Expansion: A $50 million east wing is built and anchored by department stores Dillard's and Parisian. The 423,000-square-foot expansion makes Macon Mall 1.4 million square feet. It's touted as the largest mall in Georgia.
2001: Competition: Eisenhower Crossing, a big box shopping center, opens a few miles away from Macon Mall. The center includes 32 stores offering shoppers more retail options.
2005: New Owners: New Jersey-based The Lighthouse Group buys Macon Mall and uses it and a North Carolina mall as collateral for a $141 million loan. Foreclosure proceedings start in 2008 against Lighthouse for nonpayment.
2007: Major Anchor Closes: Parisian department stores are bought by Belk Inc. in 2006. The company closes all of its Parisian stores leaving Macon Mall with an empty 104,000-square-foot space.
2008: The Shoppes at River Crossing; More Competition. The 750,000-square-foot "lifestyle" center opens in north Macon. It features 44 stores and restaurants.
2008: Dillard's closes its Macon Mall store and opens a new one in the Shoppes at River Crossing.
2010: Hull Storey Gibson Companies purchase Macon Mall. As part of its transformation of the mall, the new owners demolish the entire east wing, which was added in 1997.
2012: Smokin' Pig barbecue restaurant and retailers Dry Falls Outfitters and B. Turner's opens. Smokin' Pig was changed to Ole Times Country Buffet in Feb. 2017.
2015: Burlington Coat Factory relocates to Macon Mall. The store moves from the long abandoned Westgate Mall about two miles down the road from the Macon Mall.
2017: J.C. Penney announces that it's closing 138 stores around the country, including its Macon Mall store.
Here's 13WMAZ video shot during the 1980's at Macon Mall. It includes the Cabbage Patch craze at one of the toy stores.