On Saturday, the Museum of Aviation will be hosting the 6th Annual Georgia NASA STEM Conference. STEM education focuses on science, technology, engineering, and mathematics. The Conference will feature a combination of workshops and presentations for teachers across the state.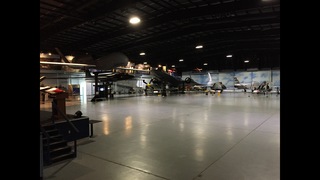 It is no secret Robins Air Force Base is a huge part of the local community and economy in Houston County.
According to a consultant with the Middle Georgia STEM Alliance, the base has about 1,500 jobs just in the science and engineering fields alone and people here in Houston County want those jobs filled with their students.
Science, technology, engineering, and mathematics are all crucial areas of study for jobs at Robins Air Force Base.
"There's a high need for engineers especially at the base. They're always recruiting and they have to go outside the area to recruit right now so, the more we can increase the interest in and the students going into these types of careers, they have jobs waiting for them," said Clare Swinford, the NASA Regional Education Resource Center Director.
Dan Penny and 21st Century Partnership know STEM students are crucial to future national security, especially in fighting cyber threats.
"The people that can protect us from that are in schools right now. They're learning how to play with computers, they're doing things that you and I, well you probably, but not me are familiar with and can do wonders with these things," Penny said in his office.
He's talking about schools like Eagle Springs Elementary, one of two Houston County schools that is STEM certified.
The kids conduct experiments, work in labs, focus on teamwork, and combine all the aspects of STEM into everyday learning.
And if you ask them, they love it.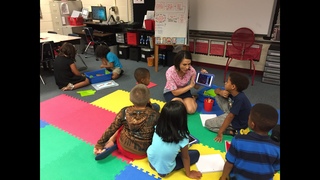 "You get to do lots of fun experiments and it's really fun, especially when you're STEM certified because you have all this fun stuff to do," said third grader Brianna Whitfield.
"I like to do experiments like make a volcano or make a boat out of wood or something," said her classmate Caiden Aeschoimann.
Their principal knows how important STEM-educated children are for the future of Houston County.
"I know how important Robins Air Force base is to our community. It's a shame when they have to go outside of our community and outside of our state to get people to fill jobs out there when there is no reason why we shouldn't have people in our community that are qualified for those jobs," said Dr. Andrea McGee.
If you do not have a child in Eagle Springs or at Northside Elementary, the Museum of Aviation hosts several STEM-related events for students and teachers throughout the county. Details can be found on their website.