Survivors getting inked after breast cancer
MACON, GA.-- - By the end of 2016, more than 246,000 women will be diagnosed with breast cancer, according to the Susan G. Komen organization. These days, many people know at least one person affected by the disease.
Many women say after a mastectomy, they feel like they have lost a part of themselves, but a Macon tattoo shop is offering a helping hand to survivors.
They come and sit in the tattoo shop chair for about 30 minutes, and every year, they come back and get a retouch. The Cherry Street Ink tattoo shop is offering a healing that goes much further than skin-deep. Some people even call the art form therapy.
Cherry Street tattoo artist, Kevin Dixon is using his talents to help women who have been through a battle with breast cancer.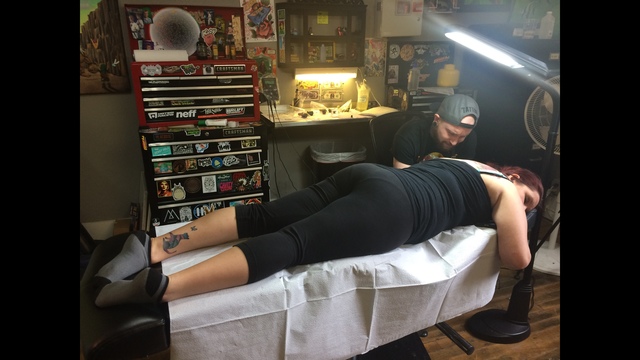 "You know, a lot of people don't know that it's an option. They've already gone through so much and they've lost something that, you know, a part of their womanhood that is very difficult to get back. This is kind of the last step, so it gives them that part of themselves back that they've lost," explains Dixon.
He helped Mary Ann Steinbach get back what she lost. He replaced an area on her breast that was once just skin with 3D nipple tattoos.
"Every time I do one, you know, they tell their friends and their friends come in, and it just starts rolling from there," says Dixon.
"People here in Middle Georgia don't realize that there's a young man here that is doing that, but I felt like, you know, that more women needed to know here locally. More women need to know that this is even an option," says Steinbach.
Steinbach says she got the news that she had breast cancer in April 2015. She says she tested positive for the BRCA gene test, but she says the tumor was only found on her mammogram test and not in the manual test by the doctor.
"It doesn't really help you accept it any easier when they tell you that, you know, your diagnosis is positive for cancer," says Steinbach.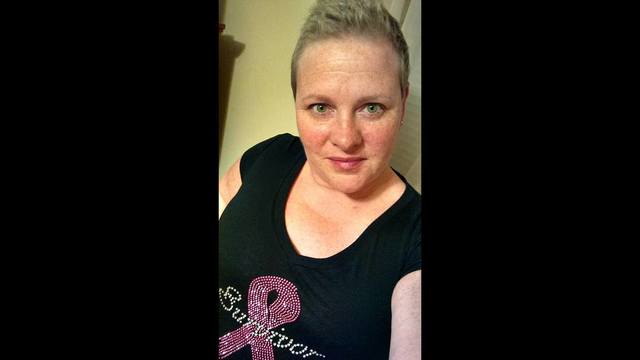 After months of treatments, Steinbach's doctor told her about the path to full reconstruction or she could choose another route.

"The second option he gave me was 3D tattooing. At the time, I had never heard of that. I didn't know that that was even an option. I chose to do that versus having another surgery," says Steinbach.
Instead of going under the scalpel, she went under the tattoo gun.
"It made me feel better about myself actually, even though I'm the only one that sees it. In your mind, you know that it's done and you're back to looking as close to normal for yourself as you can," says Steinbach.
Salley Crutchfield received her diagnosis in February of 2015.
"Losing the breast was never an issue for me. I know, for a lot of women, it is, and we are all different, but I just wanted to live," says Crutchfield.
She says she found the lump while doing a self-exam, but she says they thought it was a cyst. She went years before getting it checked out by a doctor.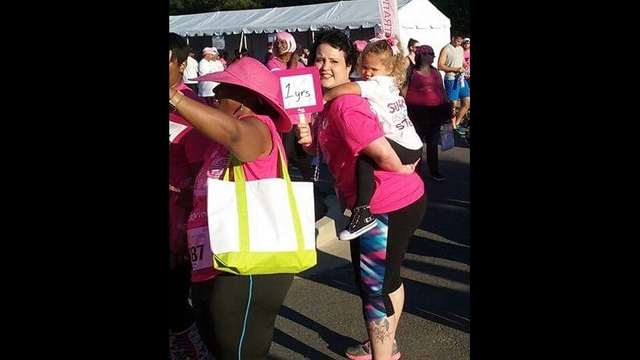 "I don't think you ever go back to your old normal. You find your new normal," says Crutchfield.
She says her tattoo, that was done by another artist, reminds her every day of how far she has come.

"At my year survivorship, the first thing I wanted to do was go get a tattoo, so I actually put the tattoo on my back, which is the cancer ribbon and, you know, it's my story," explains Crutchfield.
Crutchfield talks tattoos
It is a tale that Dixon says makes a lasting impression.
"It feels really good to be able to do something like this for people, you know. Tattooing is fun and I get to put artwork on people all the time, but not all the artwork I do actually helps anybody," says Dixon.
To those involved in the process there is no question that these tattoos are meaningful. It's the power of art in healing etched forever in ink.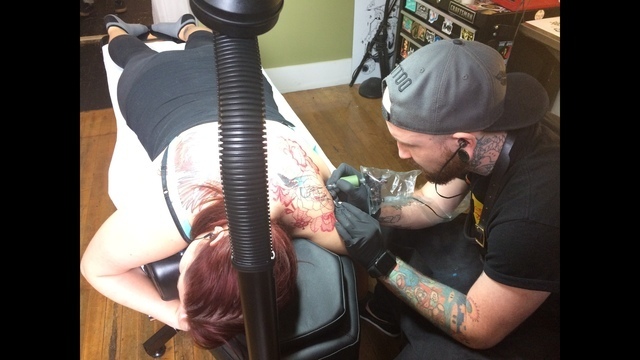 Kevin Dixon is the only tattoo artist currently in Macon that does nipple tattoos for survivors. He has done the tattoos on about 15 women. Dixon says it costs around $120 for the first session and about $60 for the retouch. It is something more and more doctors are recommending to breast cancer survivors.
Tattoo artist talks breast cancer


After many surgeries, both women will find out at the end of the year if they have successfully made it into remission. Remember to schedule your regular mammogram and perform self-exams as well. You can find more of Dixon's work on his Instagram and Facebook page.