The Warner Robins City Council met on Monday night, but it was an issue not discussed at the meeting that has some city leaders concerned about rising healthcare costs.
The city's insurance committee will recommend increasing the healthcare insurance costs for city employees, according to Councilwoman Carolyn Robbins. Robbins is a member of that committee.
Although City of Warner Robins healthcare was not on the agenda, 13WMAZ spoke to some city officials after the meeting who said the current system has to change.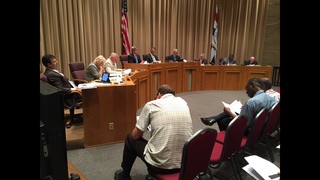 The insurance committee will recommend increasing monthly health insurance fees $5 and raising out of pocket charges to $1,000 for single payers and $3,000 for families.
Mayor Randy Toms says the city has to keep up with rising insurance costs.
"In order for us to keep providing the level of benefits and health insurance and everything else that we provide, there's got to be some kind of elevation of prices at some point," Toms said after the meeting.
Robbins says the committee's recommendation would only change pricing, not the benefits program.
"No, we have not changed our insurance at all, in any effect. We have a very, very, very good plan for our employees and we certainly hope we can continue that even with the cost going up as it is," Robbins said.
The insurance committee will present their recommendation to Mayor and Council at the next meeting, according to Robbins. The issue was not discussed at either the pre-council or council meeting on Monday night. It has not been voted on or approved.
Mayors Toms said unexpected healthcare charges stemming from the Affordable Care Act cost the city $900,000 last year. He said the ACA changed how copays and deductibles are covered and shifted those costs to the city.
"We lost about $900,000 on health care last year, that's what we lost in the system. We pay several million dollars in health care for our employees," Toms explained.
The city's healthcare partner said the city should expect costs to continue to increase, according to Robbins.
"We were just going by what they had asked us to look at because they felt like the insurance costs were going up and we have a very costly insurance budget, so we need to try to take some of that-- lower that budget a little bit," the Councilwoman said.
Both mentioned a pay study the city is conducting that could potentially raise salaries for city employees and offset some of the proposed costs.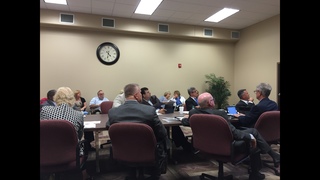 The city spends nearly $10 million a year on healthcare for its employees, according to Toms and Robbins.
At the meeting, the Warner Robins City Council did approve the 2016 millage rate of just under 10 mills. The rate has remained pretty steady for years, according to Mayor Toms. The International City leaders also heard proposals in their pre-council meeting on installing solar power at government buildings and creating a natural gas authority.