The Warner Robins Department of Recreation will be under new management next week.
After 26 years as the director, James Dodson is retiring. Dodson has worked in parks in Houston County and Warner Robins since 1973, and now, he's got a lot of reflect on. More than 40 years working in Central Georgia parks gave Dodson a highlight reel in his own head.
"I'm proud of, again, what we've been able to do with what we've had to work with. I think our programs are as best they can be with what we've had to work with," Dodson said sitting on a bench in Tanner Park.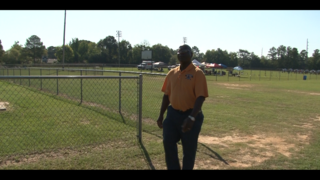 But that does not mean Dodson is without regrets. He knows the parks in Warner Robins still need improvements.
"I have to go back to-- I certainly would have like to have made the renovations to our facilities before leaving. But it just, it didn't happen, and for that, I'll always say 'wish we could have done it," Dodson said.
He told 13WMAZ he hopes the Recreation Advisory Board and city government can work together to improve the parks after he leaves. He also said he wants them to remember both active and passive recreation facilities in their final decision.
Dodson took over as director in 1990 before Warner Robins hired him as a city employee in 1991. He does not know who will replace him as director, but he does know that sitting behind a desk was never for him.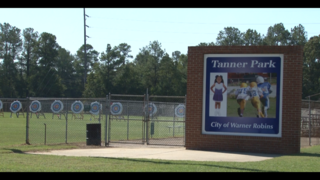 "The unique thing about my job is that no two days are the same. I'm not one that can just sit behind a desk. I like to get out and see work being done," Dodson said while walking through Tanner Park.
While walking in the park, Dodson said the thing he'll miss the most is working with his employees every day.
That's why Dodson is content spending his last week out on the field, before retirement calls his number.