Your best protection against home invasion
According to the Federal Bureau of Investigation (FBI), there were an estimated 1,579,527 burglaries in 2015. That's the most recent year of complete data on record. That's down 28 percent from 2006. When looking closer at that data, 57.9 percent of those burglaries involved the burglar forcing their way in. The FBI says that burglary victims lost an estimated $3.6 billion. That's about $2,316 per incident. Closer to home, Jones County had 110 burglaries in 2015.
More recently, Lulu Mansfield watched her house get burglarized live on her phone from a security camera inside her home while at work miles away.
"Pure terror goes through your mind," Mansfield said. "Somebody's actually in my house going through my stuff. It was awful."
The burglar broke in through their back door with a hammer and a screwdriver around 9 a.m. That's a peak daylight hour for break-ins according to the FBI. Most happen between 6 a.m. and 6 p.m.
"You just wouldn't think that someone could get in your house that easily." Mansfield said. "I really thought nobody could break in this house, but they can."
All the suspect took from the home was prescription drugs.
Deputy Chris Shurley responded right away, managing to stop the burglar leaving the house after a few minutes inside.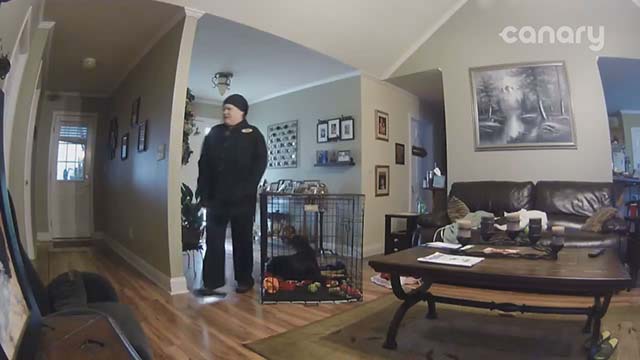 "They'll never go away. All we can do is deter it as much as we can," Shurley said.
Outside Mansfield's home, Shurley explained several ways you can help keep criminals out of your home.
"Keeping your bushes nice, cut, and trimmed low, as this gives an intruder or burglar really no place to hide," Shurley said.
Tips to keep your home safe from burglars
Put gravel in your flower beds. That will make noise if someone walks through it, alerting you or your dog to trouble, another key piece in keeping burglars out.
"A lot of people, you wouldn't believe the amount of people that just don't care for dogs," Shurley said. They are terrified of them. Dogs are a really good deterrent, big or small."
Don't let potential invaders know what's inside your home including, electronics, jewelry, or guns. Those are the most common thing stolen.
"Always make sure that your windows are locked, and I am a big person keeping your windows covered with blinds," Shurley said.
He says strengthen the door locks already in place.
"The screws that come with the actual deadbolt are about that (1 inch) long," Shurley said. "I reinforced my doors, I got screws in there that are probably about that (3 inches) long, but they actually sell kits that you can buy."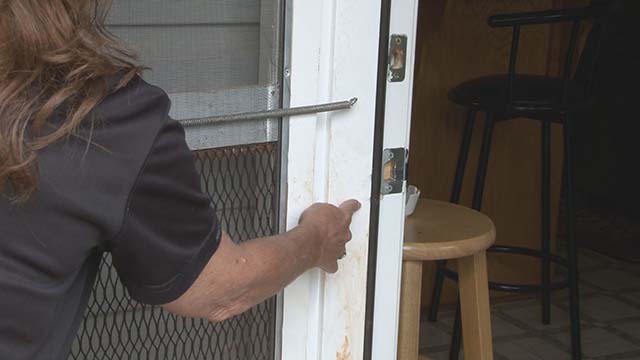 His top recommendation is an extra set of eyes, whether outside or in, a security camera can alert you and record it all.
"That $99 for what you get, you know, security knowing that if someone comes in your house, you're going to be able to catch them. They're not going to be able to get away with it," Mansfield said.
She says it's a small price to pay for peace of mind.
------------------------------
List of tips to burglar-proof your home
· Lock all of your windows and doors
· Install outside lighting, consider motion activated
· Keep your window covered with blinds, or curtains
· Keep your bushes cut low
· Reinforce dead bolt locks with longer screws into the frame
· Put pea gravel in your flower beds
· Get a dog
· Install a security system, or cameras
· Alert your local law enforcement when traveling out of town
· Break down boxes of new electronics