Gray Highway in Macon just got a little sweeter.
Dunkin' Donuts opened Tuesday at 1068 Gray Highway near Hardee's.
Cushioned seats, work tables and a large screen TV inside the restaurant gives customers a place to relax. The restaurant is open 5 a.m. to 10 p.m. Monday through Thursday and 5 a.m. to 11 p.m. Friday and Saturday.
Restaurant manager Nimesh Patel said the fast food chain employs seven full and part-time workers.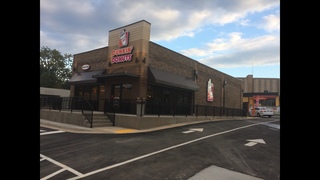 PHOTOS: Gray Highway is Macon's fast food row