WARNER ROBINS, Ga. — Hollywood is headed to Robins Air Force Base and crews are looking for military talent.
A post on the base's website says filming is scheduled from July 15 - 19. We're still working to figure out which movie or show it may be. Productions often keep the name of the film secret to cut down on spoilers and attention.
Crews are looking for people ages 5 to 55-years-old. The casting call offers $80 for eight hours of work along with overtime, meals, and snacks. It's open to Robins military members, Department of Defense Civilians, Robins contractors, and family members of Robins military.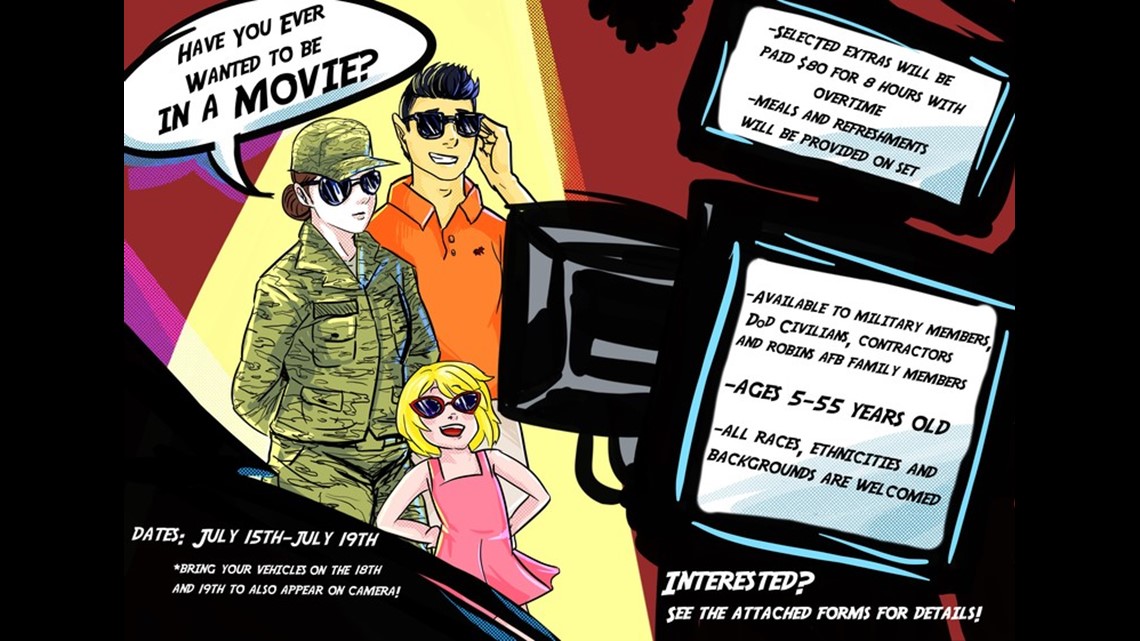 Two years ago Clint Eastwood shot part of his move "The 15:17 to Paris" at Robins Air Force Base. Base members were later invited to a special showing of the movie on base.
Whatever movie is filming this time, the main requirement is "individuals must be in good health, able to stand for an extended period outdoors, and walk quickly for 100 yards."
Editor's note: The video in this story is from 2017 when Clint Eastwood filmed scenes for a movie at Robins Air Force Base.