Three Artists, One night: New art exhibit at 567 Center shows you new perspectives
The show features artists DSTO Moore, Kevin 'Scene' Lewis and Chris Wind aka The Ema.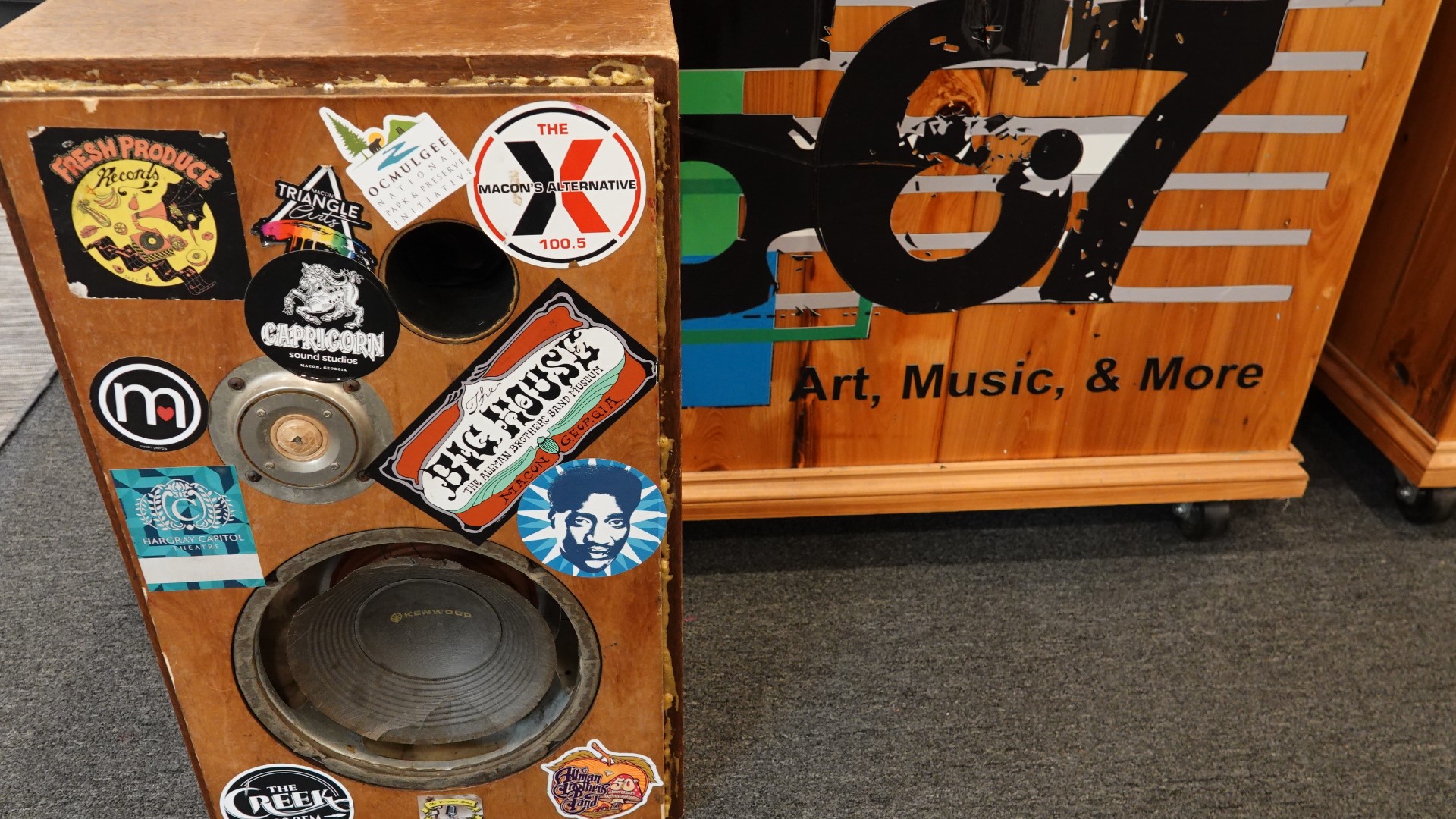 The show features artists DSTO Moore, Kevin 'Scene' Lewis and Chris Wind aka The Ema.
All three men create in different mediums from painting, to photography, to collage work, but each work allows viewers to understand each artist on a personal level from how they feel about the world and how they feel about themselves.
Kevin 'Scene' Lewis
:
Kevin 'Scene' Lewis is a muralist and painter. His art is about culture with elements of fantasy and surrealism. Lewis' works are largely portraits showing figures in space with wings or in other supernatural settings.
He says he wants people to think when they see his work.
"I hope that it's visually stimulating and pleasing, but also makes you ask questions about the subject matter, and I hope that you learn something from it -- that's my biggest hope," he said.
Lewis says he's a big fan of the other men in the show and is honored to work with them.
"We are all three different -- totally different styles and so that's why I'm excited just to see it all in once space and to see how the public reacts to it. I think it's going to be a powerful night."
The Ema
:
Chris Wind's work deals with the concept of nothingness. He took the name The Ema, which means "the Way" in Sanskrit, because so much of his work is tied to letting go of ego and being nothing.
"You want to be something, you want to create these identities but at the end of the day, we're a composite of every identity there is," he said.
His collage series features bold colors and pages from his own, personal notebooks meshed with several mixed media elements. It all centers a conversation with his own spirituality, his identity as a Black man and his relationship to self and artists of the past. His goal is to create magic with his art.
"A painting isn't something you manufacture so much as something you grow," he said.
DSTO Moore
:
Lastly, DSTO Moore is a photographer. His work is about highlighting people in the Macon community. He wants people to be able to be appreciated while they're still alive and not have to wait until death to know they're loved.
"If you follow my work, you know I'm a storyteller. I'm a Macon storyteller, I love to photograph people and tell their stories. I'm all about giving people their flowers," he said.
He says First Friday is a special time in Macon and if you're downtown, you should come and see what's going on.
"Just mingle, man -- it's going to be some pretty cool people. I tell people all the time about the magic of Macon First Friday. You're going to at least meet five new people, that's the magic of Macon First Friday," Moore said.
You can see all the works in the show on Friday at the 567 Center in downtown Macon from 5 p.m. until 8 p.m.
You'll get to meet the artists and there will be light refreshments.