"He's OK, thank God," a source told People Magazine. "He's still in the hospital, and doctors are running tests, but he's awake and alert. They're keeping him under observation."
People Magazine said multiple sources report the incident happened while Foxx was working on his new film "Back in Action," but it didn't happen on set. That information has not been confirmed by 11Alive.
The magazine also reports that Foxx was last seen filming on April 10. According to a social media post by his daughter Corrine Foxx, he was hospitalized for an unknown "medical complication" on April 11.
Foxx's friend Martin Lawrence offered an update on the actor's condition to "Extra" when he was receiving a star on the Hollywood Walk of Fame Thursday.
"I hear he's doing better… My prayers go out for him every night and just wishing the best for him, one of the best that we got in Hollywood," Lawrence told "Extra" during the interview.
Since the post made by Foxx's daughter, no other update from the family has been made specifying what medical issue Foxx is facing.
Also present at Lawrence's Walk of Fame ceremony were Tracy Morgan and Steve Harvey, both friends of Foxx. They wished the best for Foxx, according to Entertainment Tonight.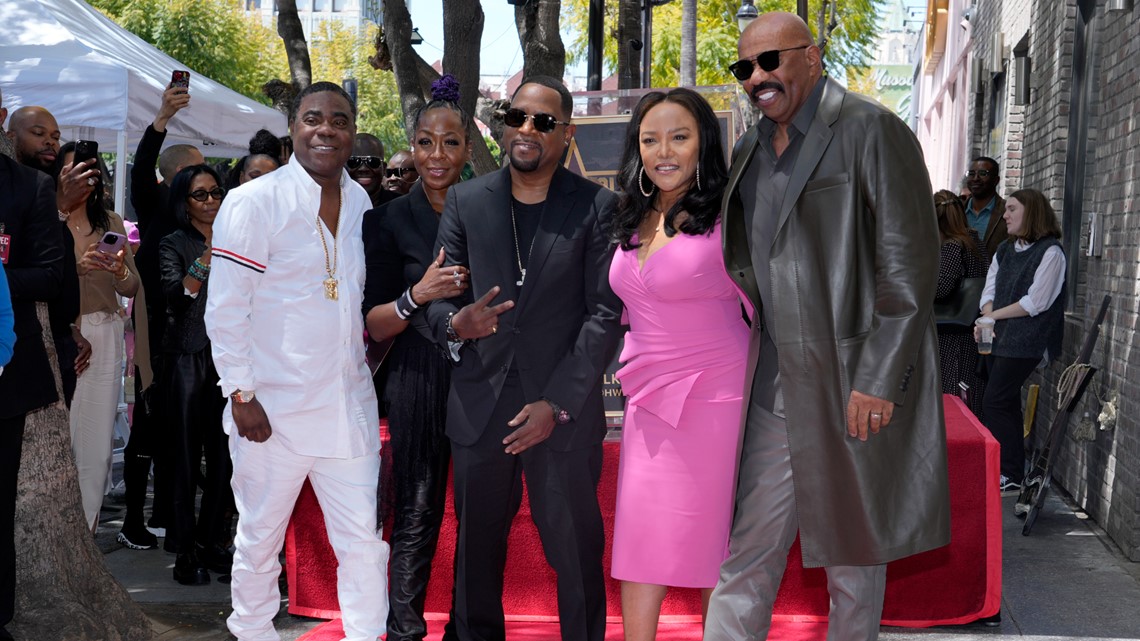 "He's strong, he's a fighter, he's gonna come out of it, and he's good. He's gonna be stronger and better than ever," Morgan told ET.
Harvey told ET he was stunned to hear the news of Foxx being hospitalized.
"This dude is fit, so I was really concerned, man," Harvey said. "So I hope everything works out. I'm pretty sure it will."
Foxx, 55, was in Atlanta shooting "Back in Action," a Netflix action-comedy movie with Cameron Diaz. Few details about the production are known, and it's unclear if Foxx's medical episode happened on set.
The exact nature of the actor's medical emergency is still unknown, and it's unclear how long Foxx will take to recover from it or when he will be released from the hospital.