President George H.W. Bush is being honored with a commemorative Forever stamp, USPS announced Saturday.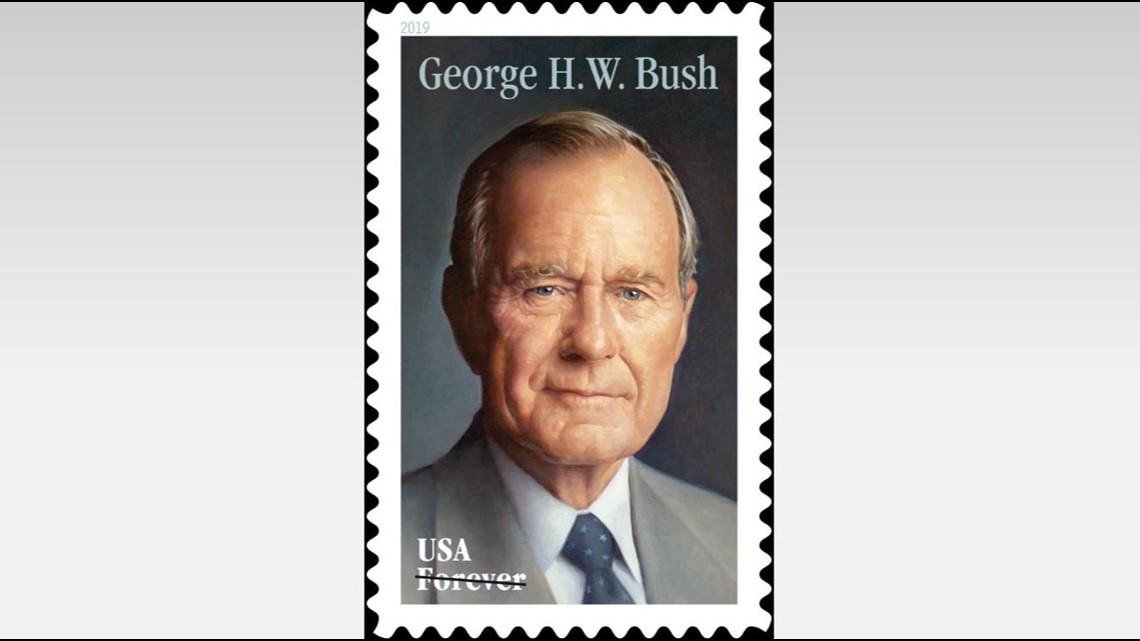 The stamp art is a portrait of Bush painted by award-winning artist Michael J. Deas. It is based on a 1997 photograph taken by Timothy Greenfield-Sanders, USPS said in a press release.
The first-day-of-issue ceremony will be held on his birthday, June 12, at the George H.W. Bush presidential Library and Museum in College Station.
The stamp is available for pre-order at usps.com/stamps or by phone at 800-782-6724. It is being issued as a Forever stamp, which is equal in value to the current First-Class Main 1-ounce price.
Photos: President George H.W. Bush