ONTARIO, Ohio — Staff at the Humane Society in Mansfield were scrambling to assist more than 80 dogs Monday, after they helped rescue them from a property in Richland County over the weekend.
Crates and barks are exactly what you would expect to see and hear at an animal shelter. Just not in the front lobby. But that is how it's been at Chambers' location since Saturday, when an unusual amount of barking led a Sheriff's deputy to a home in Richland County.
"It was like divine intervention," Chambers said.
The deputy called Chambers and asked for help from humane agents, who are sworn officers that investigate cases involving alleged animal abuse, neglect or abandonment.
Chambers said they found 13 dogs stacked in cages in a horse trailer that was "deplorable" inside with low air quality and "caked in dirt and waste." Other cages and dog runs on the property housed dozens more dogs. And they found up to 30 more inside the house.
She said the conditions were "unbelievable" and filthy. She said she's seen rescues involving a large number of animals and bad conditions "but not to this extreme."
"We just thought, we just need to get them out," she said. "My main concern when we went over there was I did not want [the owner] in our way. You know, we needed to get the dogs out so I didn't want any kind of interference with that."
She said police detained the man as her team transported the dogs—including 15 nursing puppies and seven pregnant moms—back to the Humane Society, where they put them into new crates in the front lobby and every other room available. A woman was later detained by sheriff's deputies as well.
According to one of the Richland County Sheriff's deputies, "while walking through the house, there was an overwhelming odor of dog urine and feces. The house did not appear to be cleaned in quite some time. The kitchen where food was located had dog feces and urine covering the floor."
The deputy noted that there were also two monkeys located in cages in the living room.
Chambers said one dog was clearly ill. They took him to the veterinarian, where she said he later died from parvovirus, a contagious virus that can easily spread to other dogs.
The Richland County Sheriff's Office is investigating the situation. Two people, Michael Olar, 47, and Renee Booher, 43, were arrested on charges of endangering children and marijuana possession. Both pleaded not guilty to child endangering at their arraignment hearing on Tuesday.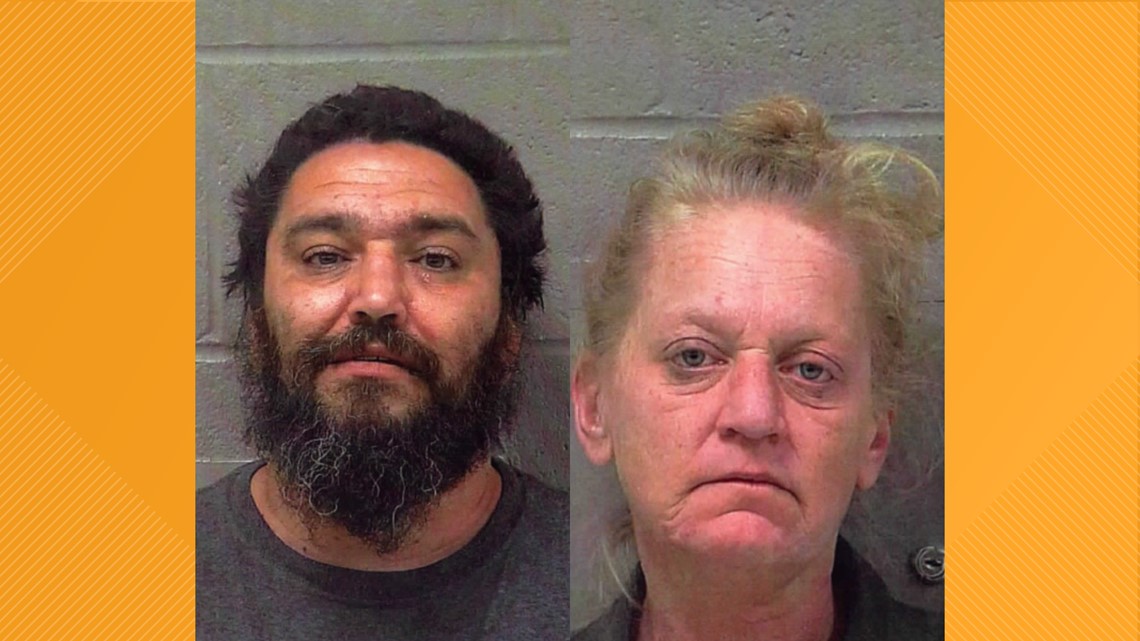 The endangering children charges were filed because the couple's four grandchildren were in the house at the time that law enforcement and humane agents were at the scene. All four children have had open cases from Child Protective Services in the past. Because of the conditions of the house and the close proximity to animal abuse, sheriff's deputies charged both Olar and Booher with child endangering. The children were relocated to another grandparent's house.
Richland County officials say no charges have been filed yet regarding the animals seized at the house.
Chambers said it appeared the dogs were fed, but they were filthy and it was clear some had never received any exercise.
"We've taken some dogs outside and it's like they've never stepped in grass," she said.
"They seem relatively active right now so we're hoping they're all heathy."
Still, Chambers and her staff have their work cut out for them—cleaning them, giving medicine, checking for fleas, and getting them spayed and neutered.
"The goal is not to keep them in this space for too long. It would be doing a disservice to them, because we want them in homes," she said.
Chambers hopes to get many of the dogs into approved foster homes in the coming days, as the investigation continues.
"We don't want to just release them. We want to make sure they're ready, you know, ready to live their best lives and that they're all fixed up."
A PayPal link has been set up to help the Richland County Humane Society. To help them, click HERE.
For more information the Richland County Humane Society, click HERE.