ARKANSAS, USA — The northern snakehead, which is actually an invasive fish, has made headlines for two reasons. First, because the government is giving tips on how to kill them, and second because they're very creepy.
But many Arkansans may not know the so-called "Frankenfish" has a long history in the state going back decades.
Looking at the northern snakehead can be unsettling in its own right— It's a fish with pointy teeth— But when officials warn that they breathe air and can live on land for four days, northern snakeheads get much creepier.
Trey Reid with Arkansas Game and Fish confirmed that northern snakeheads, which are native to China, are not only currently in Arkansas but they have been, especially thanks to a farmer who took to breeding them.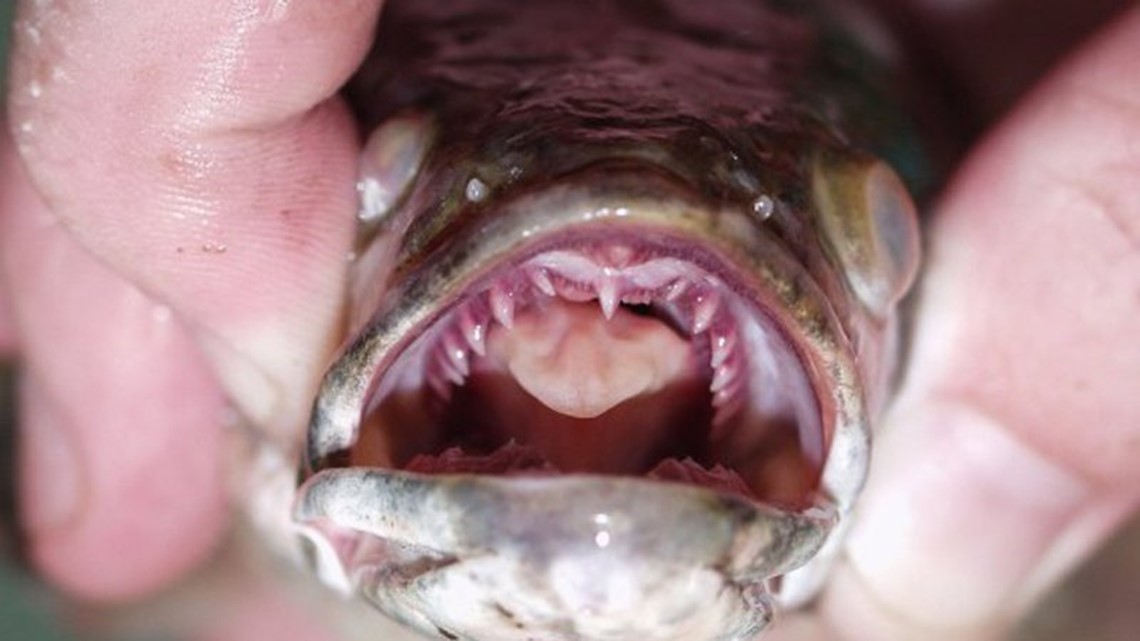 Around 20 years ago, Reid said a farmer in Brinkley was raising northern snakeheads as fish to eat until 2002 when a federal ban was put in place banning the importation of the species.
Northern snakeheads were banned because they'd eat everything they could— plant and animal — negatively affecting native wildlife.
Reid said the farmer drained his fish pond thinking it would kill them. But nope, the Frankenfish survived and spread to area streams and rivers without water.
AGFC had to treat 400 linear miles of streams and ditches with a natural toxin to kill them. Then, those waters were restocked with native fish species like bluegill.
Reid said although that was over 20 years ago, snakeheads have been found in portions of the White River and bodies of water in eastern Arkansas.
The University of Arkansas Division of Agriculture has the Frankenfish under their invasive species tab, describing them as "a hearty species" that can move "short distances over land."
While those descriptions seem like the nicest possible way to describe these creatures, the Agriculture school says that if you do find a northern snakehead to kill it immediately.
U.S. officials say not to throw snakefish on the bank if you catch it while fishing (because, remember, they can breathe and slither away) but to "kill the fish by freezing it or putting it on ice for an extended length of time."
Download the 5NEWS app on your smartphone: