WALKER COUNTY, Ga. — A north Georgia department is mourning the loss of a K-9 officer after he turned on his handler forcing the deputy to use deadly force.
Walker County Sheriff Steve Wilson announced that K-9 Rocky attacked deputy Corey Griffin while they were helping serve a warrant in Chickamauga, Ga. on Saturday July 6.
The two, who had worked together for four years, were serving a warrant in the 200 block of Kristen Drive when deputies began issuing loud commands to the four people inside a home, according to officials.
"Subsequently, a substantial amount of commotion ensured from the residence," Wilson said in a press release.
Deputy Griffin and Rocky were at the rear door of the residence during the arrest. And that, according to authorities, is when Rocky "became aggressive and uncontrollable" toward Deputy Griffin, refusing all commands.
Photos: Remembering K-9 Rocky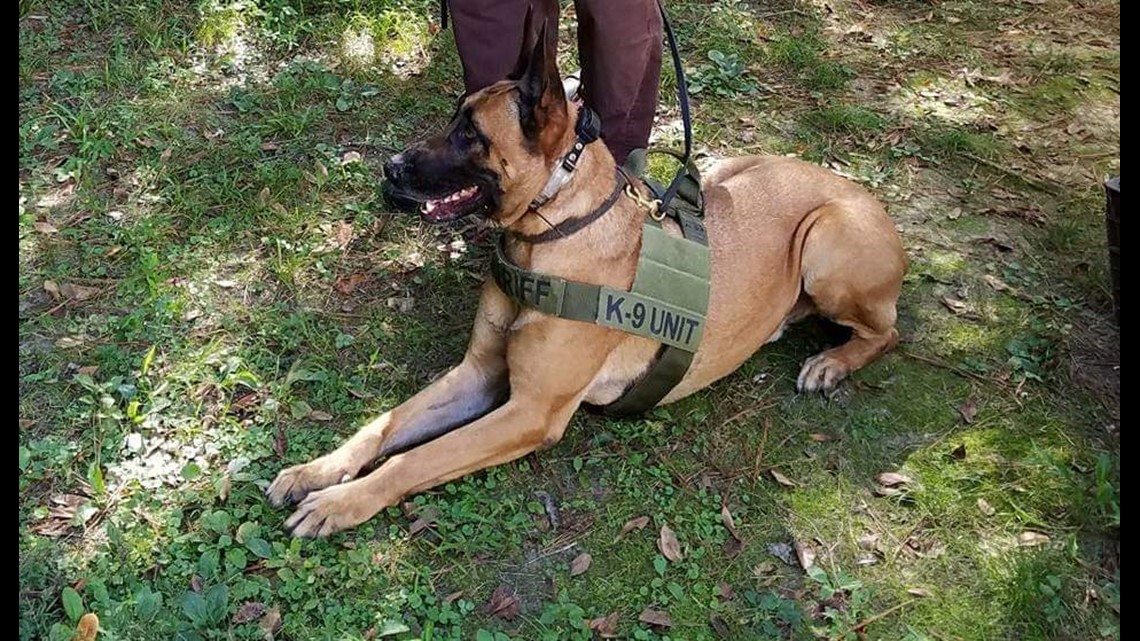 Sheriff Wilson said Rocky soon attacked Griffin "inflicting serious bite wounds" to his arm and not releasing.
"Fearing that he was in imminent danger of being disabled by the K-9, Deputy Griffin drew his service weapon, fired and struck and struck the K-9 three times," Sheriff Wilson said.
Griffin was taken to a local hospital and released the next day.
Sheriff Wilson stated this is the second time that Rocky had attacked Griffin in their four years as partners. The last time was on Nov. 20, 2018, while officers were searching for a shooting suspect in Rossville, Ga. Deputy Griffin was seriously injured in that incident as well.
He added that the six-year-old Belgian Malinois had been "instrumental in many narcotics arrests and criminal apprehensions in his four years with Griffin.
The sheriff's office said they intend on releasing more information when it becomes available. They're tentatively planning a memorial service for Rocky the week of July 14.
MORE NEWS
Kelley O'Hara scoops up dropped American flag, wins over the internet with post-game kiss, locker room celebration
Hall County deputy shot, killed | What we know about the suspect
Georgia's oldest resident has passed away
Is a professional women's soccer team in metro Atlanta's future?
Rick James' daughter defends massive housewarming mansion party