MACON, Ga. — A new brunch option is about to hit the shelves.
Eggo Waffles and Sugarlands Distilling Co. have teamed up to introduce a new drink named 'Brunch in a Jar.'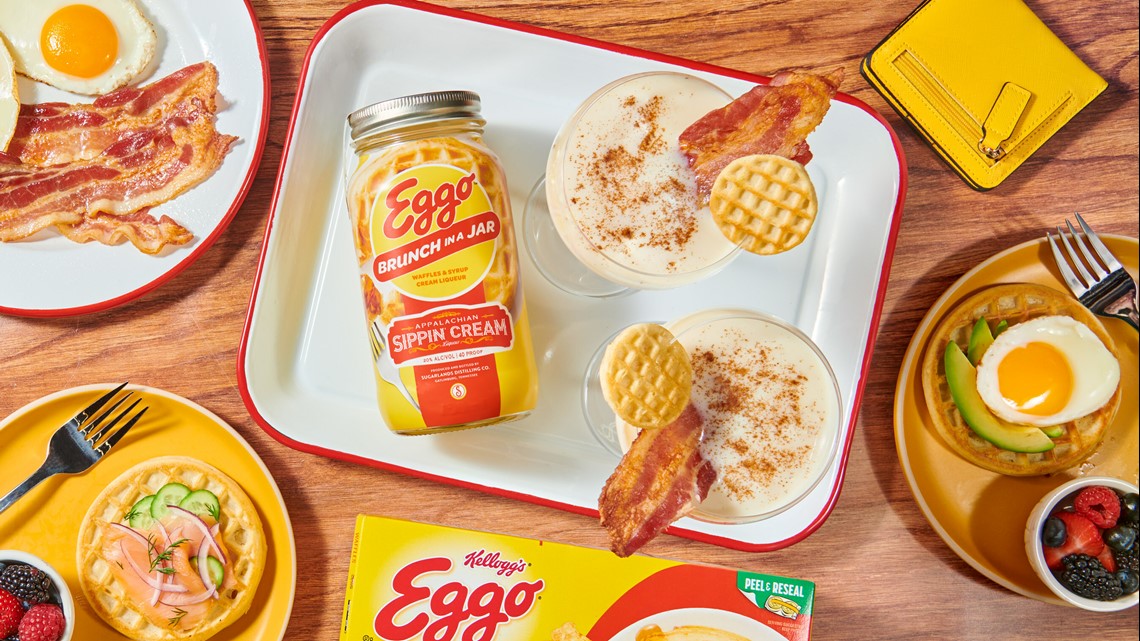 The creation comes just in time for national Waffle day on Thursday, and "blends the flavors of toasted Eggo waffles, sweet maple syrup and rich butter, with a hint of smoky bacon," according to a press release from Kellogg.
You can pair it with a freshly toasted Eggo waffle and some bacon to level up your brunch game.
"Between the juggle of constantly changing schedules, household errands, family outings or busy workdays, it can often feel impossible for parents to find moments they can savor for themselves," said Joe Beauprez, Senior Director of Marketing for Frozen Foods. "Eggo Brunch in a Jar makes it easy for parents to kick back when they're not caring for their little ones. So, whether parents want to punch up a weekend brunch or savor some of those classic brunch flavors during their downtime, this feel-good Eggo-inspired liqueur is the perfect treat."
You must be 21 or older to order the creation.