MACON, Ga. — If you are in the mood for some flavorful and savory creations, a new restaurant in Macon has you covered.
The Georgia Potato Factory has only been open for about five weeks, but its menu of specialty spuds is already reeling people in.
Owners Shurrod and Joi Dickey say they have had to grow to meet the demand for their product and are very grateful to the Macon community.
"We've been open for five weeks - this is the fifth week. We've been doing great, and the response has been overwhelming. We have just had to adjust and grow to catch up with the demand, actually. But that's a good thing; that's a great thing! It's been awesome,' Shurrod said.
Joi said, "Macon has been really gracious to us and patient with us as we learn and grow in learning how to serve the community. It's a joy to be here, and we are just so thankful we had decided to open up this business - it was a good decision."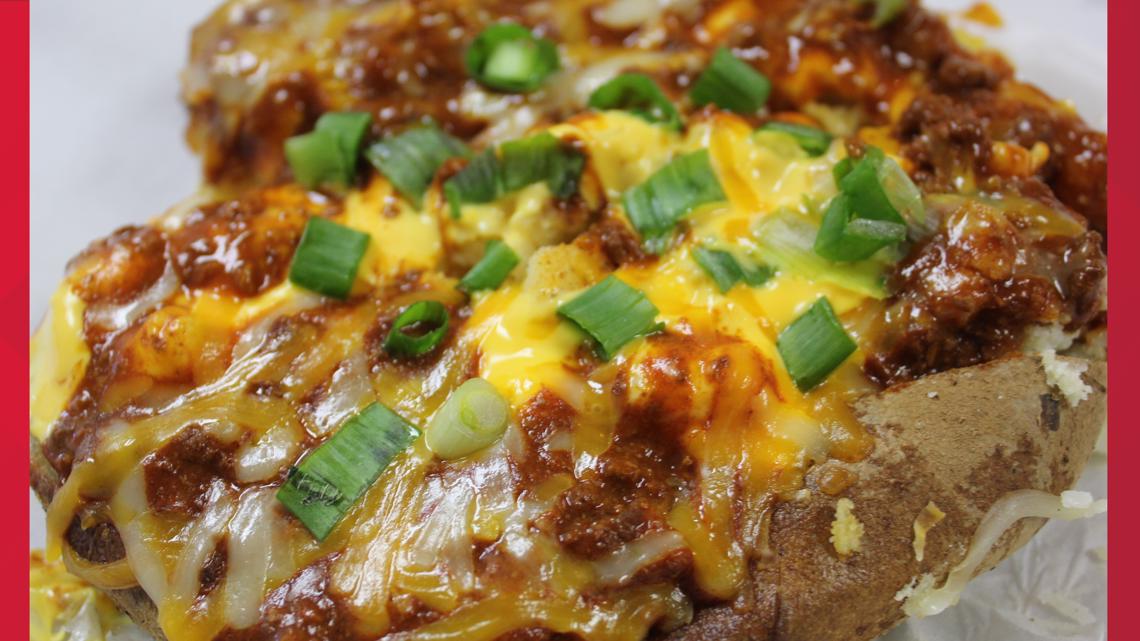 The menu features a selection of around 15 different potatoes, including chili cheese, meat lovers, Philly cheese steak, broccoli chicken cheese, BBQ Chicken, and several more.
Joi Dickey says that if you want flavor- you are in the right place.
"It really is like the Fourth of July in your mouth," she said.
She says she recommended the number 12 BBQ Chicken to one man, and he has come in every time since and ordered the #12.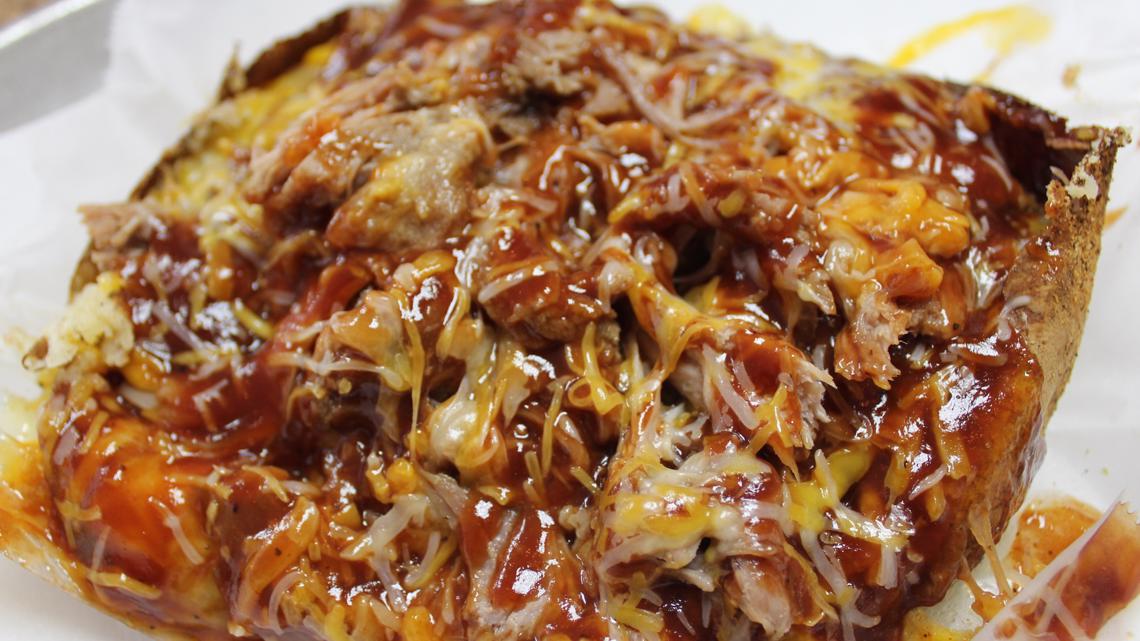 They also serve homemade cakes and desserts made by Shurrod's mother, Carrie Dickey. So if you want good southern sweets to pair with lunch or dinner, you can grab one at the counter.
Joi and Shurrod say they appreciate the community supporting them as they get off the ground.
They always greet customers with "Welcome to the Georgia Potato Factory!" and want people to know it isn't just a saying.
"Well, we're not only here to serve food to the community. We are here to be a part of the community and embrace the community. Young, old, whatever culture you are welcome," Joi said.
So, if you are in the mood for some hearty and flavorful potatoes, visit the Georgia Potato factory for yourself!
They are located at 1530 Mercer University Drive, Suite 500, and are open Monday through Saturday from 11 a.m. to 8 p.m.