HOUSTON — Just in time for Valentine's Day, we have a sweet story that proves you're never too old to find love.
Jerry Hill and Mary Nelson grew up together in Muncie, Indiana. They dated in high school and went to their senior prom together in 1955.
After that, Jerry and Mary went their separate ways.
He joined the military, then studied to be a meteorologist and eventually landed a job at NASA's Johnson Space Center in Houston. Jerry married and he and his wife had two children.
Mary stayed in Muncie, got married and had three daughters.
"I will never regret the past because it gave me my three beautiful daughters which are my biggest blessings," said Mary.
Fast forward to 2020 when Jerry and Mary, both widowed, reconnected with other classmates on a Facebook alumni group. When she shared with the group that she was sad to see her local pastor leave for a church in Houston, Jerry replied that her pastor was now at HIS church!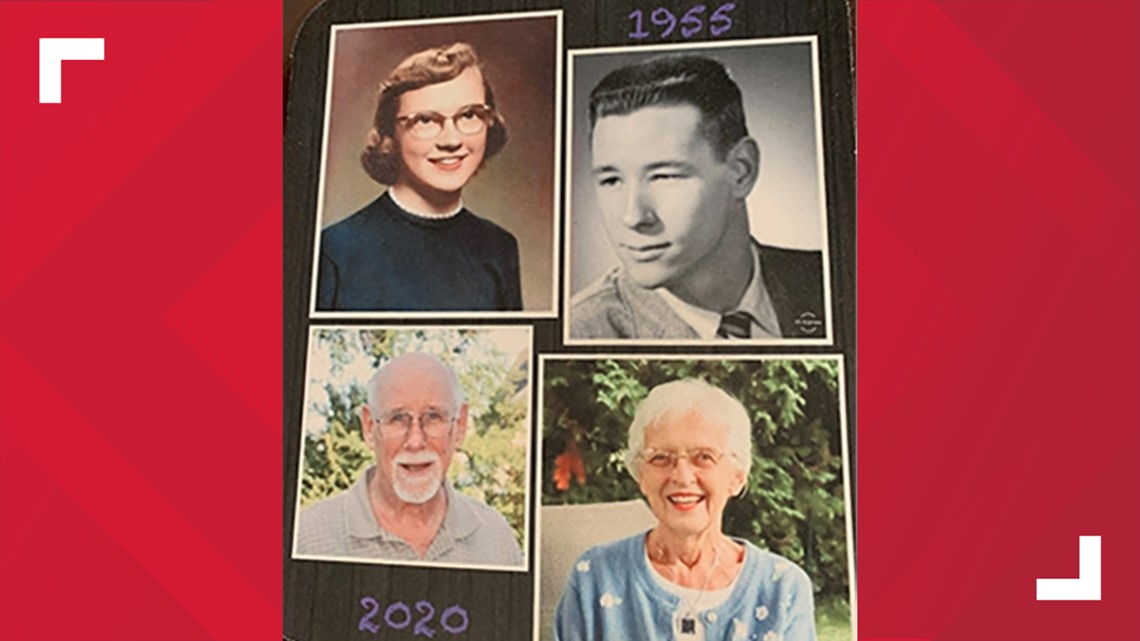 That sparked a renewed friendship and the two began talking on FaceTime where they reminisced and eventually rekindled their love.
"We got to the point where we'd talk once a week, and then it was twice a week, then every day, and about that time we got the sense that romance was blooming," Jerry remembered.
"Our fondness for each other grew into love," said Mary. "We share so much and it's so right for us to be together, to love each other and be there to take care of each other. I feel we are blessed to share this time of our lives together."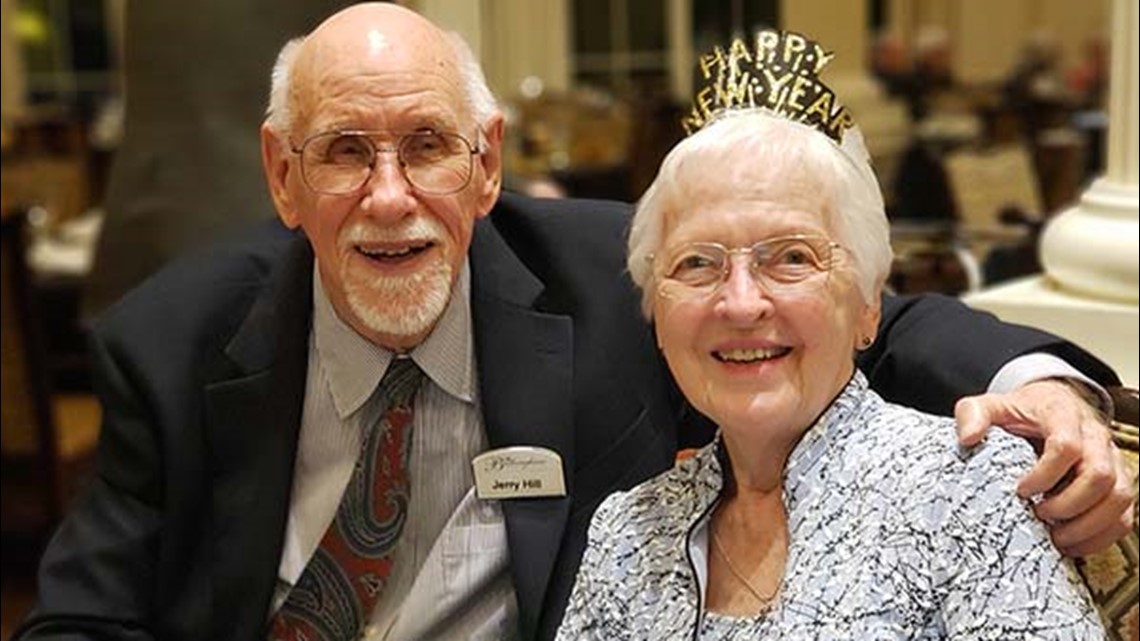 It was during the pandemic, so they had to wait 15 months before they could meet in person. After being vaccinated, Jerry visited Pennsylvania where Mary was living.
"I was so excited when we finally met in person. Jerry put his arms around me, hugged me, and gave me a big kiss," Mary said. "It felt so wonderful to be in his arms, not alone anymore and with that special someone."
It was the first time they'd seen each other in person since their last high school reunion 20 years earlier.
The couple went back and forth between Houston and Pennsylvania until Jerry asked Mary to move to Houston and live with him at The Buckingham, a senior living community.
"I love our life here at The Buckingham," Jerry said. "We have loved trying new hobbies and getting to spend time with our friends and family, including my two children who live in Houston. There is always something for us to do together and the community has brought us closer than we could ever imagine."
"I am so grateful for where my life has led me today, so I can be with Jerry here at the Buckingham," Mary said.