The Maryland native shot in the head during last week's Las Vegas shooting massacre made more strides Wednesday.
Twenty-seven-year-old Tina Frost squeezed her nurse's hand and wiggled her toes when prompted, her mother Mary Watson Moreland said on Facebook. She called it the "best news yet on our Tina."
Frost, a 2008 Arundel High School graduate, and her boyfriend drove from San Diego to attend the Route 91 Harvest Festival. One of Stephen Paddock's bullets destroyed Frost's right eye and forehead, leaving the former soccer star in a coma at Sunrise Hospital and Medical Center.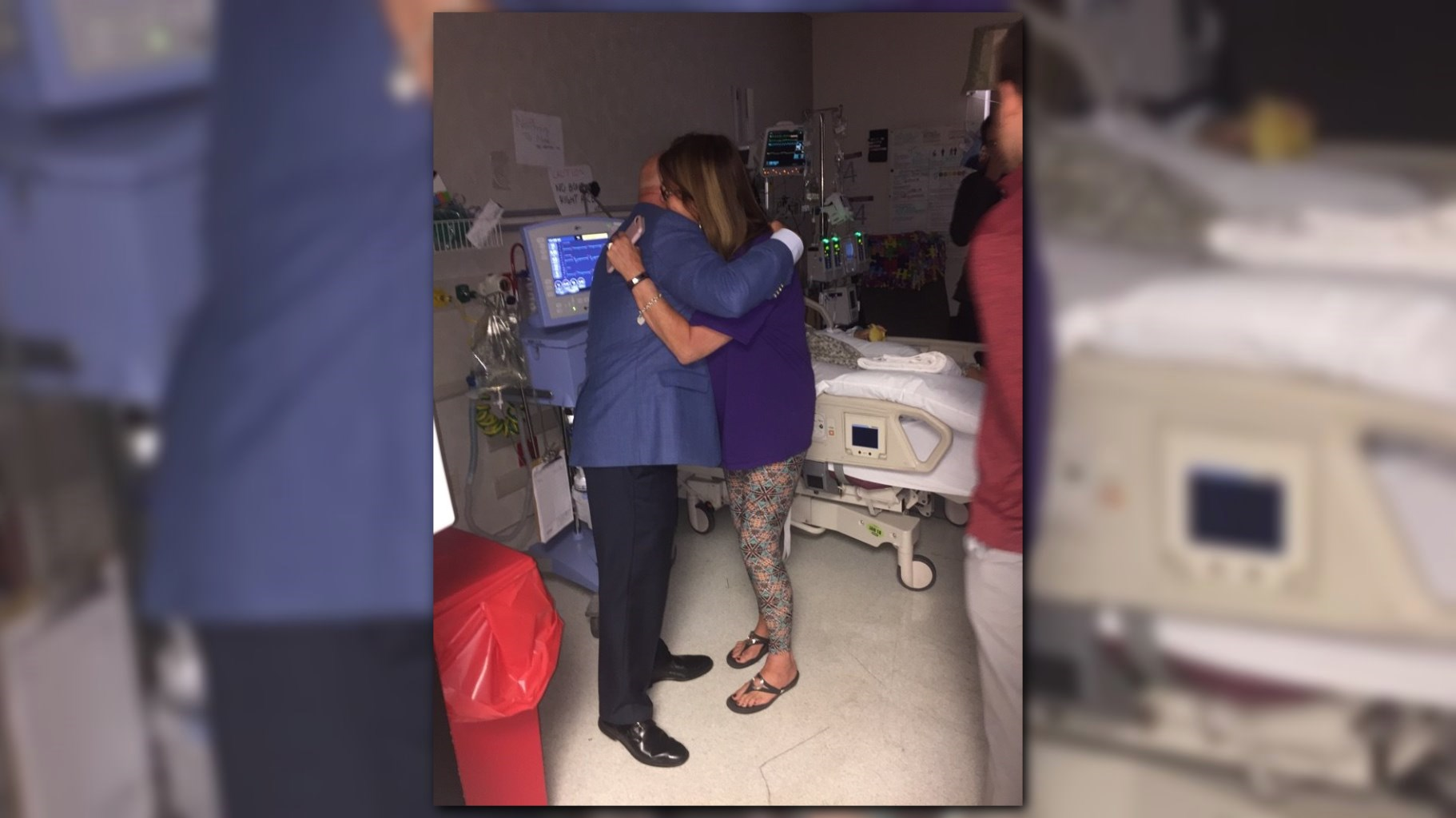 Mark Kelly, husband of former Arizona Congresswoman Gabby Giffords, visited Frost's family Wednesday. Frost's mother said the former astronaut, an outspoken advocate for new gun laws after a 2009 shooting almost killed his wife, was "very motivational and truly understood everything."
An official GoFundMe has now brought in more than $500,000 of donations. The chairman of Ernst & Young, where Frost worked as an accountant in San Diego, encouraged all of the company's 231,000 employees to donate.
"It's unbelievable," said family spokesperson Amy Klinger. "She's going to have a lot of therapy and she will need a lot of reconstructive surgery. But the family feels incredibly supported."