ATLANTA — It was a Tuesday morning in October 2022. Five-year-old Noey Springer was eating breakfast at home.
"There was just a thump, and she was on the floor," said Diane Springer, mom of three.
"Because I fainted," the now six-year-old finished the thought for her mom.
Springer yelled for her two older daughters to call 911. Emergency crews came and told Springer to take Noey to her pediatrician the next day.
The next morning, Springer said she thought Noey was anemic, until the results came back. By the afternoon, they were on the way to the Children's Healthcare of Atlanta emergency room with a potential leukemia diagnosis.
Noey didn't know why her mom was crying on the way to the ER.
"The whole time my eyes are watering, and she keeps looking at me, thinking I'm upset because she's going to have to get a shot," said Springer. "She's like 'mom it's just one needle, it's just one needle.' She was trying to make me feel better."
"In the arm," Noey added, pointing to where the shot was.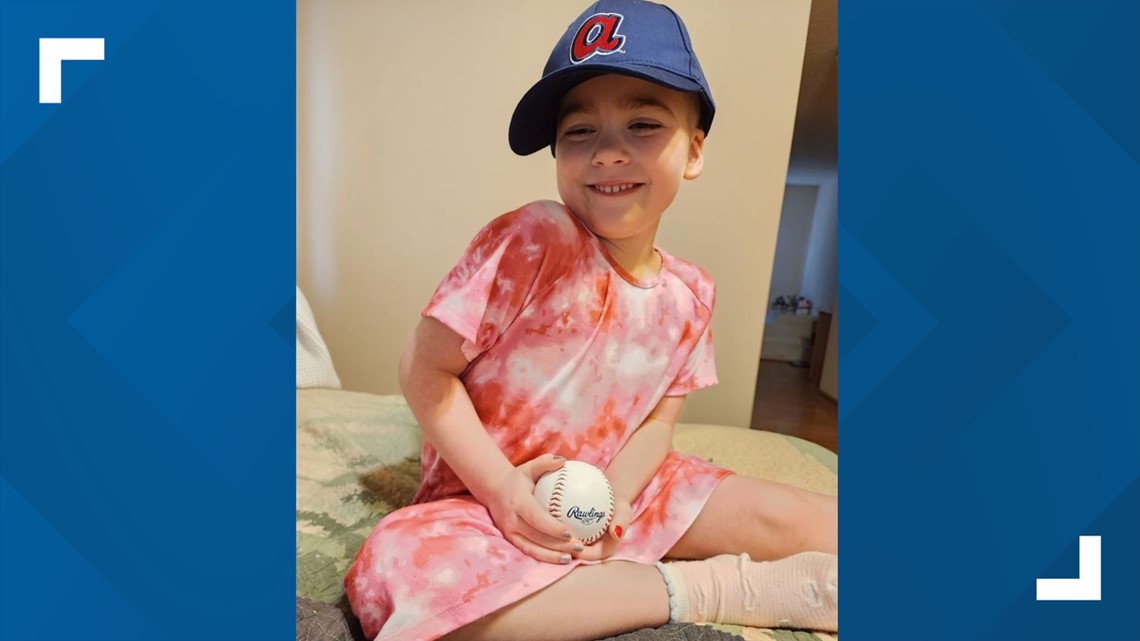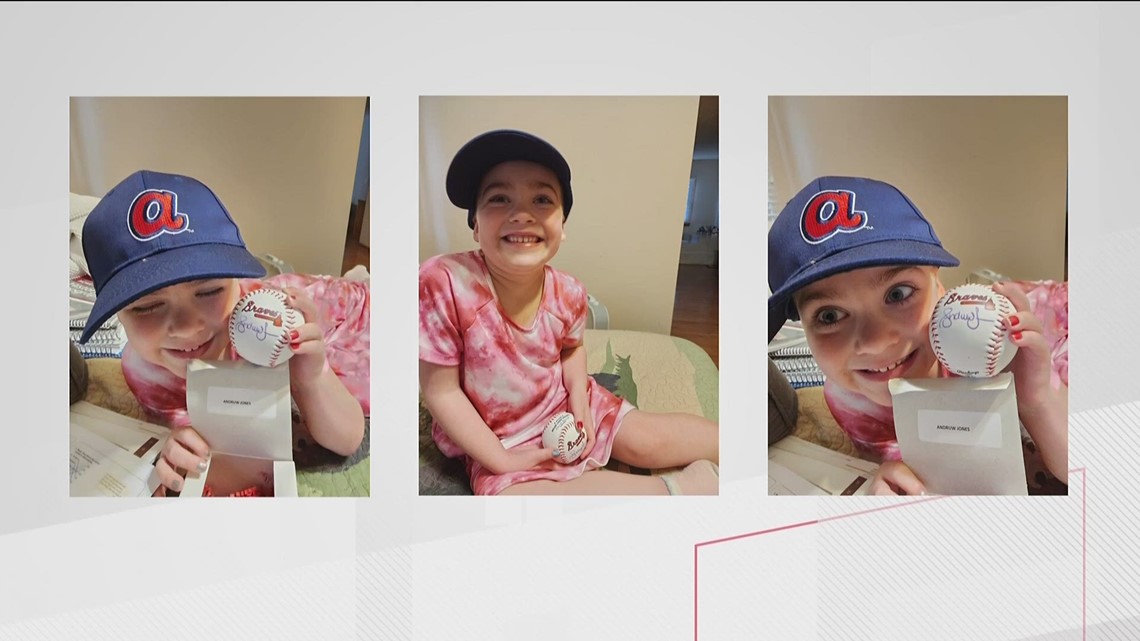 Springer recalled the constant wonder of why this was happening to her little girl.
She took a deep breath before she spoke.
"I've asked myself why. I went through the whole process of, you know like did I cause it?" Springer said.
She admitted she still asks herself why this diagnosis happened to her kid.
"She is diagnosed with acute lymphoblastic leukemia, which is the most common kind of cancer that we see in children," explained Dr. Lauren Raney, Noey's pediatric oncologist.
Raney said Noey was one of her first patients when she started working at Children's.
"She's an absolute character," Raney said with a smile. "She is just one of the cutest things."
Raney said she knows hearing your kid has leukemia is "heartbreaking, life-changing news." However, she said the outlook for Noey is positive.
"I know that we have an excellent chance of curing her child and giving her a long, happy life and more of the fun and exciting things," Raney said.
Things that both Raney and Springer agreed, have an incredible impact on Noey.
Springer said some of the highlights for her daughter include getting to trick-or-treat at Children's, celebrating her sixth birthday at home, and opening a surprise from the Braves.
"He signed the ball for me," Noey said.
The Braves surprised Noey with a signed baseball from Braves legend Andruw Jones and a Braves hat.
Noey is now looking forward to seeing her first Braves baseball game later in May, so long as doctors clear her. Raney said, as of mid-May, things were looking good for the determined six-year-old.
"I kick cancer's butt every single time," said Noey.
"You kick cancer's butt," Springer said to her daughter in agreement.