BOONE, N.C. — Boone Police were led in a slow-speed chase by a man driving a John Deere tractor trying to strike pedestrians and cars near 1636 US Highway 421 South.
Ronnie K. Hicks, 43, was initially seen by police driving the tractor in the Three Forks Baptist Church parking lot after receiving the calls.
Police report Hicks had just pushed a dumpster into the building just prior to the arrival of the officers.
Officers allegedly tried to stop Hicks, but he refused and began slowly making his way onto US Highway 421 South.
Speeds were "in the 20 MPH range" but Hicks drove very erratically and intentionally trying to strike drivers and the officers, BPD reports.
Hicks managed to travel on US Highway 421 South, down Old 421, and onto Elk Creek road.
In order to protect drivers during the pursuit, police report they worked to divert on-coming traffic. However, at least three civilian cars and one Boone patrol car were damaged by Hicks.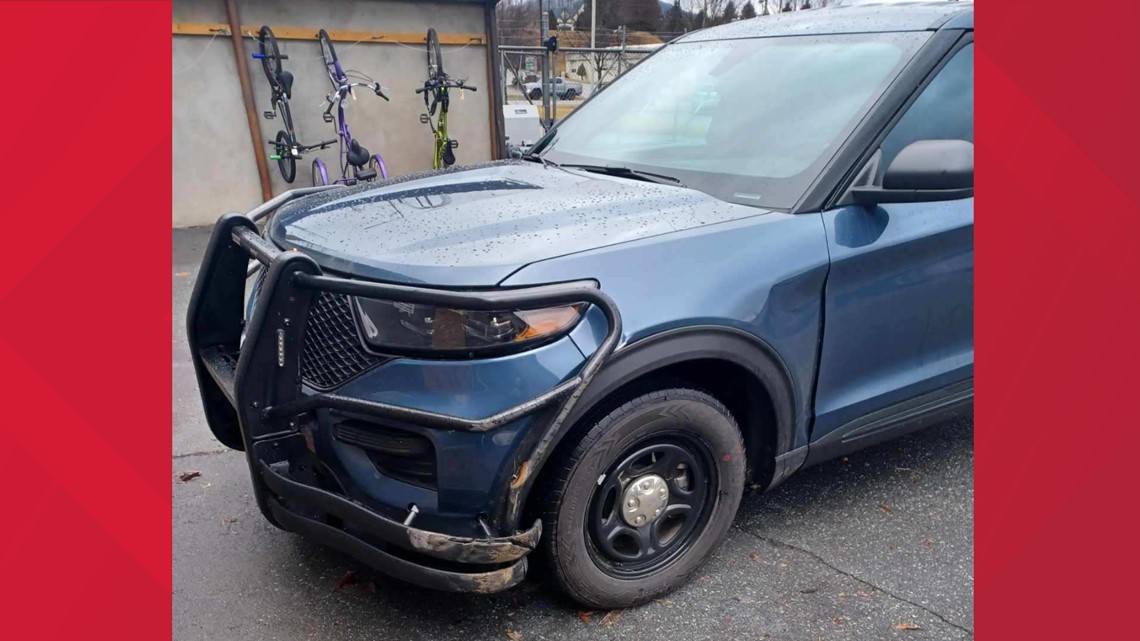 Officers deployed stop sticks to deflate the front tires of the tractor. One of the tires separated completely from the rim.
Hicks, ever determined, continued driving down Old 421 towards Parkway School despite his lack of functional front tires.
Out of concern for the students' safety, police were authorized to deflate a rear tiree with the use of their rifles.
Hicks then turned up a private drive on 4700 Elk Creek Road. He abandoned the tractor and started to flee on foot, brandishing a knife.
Officers eventually deployed a taser to finally end the riveting chase.
Hicks was charged with Felonious Fleeing to Elude Arrest, Felonious Assault with a Deadly Weapon on a Government Official, Misdemeanor Driving While Impaired, Misdemeanor Resisting a Public Officer, Misdemeanor Reckless Driving and Infraction Driving Left of Center.
The tractor was also determined to be stolen.
Hicks received a $50,000 secured bond and his first court appearance is set for March 10.
Luckily, no one was injured from the incident.
MORE WAYS TO GET WFMY NEWS 2
ADD THE WFMY+ APP TO YOUR STREAMING DEVICE
ROKU: Add the channel from the ROKU store or by searching for WFMY.
Amazon Fire TV: Search for WFMY to find the free app to add to your account. You can also add the app directly to your Fire TV through your Amazon account.