MACON, Ga. — Editor's note: An earlier version of this story said that Brandon Neal led Bibb County deputies on a chase. The sheriff's office confirmed Thursday evening that there was no chase and what witnesses saw were cruisers headed to the home where Neal was taken into custody.
According to a release from the Bibb County Sheriff's Office, Brandon Neal was wanted in connection to the October shooting death of Tommy Williams, 56.
On October 8, deputies say they were first called out to a domestic dispute at 1435 Bailey Avenue just before 7 p.m.
Coroner Leon Jones said 56-year-old Tommy Williams was found shot multiple times at the home. He was pronounced dead at Atrium Health Navicent.
When deputies were on the way to that scene, they got a call about a second person, Brandon Neal, shot nearly two miles down the road in the 3100 block of Napier Avenue. He was taken to the hospital for treatment.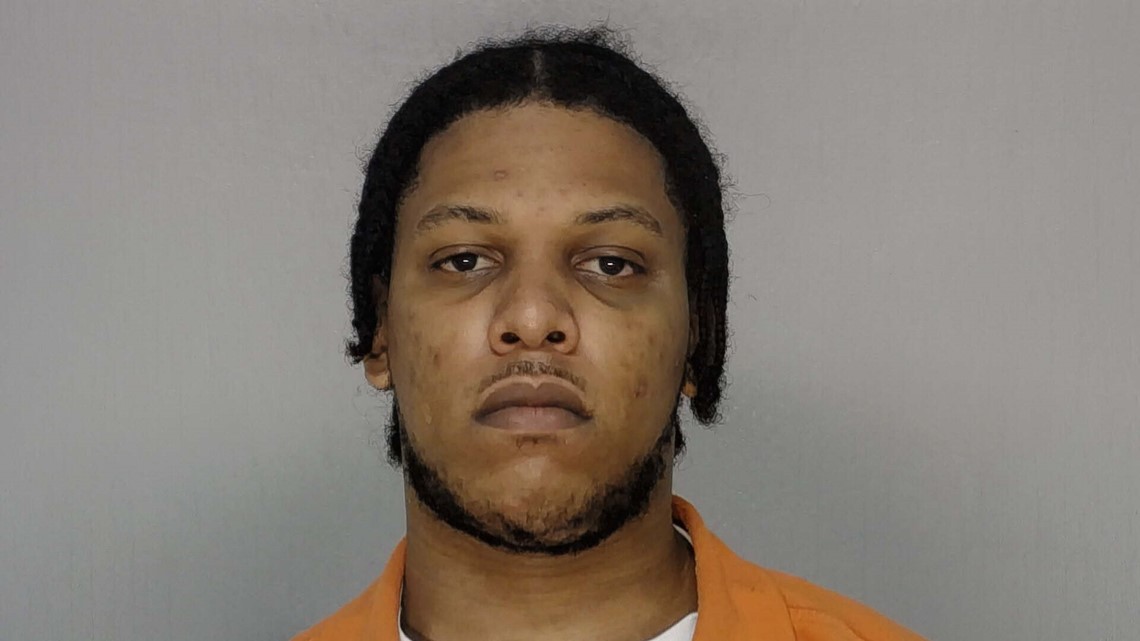 Thursday, just after 2 p.m., more than a dozen cruisers, including the county gang unit, followed 24-year-old Brandon Niadrian Neal to a home on the 3100 block of Napier.
Deputies searched the home and found Neal. He was arrested and taken to the Bibb County jail and charged with Involuntary Manslaughter. He is being held without bond at this time.
Neal's mother was also taken into custody without incident for Hindering Apprehension or Punishment of Criminal. She is being held without bond at this time.
Neighbor Randolph Howard said he saw Neal run inside and apparently barricade himself in the home. He said he's never seen a response like this.
"Since I've been in Macon, I've never seen something like this here. This is the first time, and I hope it's the last," Howard said.
Napier Avenue was blocked for about two hours during the standoff.
"He deserves what he's going to be getting, because he shouldn't have done what he did. If you do the consequences, you've got to suffer. Only thing I'll say is he could have at least given himself up, and he wouldn't start a problem," Howard said.
This case is still under investigation.
If you have any information, you can call the Bibb Sheriff's Office at 478-751 -7500 or Macon Regional Crime Stoppers at 1-877-68CRIME.