According to Putnam County Sheriff Howard Sills, the officer says his wife committed suicide.
No charges have been filed, but Sill is calling the death "suspicious."
The Sheriff says Eatonton Police Officer Michael Seth Perrault's wife Amanda was found dead in their home on Monday
The two were the only people in the house at the time.
"Only the two of them, only Amanda and Michael Seth Perrault," he said.
Less than a week earlier, Perrault was arrested and charged with simple battery after an alleged domestic dispute. He was also charged with third-degree child cruelty, because his 8-year-old daughter was present.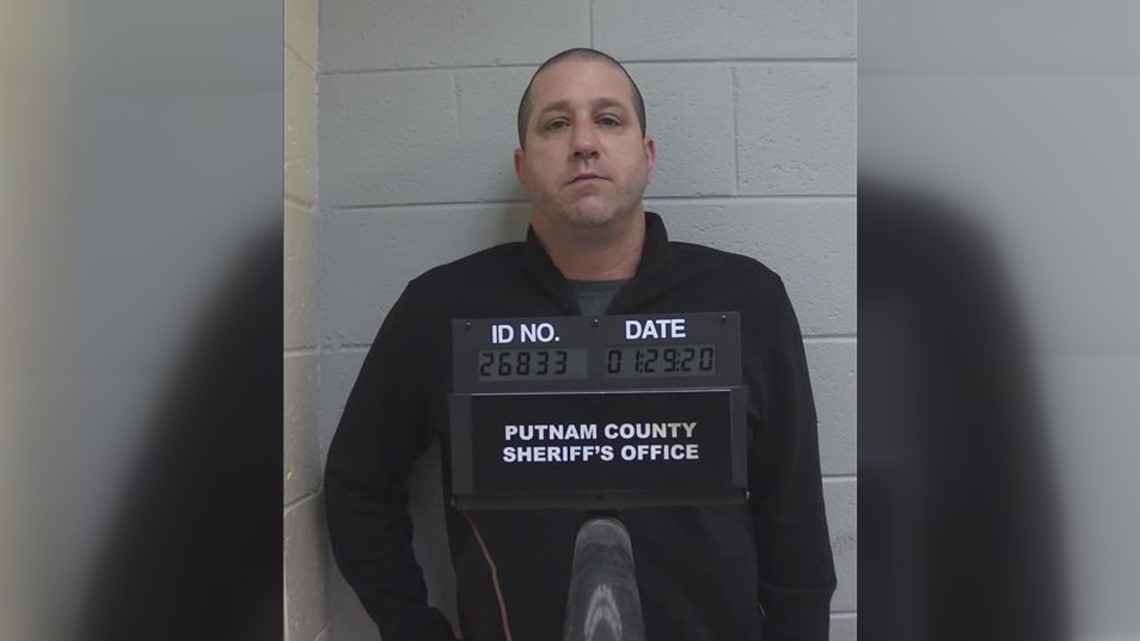 Perrault was released on a $1,500 bond the next day.
Though none had been reported to the Sheriff's Office prior to that case, Sills said conversations with family members revealed "there appears to be a long history of domestic abuse."
According to Sills, Michael didn't call 911. Instead he called his boss, Eatonton Police Chief Kent Lawrence.
"Perrault had told him that his wife had killed herself and we of course responded immediately to the scene," Sills said.
Sills said deputies found Amanda Perrault dead in their bedroom.
The sheriff made it clear: Perrault is not officially a 'suspect' and it is currently a death investigation, not a homicide case. However, the sheriff didn't rule anything out.
"Any unattended death that is required by law to be investigated in Georgia, you approach it obviously objectively, but you're looking for any sign of wrongdoing, okay?," Sills said.
We asked him if homicide had "been ruled out."
His answer? "Absolutely not."
Whatever the investigation determines, Penny Dobbs, who lives up the street in the quiet lakeside community, says Putnam County will miss Amanda Perrault.
Dobbs called her "one of the most beautiful people I've ever met, very sweet, very kind."
Eatonton Chief Kent Lawrence says Perrault is on unpaid administrative leave and facing an internal investigation as a result of his simple battery charge.
When it's finished, Lawrence said the 14-month veteran of the Eatonton Police Department may lose his job.
His full statement is attached below.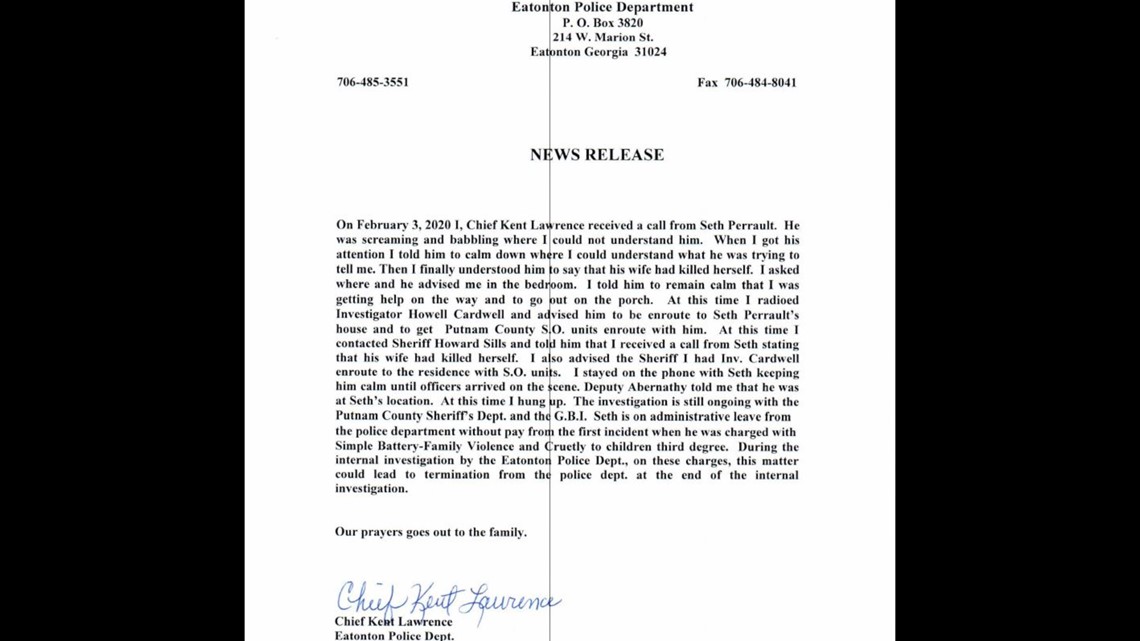 STAY ALERT | Download our FREE app now to receive breaking news and weather alerts. You can find the app on the Apple Store and Google Play.
STAY UPDATED | Click here to subscribe to our Midday Minute newsletter and receive the latest headlines and information in your inbox every day.
Have a news tip? Email news@13wmaz.com, or visit our Facebook page.