STONE MOUNTAIN, Ga. — Cathy Bruce sat in her Stone Mountain home, looking through a thick photo album full of pictures of her dog, Toby.
"I look through this album several times a day and I cry and I smile," she said.
Bruce and her husband moved into a new home with their 7-year-old dog, Toby.
"We hadn't finished unpacking and we still haven't," she said.
Three weeks later, on April 22, Cathy left work to head to her home off of Tucker Road.
"Saw the gate to our backdoor was open. I saw the backdoor was open and I started screaming, 'Toby, Toby!'" she recalled. "I ran in down the hallway and I saw Toby laying there not moving."
Bruce walked over to a small rug on the ground in the hallway and described, "He was laying right here, we had a different carpet here. He had a big pool of blood under his head. And I knew, I knew that he was dead and I felt him and he was already stiff and I held him and dialed 911."
Photos: Toby the dog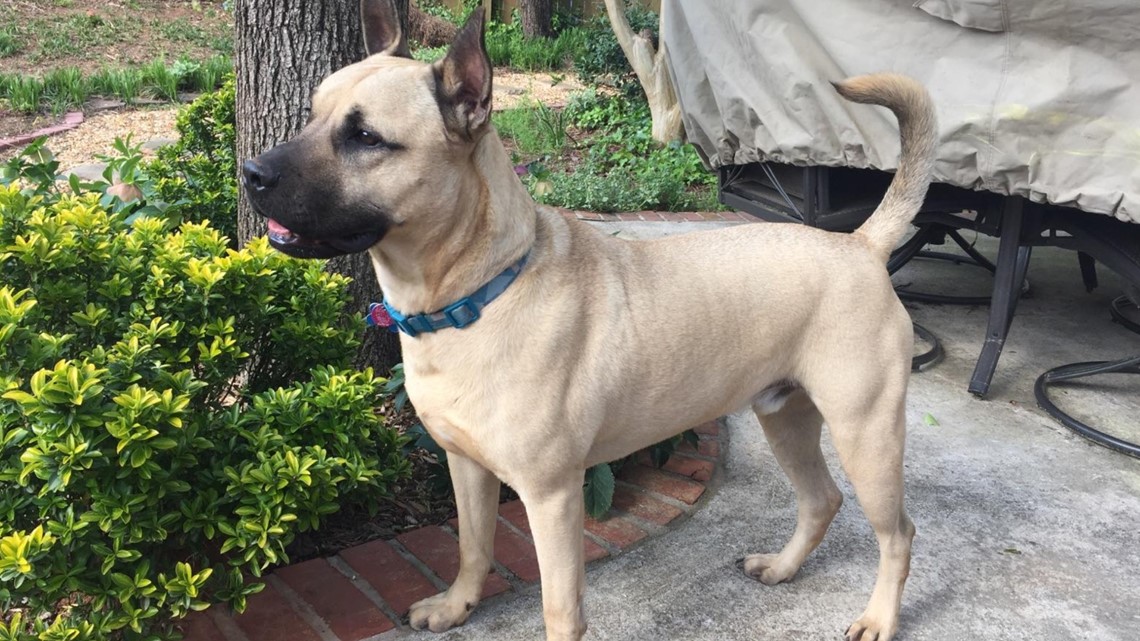 Bruce said someone broke into her home, in broad daylight, took a TV, a Xbox, some other small electronics and killed Toby.
"They shot eight or nine times, and they hit him twice," Bruce said.
There are bullet holes still present in the home, but Bruce said it wasn't enough - they took her sense of security.
"I'm nervous walking through the home," she explained.
The thieves scared her into installing multiple security cameras and a privacy fence.
"He would have killed us if we were home," Bruce charged.
All that wasn't enough. They had to take the only thing of value in the home to Cathy Bruce.
"It's easily the worse thing that happened to me," she said. "Toby was like our child, and I know people think that's silly, but me and my husband's world revolved around that dog."
Despite her grief, Bruce told 11Alive she learned a few things. One, the dog door is how they got in, so secured that. Two, there's no security video. She has since installed several motion sensor cameras. Dekalb Police did find some evidence of the person or persons who broke into her home.
Bruce said it's now her mission to find the person who killed Toby, the dog who helped her through the grief of losing her father a couple of years earlier.
Meanwhile, there's a $5,000 crime stoppers reward. She hopes that is some incentive to turn the person or persons in before something like this happens again.
A Go Fund Me was also established to help fund an additional reward for information.