FORT VALLEY, Ga. — A little more than a week after allegations surfaced of a sex scandal involving the Alpha Beta Chapter of Alpha Kappa Alpha Sorority, Inc. and a member of the Fort Valley State University administration, the chapter has been suspended.
Documents obtained by WMAZ's sister station in Atlanta, 11Alive, through an open records request include a letter from the South Atlantic regional director of the sorority that outlines the suspension and said the investigation was spurred after she "received information regarding unauthorized activities and misconduct involving current and former members of Alpha Beta Chapter."
The letter dated April 22 reads in part, "Withdrawal of Privileges shall disqualify the chapter from participation in the Sorority and all Sorority activities, including the 65th South Atlantic Regional Conference. Members cannot serve as a representative or spokesperson and cannot represent yourself in any manner as a member of Alpha Kappa Alpha Sorority, Incorporated."
The letter said the sanction will remain in place until further notice and said a team of investigators from around the country will be at the school this coming weekend to begin meeting with the members.
WMAZ's sister station reached out the sorority and they offered no further comment.
But, on April 18, they sent a statement to their newsroom saying they were "appalled" by the allegations and had already begun an internal investigation.
"These allegations are in no way representative of Alpha Kappa Alpha Sorority's 110-year service-based mission or its nearly 300,000 members. We condemn these allegations in the strongest possible terms. We remain dedicated to our mission to encourage high scholastic and ethical standards, promote unity, alleviate problems concerning girls and women, create opportunities for them to pursue higher education and be of service to millions of people around the world annually," the statement read in part.
They also identified a Fort Valley employee who was placed on administrative leave, who was later identified as Alecia Johnson, as one of their own.
The statement said, "We were appalled to learn of allegations of sexual misconduct against a Fort Valley State University employee who also is a graduate member of the sorority."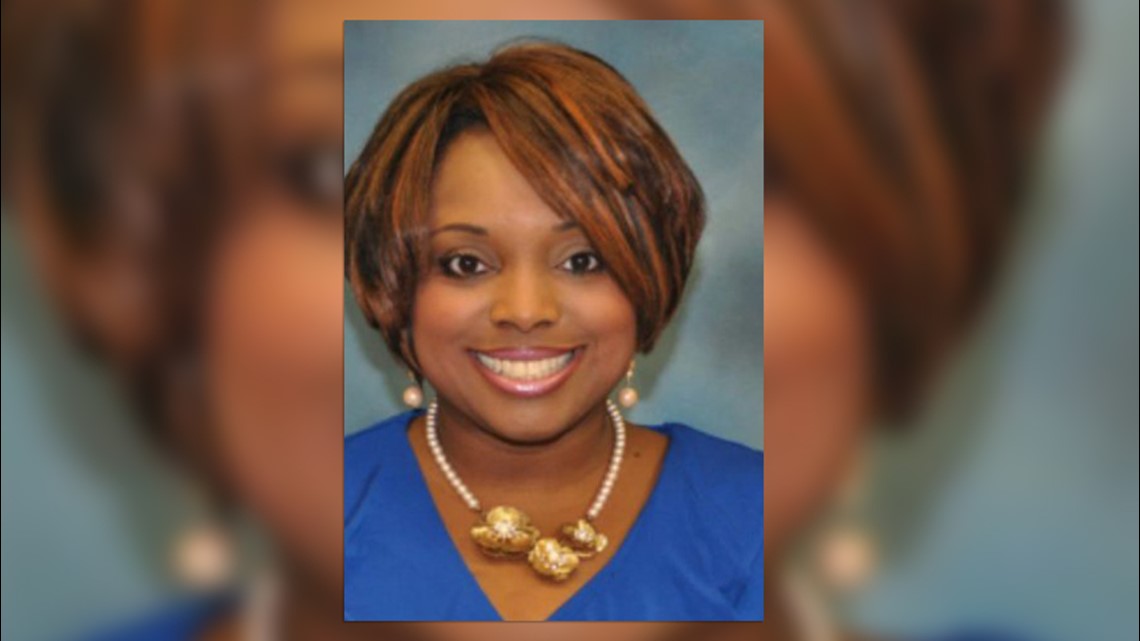 Johnson was placed on administrative leave but a resignation letter showed she resigned from her position as Executive Assistant to the President and Director of Special Events at Fort Valley State University on April 18.
Johnson wrote to the university's president Paul Jones stating, "I find it best under the circumstance to render my resignation effective immediately."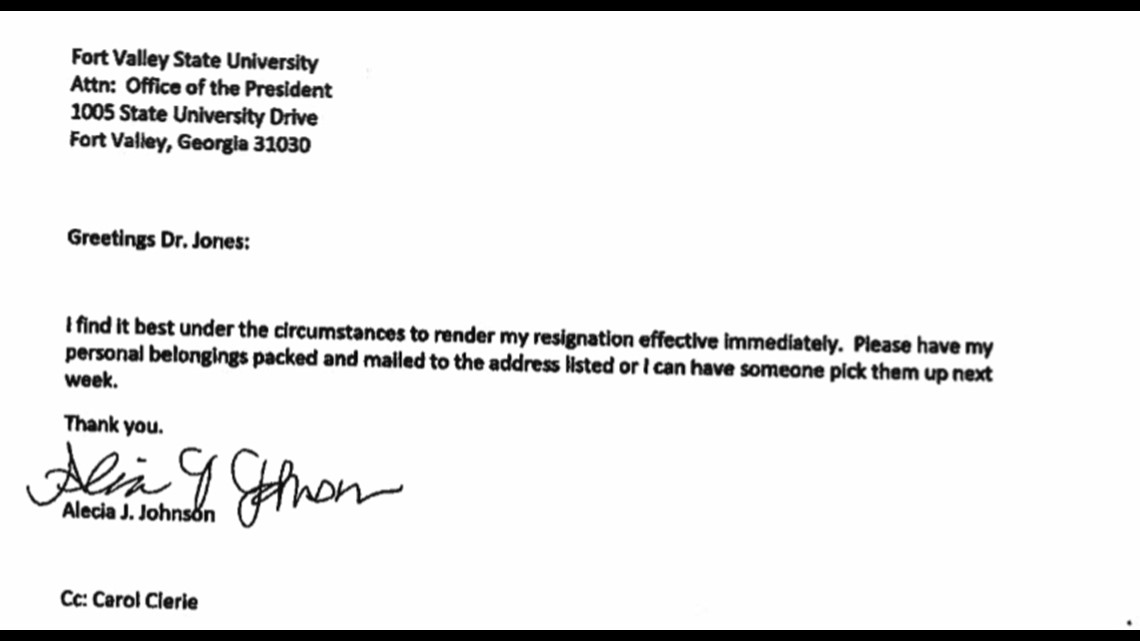 The school is under investigation by the GBI for alleged employee misconduct involving students and outside players.
GBI Special Agent J.T. Ricketson said they were requested by the Georgia Board of Regents and Attorney General's office to "look into a matter" at the university.
Ricketson said their criminal investigation began Thursday, April 12 and the scope has widened.
While he wouldn't categorize the investigation, posts on Twitter and other social media platforms pointed to a sex scandal with Fort Valley's chapter.