FORSYTH, Ga. — Reading is fundamental for learning. One Monroe County teacher is taking literature to new levels.
Mrs. Jennifer Arnold has been teaching for more than 20 years. She's spent nearly half that time at K.B. Sutton Elementary.
"The desire to start teaching was really about kids because I love kids very much and they're very entertaining to me," Mrs. Arnold said.
Akennedi Davis wrote the letter nominating Mrs. Arnold. She says Mrs. Arnold is the best teacher she's ever had.
"I am so glad to have Mrs. Arnold for my teacher this year. She makes me happy when I reach my reading goal," Akennadi said.
Arnold says she started teaching because she likes to see kids get excited about learning something new, and she's happy to know students in her classroom are inspired.
"It touches my heart. I'm excited it makes me feel good that Akennedi loves to be in our class, and she likes to learn," Mrs. Arnold said.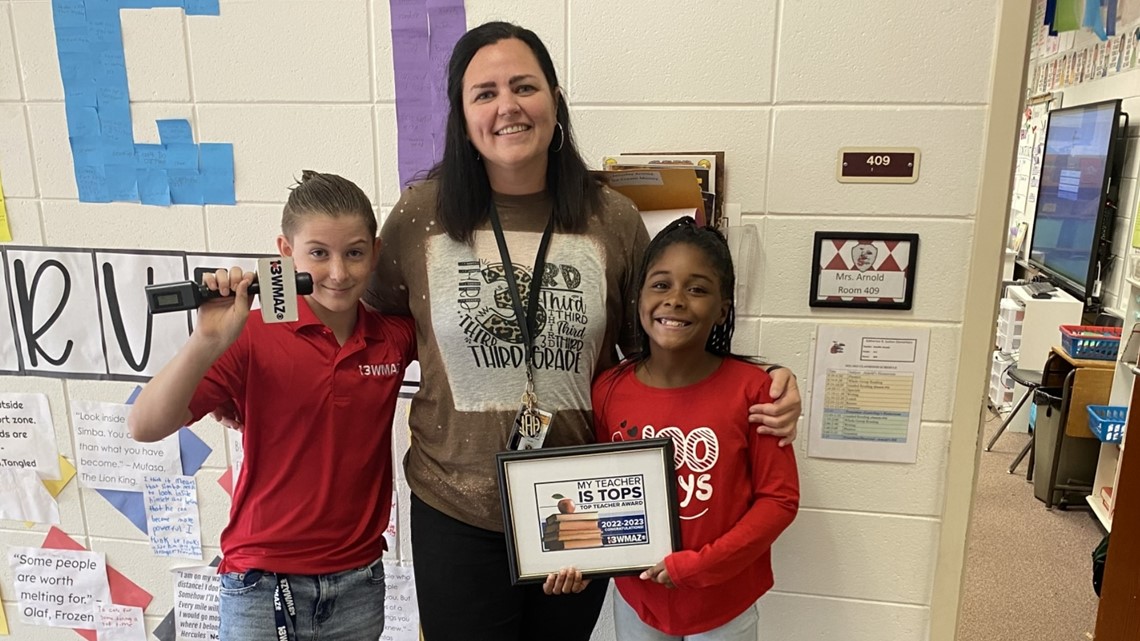 Congratulations Mrs. Arnold!
Do you have an amazing teacher? We want to honor them!
Text or email us a letter to 478-752-1309 and tell us why they are a top teacher, or you can mail a letter to:
Include your name, the teacher's name, and what school they teach at. You just might see them on 13WMAZ!