The Georgia State Patrol called the GBI to respond to the scene Wednesday afternoon, which was off of I-285 on Old National Highway just south of the Hartsfield-Jackson Atlanta International Airport.
GBI identified the man killed as 36-year-old Terrell Gas of Lithonia. Law enforcement attempted to make a traffic stop after locating him at a College Park apartment complex. However, they said Gas ran.
Georgia State Patrol said a trooper chased the suspect in the area and shots were exchanged at some point during the encounter.
During the pursuit, the GBI said Gas' vehicle went down an embankment near Old National Highway at the entrance ramp to I-85 north in Fulton County.
The suspect got out of the car with a gun, according to GBI. That's when troopers discharged their weapons, striking Gas.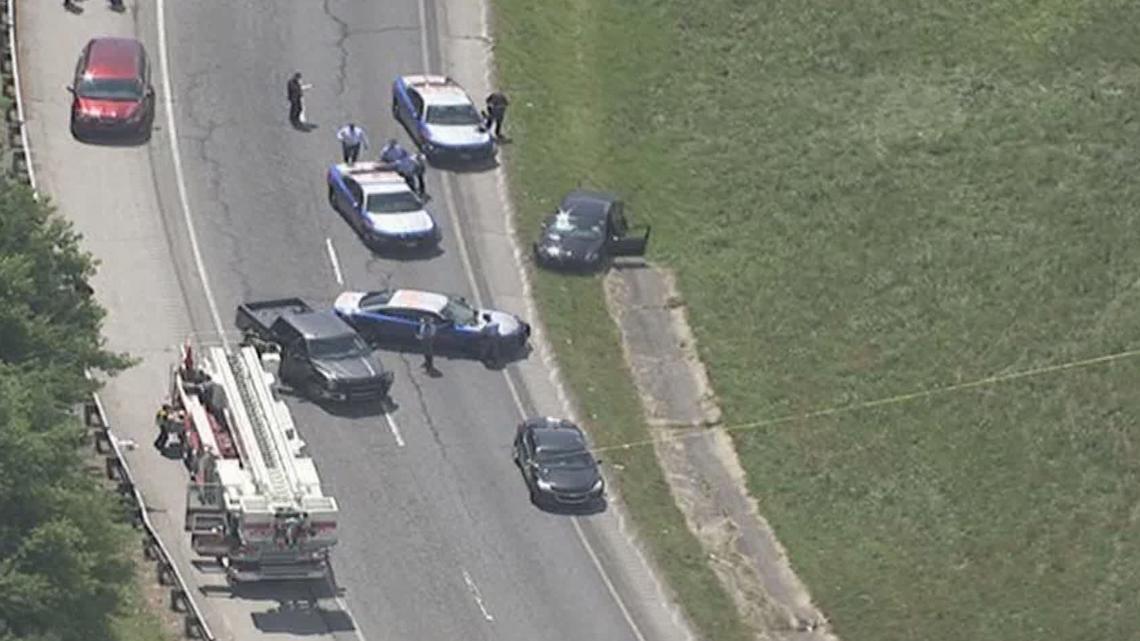 11Alive SkyTracker flew over the scene. Crime scene tape and several law enforcement officers were standing in the roadway next to their cruisers where the road was blocked off. The entrance ramp was closed as the investigation took place.
Gas was taken to the hospital where he died. One trooper suffered an injury, which was described by the GBI as non-life-threatening.
DeKalb County officers, who said they were not involved in the chase, said the suspect was wanted in connection with a deadly shooting that happened on June 8. Two women were shot and one of the victims died.
Warrants had been issued for murder and aggravated assault. DeKalb Police said victim who survived Tuesday's shooting is still in the hospital. Their investigation is also still ongoing.
Photos | GBI called to investigate police shooting by GSP