Macon — Mark and Tina Layfield have been married for 13 years, and throughout their wedded bliss, the couple has faced several challenges with their health.
"When you're this size, you just really... I didn't realize I was bigger than my co-workers," said Tina Layfield.
After years of struggle, the couple finally decided change was exactly what they needed.
"My father and four of his brothers all weighed over 300 pounds. One weighed 450 pounds and one was almost 600 pounds. I had to do something," explained Mark. "I was on the road to becoming my father and like his brothers. I felt like there was no real hope."
Knowing Mark's family history, the couple began researching their options. Weight loss surgery was at the top of their list.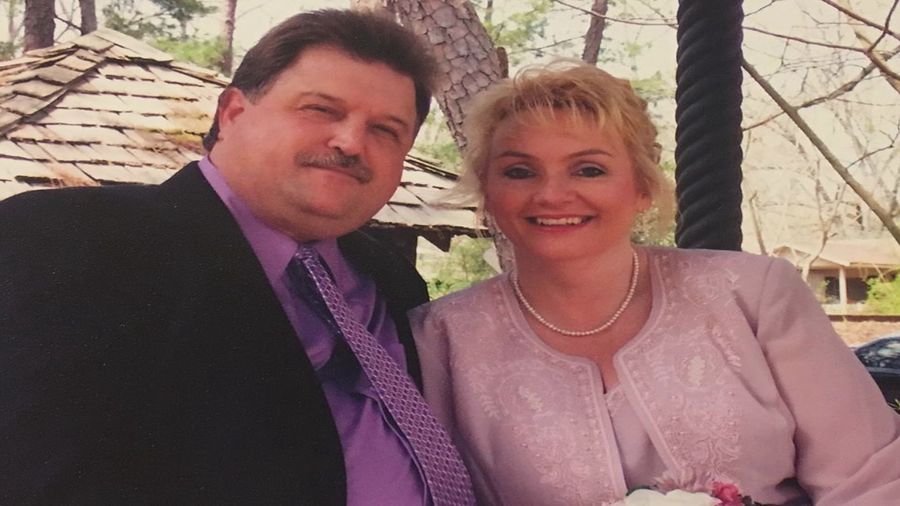 Tina started doing extensive research, looking at the most common bariatric procedures. She says she explored the options of gastric bypass, the duodenal switch, the sleeve gastrectomy, and the adjustable gastric band, also known as the lap band procedure.
In 2012, the husband-wife team both decided the lap band surgery was the best option for them. Planning strategically, Mark was the first to have the surgery.
"When we got to talking about it, we said we really could save money if he went first," said Tina. "If he lost the weight and would start to get off of his diabetes and some of his other medications."
Tina joined him on the fitness journey almost a year later.
Now, six years later, Mark has maintained a 65-pound weight loss, which encouraged his wife to shed more than 100 pounds. The couple's new lifestyle has introduced them to adventures they couldn't experience before.
During the 2017 Georgia National Fair, Tina rode every ride she could fit in — which was every one. She said the only thing that slowed her down was her equilibrium. Some of their big joys include walking to the trail along the Ocmulgee National Monument.
"We climbed to the top of the Indian Mounds, that's just a huge accomplishment for us," Tina said with a smile. "We get up to the top and felt like Rocky. We had just done something."
The couple says they love being active now. Spending time with their grandchildren and kayaking are now top the list for favorite activities.
"Getting on a kayak before when I was heavy -- no, it just wasn't going to happen. You can't balance yourself on there."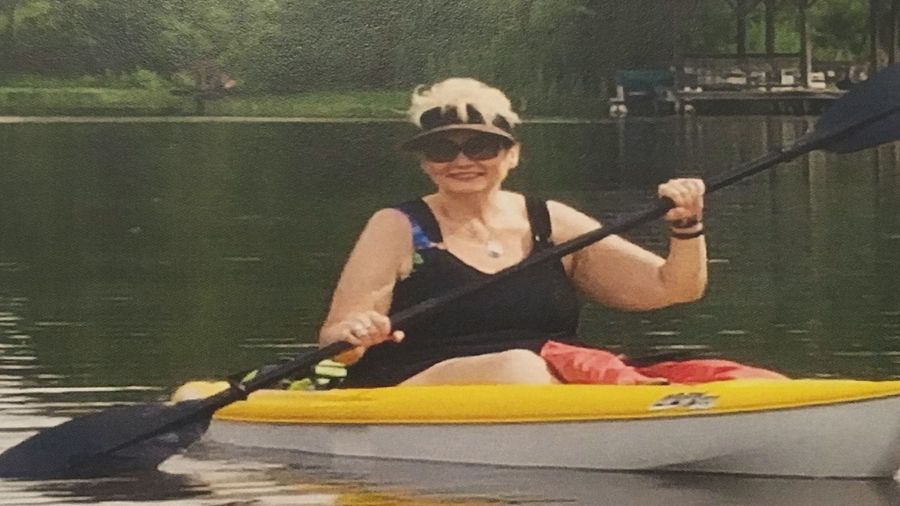 With her lap band in place, Tina lost nearly 110 pounds.
"I lost a whole person," said Tina. "Some of the people will think people like me took the easy way out, but I'm here to tell you -- you better think hard before getting any kind of surgery"
Tina knows the obstacles firsthand, her road to healthy living was a bit bumpy. After a big weight loss, she had to have her gallbladder removed and later discovered complications with her lap band.
"My band had slipped, which is extremely rare, but if you don't do exactly what they tell you to do, which I didn't, that's how you get a slip."
After finding the slip, doctors removed Tina's band. Tina says although she lost her band, she's now focusing what she's gained.
"At 325 pounds, you're not living your life. You're not doing what you should be doing. It was painful, but until you lose a good bit of that, you don't know what you're missing."
Combined, the Layfields have lost nearly 200 pounds and Tina says she still has a personal goal she's aiming for. Their best advice is for anyone considering weight loss surgery to do extensive research, weigh all the options, and make sure the path chosen is the best for your situation.