These days, Heavenly White spends a lot of time in awe of her recent victories over obesity. The 39-year-old mother of one has dropped from a size 36 all the way down to a size 8.
It's been a lifelong challenge for Heavenly, trying to balance nutrition and fitness. She says her current journey of serious commitment started only 4 years ago.
"I was sitting back looking at how my family suffers from high blood pressure and diabetes," says White. "I just want to be a healthy mom for my son."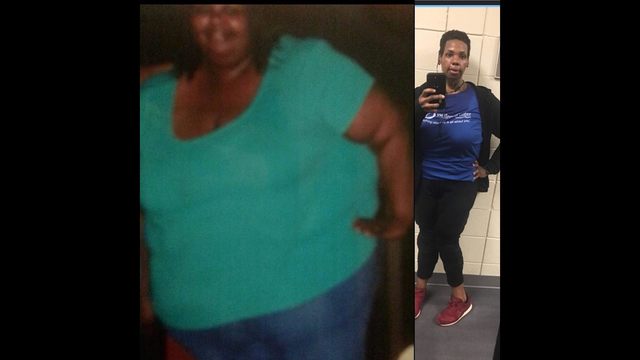 Tipping the scale at nearly 500 pounds, Heavenly went to work, walking every morning before sunup while changing eating habits. Her dedication led to a drop of nearly 200 pounds on her own before considering weight loss surgery.
RELATED: Surgeon: Success after bariatric surgery is a process
She chose the sleeve procedure where doctors surgically reduce your stomach to the size of a banana. Since then, she's lost more than 100 pounds, an overall weight loss of 318 pounds, bringing her closer to her goal weight of 160.
PHOTOS: Macon woman loses 300 pounds for better health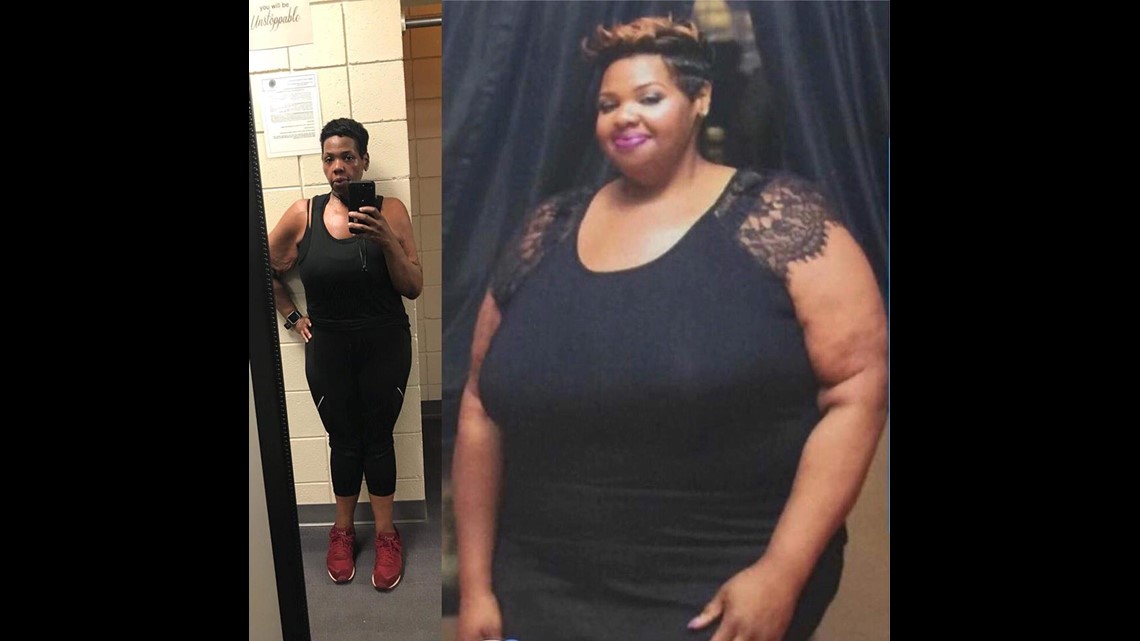 With the newfound weight loss, Heavenly has few complaints but does say it takes time to adjust to your new normal.
"After the surgery there are some gas pains," explains White. "And some constipation, but for the most part, it was a good move for me."
READ ALSO: Amped Up | ' I felt like there was no real hope:' Surgery helps couple win weight loss battle
And with lighter days ahead, Heavenly plans to live out her future without ever looking back.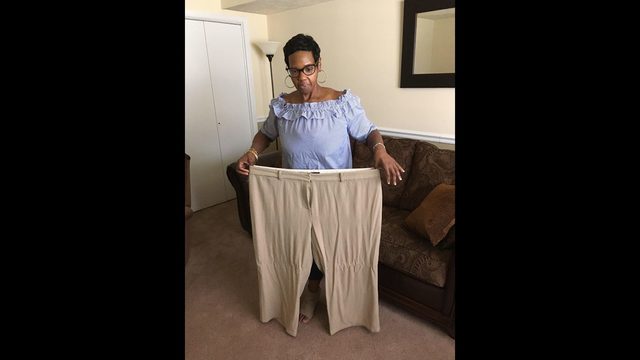 "I've never been this small, ever. Last time I went to an amusement park, I think it was Six Flags, and I do want to return to Six Flags because I'm sure I can fit on the rides now," says White. "I feel like, 'Wow, from a size 36 to a size 8,' I'm like, 'Look at God!'"