TAMPA, Fla. — For anyone who is planning on taking a beach trip, you might want to be cautious of the water if you see any seaweed on shore – some might contain flesh-eating bacteria.
The clumps of brown seaweed, also called sargassum, are part of a massive bloom collecting in the Caribbean Sea spanning nearly 5,000 miles.
Newsweek reports a study from Florida Atlantic University found that the sargassum and floating plastic inside can become filled with species of Vibrio bacteria – creating a "perfect pathogen storm."
The report explains the sargassum seaweed found on beaches is home to high levels of the Vibrio bacteria.
"The bacteria can readily cling to the surface of marine plastic debris, which accumulates in large volumes within the mass of seaweed," the media outlet explains.
When a wound comes into contact with raw or undercooked seafood, its juices, its dropping or with saltwater or brackish water.
And among the bacteria, one species called Vibrio vulnificus can cause life-threatening wound infections.
"Many people with Vibrio vulnificus infection require intensive care or limb amputations, and about 1 in 5 people with this infection die, sometimes within a day or two of becoming ill," leaders from the CDC explain online. "Some Vibrio vulnificus infections lead to necrotizing fasciitis, a severe infection in which the flesh around an open wound dies.
"Some media reports call this kind of infection 'flesh-eating bacteria,' even though necrotizing fasciitis can be caused by more than one type of bacteria."
With all of this in mind, people might be wondering where exactly in Florida should they be cautious. As of late May, the seaweed seems to majorly impact beaches along the east coast.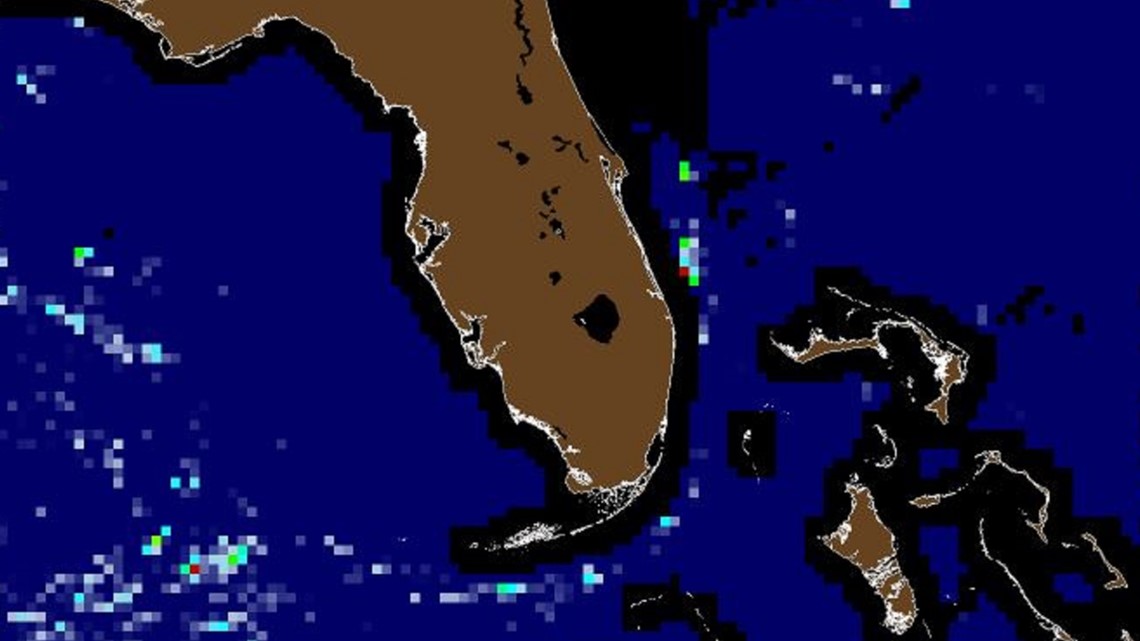 According to a marine map from the University of South Florida, sargassum seaweed has been detected in the area of Vero Beach, Fort Pierce, Port St. Lucie, Stuart, Jupiter and almost to West Palm Beach.
The map even shows the seaweed traveling down the east coast more and round out in the area of Key Largo and Key West.
WPEC reports as the month of June comes, the seaweed is set to cover more of the West Palm Beach area.
According to researcher Tracy Mincer, the reason this area is seeing more seaweed is because of fertilizer.
"When it rains, nutrients from fertilizers used for agriculture travel in runoff water that ends up in rivers, and ultimately in the ocean," the media outlet explains.
Those nutrients feed the seaweed blooms which ultimately helps them grow.
Annual summer fertilizer bans go into effect for Pinellas, Hillsborough, Sarasota and Manatee counties on Thursday, June 1, and run through Saturday, Sept. 30.
Increased rainfall during the summer months can cause nutrients from lawn fertilizers to wash into nearby bodies of water, causing issues like algae blooms, red tide and fish kills.
So, in an effort to protect the local environment, county leaders ask everyone to refrain from using fertilizer on their lawns for the next few months.
10 Tampa Bay's Jordan Highsmith and Andrea Chu contributed to this report.