5 years after son died by apparent suicide, Georgia father wants case reopened for murder investigation
Investigators are waiting for a hand-written analysis to determine if Charles Logan Willis Jr. died by suicide.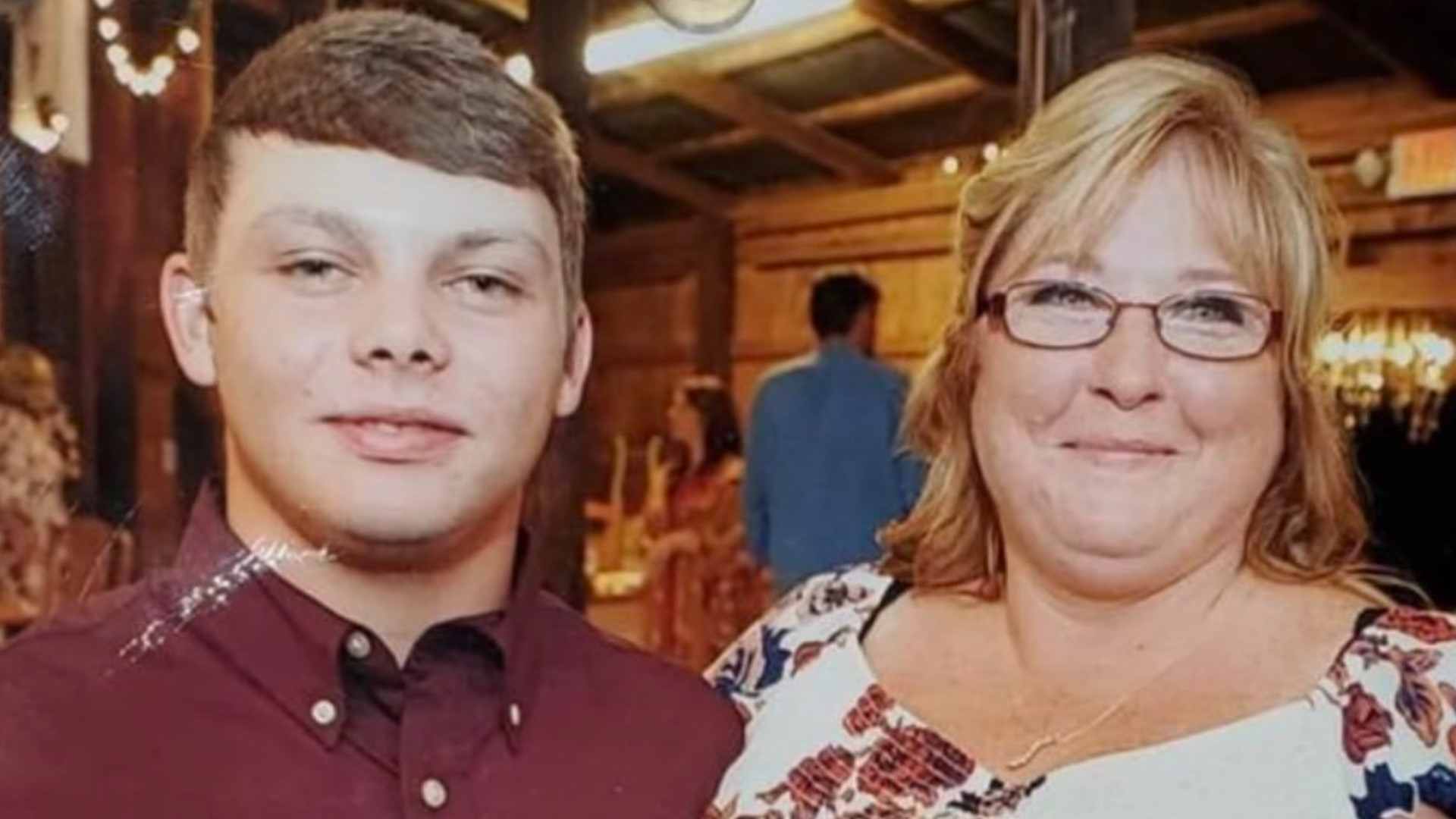 Editor's note: The following story outlines details of suicide and contains materials that may not be suitable for all viewers, Discretion is advised. The person who found Logan is not being named, as he has not been arrested, convicted or deemed an official suspect in this case. If you or someone you know is struggling with thoughts of suicide, help is available. Call the National Suicide Prevention Line at 1-800-273-855.
It's a question investigators with Haralson County Sheriff's Office are trying to answer about what happened to Charles Logan Willis Jr. five years ago.
Charles, who went by Logan, was discovered on the back porch of his home in Bremen, Georgia, in the early hours of Sept. 13, 2018.
Originally, Haralson County deputies and the county coroner ruled his death suicide by hanging. However, Willis Jr.'s father, Charles Logan Willis Sr., and his Albany-based private investigator, Lee Wilson, believe there's more to the story.
Local law enforcement are now taking another look at the case, and it all comes down to a single piece of evidence: a suicide note.
"There were a lot of changes that took place in Logan's life"
:
Logan and his sister Destin had a close bond throughout their lives, despite both weathering constant change and uncertainty during childhood.
"We jumped house to house as children," she said. "We were never in a steady school. Never in a steady home."
Even in these circumstances, Destin told 11Alive, Logan remained a good brother and friend to everyone who cared about him.
"He never was a bad person, like he worked every day," she said. "He tried to take care of everybody, and he was a good brother and uncle."
In the months leading up to his death, Logan carried the weight of the world on his shoulders, according to Destin.
She said he dealt with depression and resorted to drinking rather than medical care. Haralson County Sheriff Office's investigator Jason Bowman said other factors were at play too.
"There were a lot of changes that took place in Logan's life that caused him a lot of distraughtness," Bowman told 11Alive.
At the time, Logan took on the bulk of financial responsibility for himself, his girlfriend, and her children from a prior relationship. His girlfriend was also expecting another child. Logan thought he was the father, but it turned out that was not the case, according to his family.
11Alive asked Destin if this news could have prompted Logan to take his own life.
"Yes. Most definitely," she said.
Meanwhile, Logan's father, Charles, is not convinced.
"He stayed with her all the way up there till she was fixing to have that baby," he told 11Alive. "She had it three weeks after, and he supposedly hung himself," adding, "He said if he got the DNA test back and it wasn't his, he was leaving."
"Nothing stood out of the ordinary to us"
: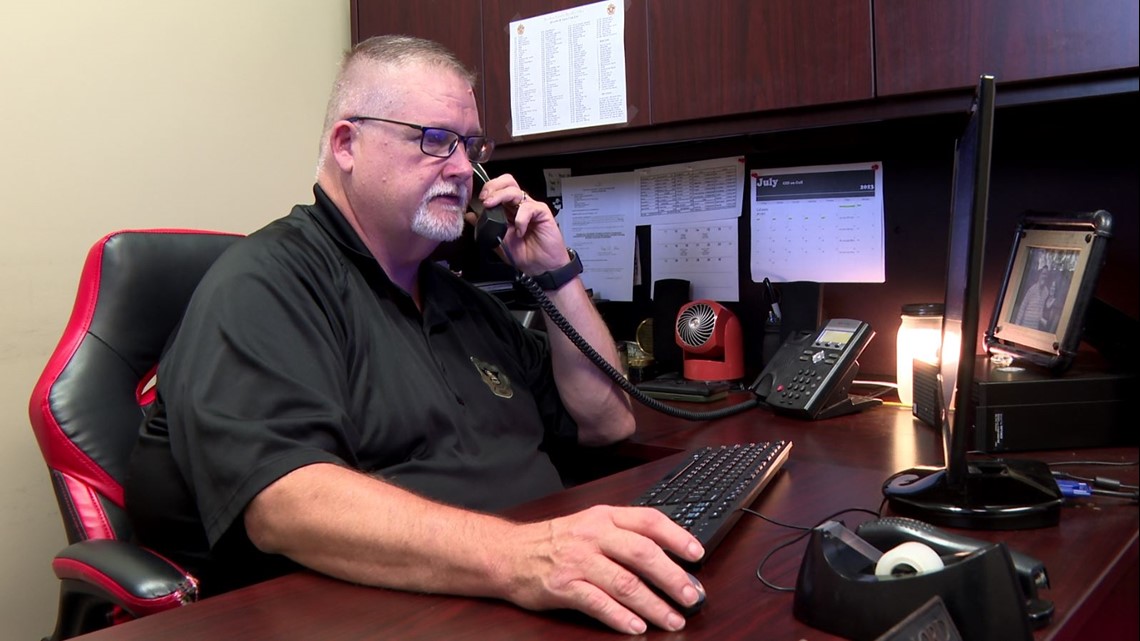 Investigator Bowman was one of the first to respond to Logan's trailer the morning after he died.
Upon arrival, crews discovered Logan behind the porch bannister of his home. A cell phone was left on the railing, along with an ultrasound photo of the expected child and the alleged suicide note written on the back of it.
"Nothing stood out of the ordinary to us," Bowman recalled. "Throughout the investigation, everything appeared to be on the troubles he had in life at that point and everything leading up to it. And the scene itself just appeared to be a suicide in general," he added.
The Haralson County Sheriff's Office incident report, along with the coroner's examination, listed Logan's death as suicide by hanging. They also found trace amounts of alcohol and methamphetamine in his system.
11Alive attempted to interview the coroner's office about their post-mortem findings, but they declined to comment.
Private investigator Lee Wilson has been looking into Logan's death since 2020. He found concerning factors about the scene, including how Logan was able to write the suicide note without any power.
"For him to write that note on the back gate that night without any power, he'd have to hold his cell phone as a flashlight, hold that slippery piece of paper on that deck, and write at the same time, then prepare to hang himself," Wilson told 11Alive.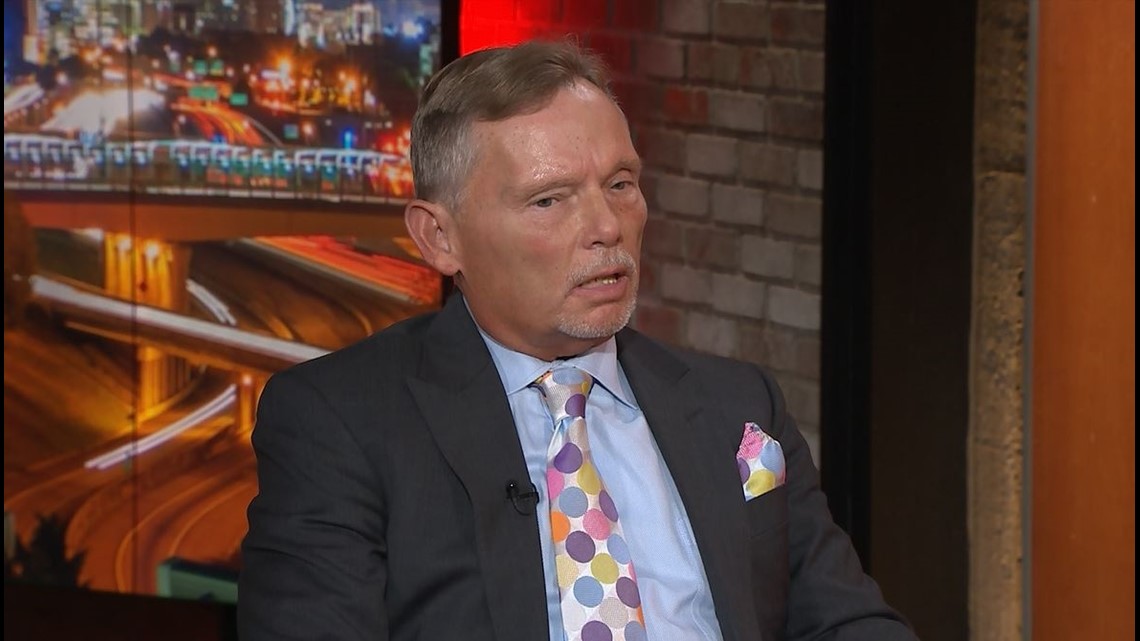 Both Logan's sister and father confirmed his trailer did not have power the night of his death.
"I sat up many nights, me and my wife. I even took responsibility myself, you know because his power was out. You know I was thinking maybe it was rough on him. You know? Maybe I was rough on him or something," Charles said. "But I couldn't find a peace in my heart, you know, remorse. It wasn't right."
This feeling prompted Logan's dad to get Wilson involved to look further into how his son died. Wilson said his investigation uncovered other red flags that don't support Logan's death was a suicide.
Some of those red flags, Wilson said, include details on the way he died, the material used, the possibility of him being pulled up by his neck on the porch from behind, the way his feet appeared by the bucket outside, the lack of debris on the bucket, a half-eaten sandwich left on the counter of his home, an old check stub on the bed, and more.
"(The markings) covered an area below his shoulders about midway down his back, which was consistent with on the deck, if somebody went out wenching him up," Wilson said.
Bowman said the office's investigation determined the wounds were there prior to Logan's death.
"I think it just, unfortunately, turned into the perfect storm for something like that to happen with someone that's in a weak moment," Bowman said.
Logan's father told 11Alive he doesn't believe all of the evidence has been considered.
"They're saying that he might have ate him a sandwich and then (he died by suicide)," Charles said. "So I'm like, why would you make two sandwiches, eat one and go out and hang yourself?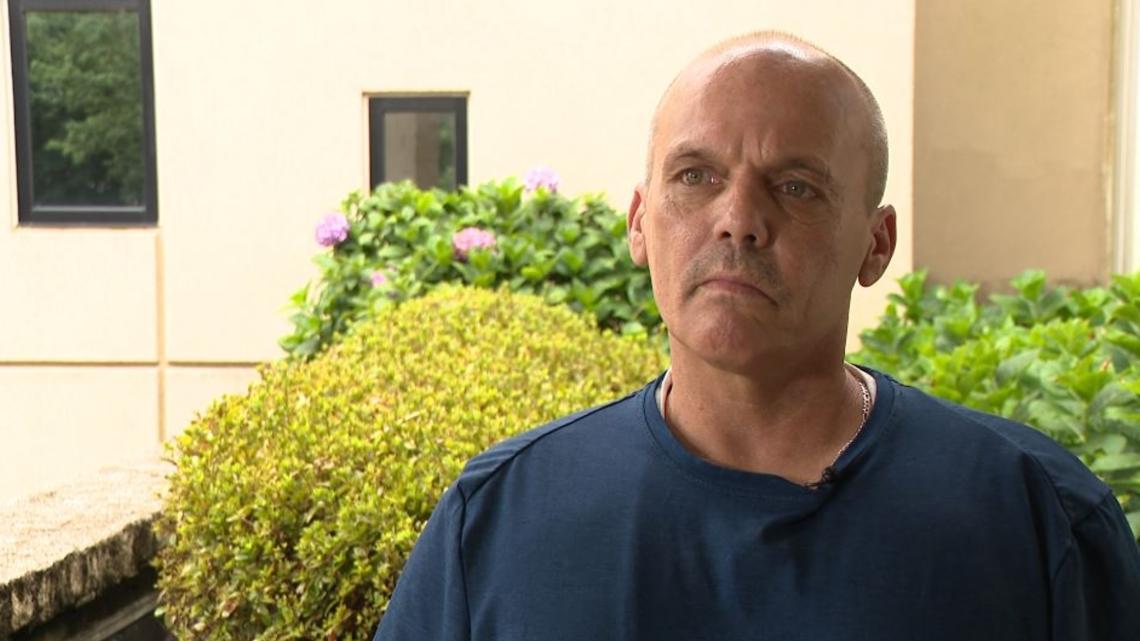 "And you're sure he's gone?
:
For most of his life, Logan spent his time connected with his sister Destin and his biological mother.
Their father Charles, according to his sister, was in and out of their lives and just recently reconnected with Logan before he died.
"Two weeks prior to my brother's death, he comes back into his life and now all of a sudden he's father of the year and wants to be concerned, but yet still doesn't have anything to do with me," she said.
Charles admitted he wasn't always involved in Logan's life, but said they had already started repairing their relationship.
Bowman told 11Alive that others had noticed changes in Logan's behavior prior to his alleged suicide.
"From some of his coworkers and friends had said they had seen changes in his behavior, where they thought he had been using drugs," he said. "And, you know, those concerns have been brought forward. But as far as him actually harming himself, those had not been brought forward to anyone."
A year or two before Logan died, he had gotten into a wreck, according to his sister Destin. At that point he made threats and mentioned suicide, but later promised her wouldn't do it.
He did, however, continue dealing with depression and self-medicating. She said the pressure of life eventually became overwhelming for him.
"I think he sat there and thought about it really hard before he did it, because he had also found out that same day that his girlfriend slept with someone else," Destin said of the day Logan died.
In his early teen years, Logan elected to have a friend's parents take guardianship over him. He would end up working with this friend at their family's company.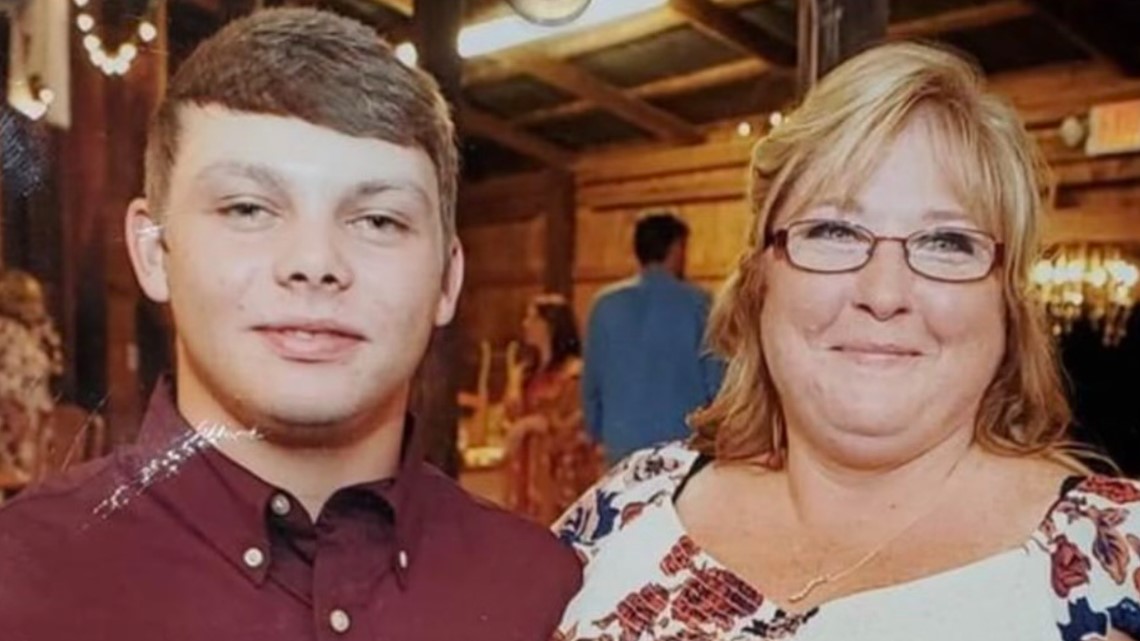 Logan's guardianship with that family was reversed before his 18th birthday, according to Destin.
"(It happened) right before his 18th birthday and she signed it back over to my mom, because he went to go live with my mom, because he could drink and party and stuff," she said.
Prior to crews arriving on scene at Logan's home, Haralson County received multiple 911 calls from members of the family who previously had guardianship over him.
Throughout the 911 calls, they can be heard referring to Logan as both their son and brother.
Logan's father Charles told 11Alive he was not aware of the family having guardianship over his son prior to his death, but knew he had a close relationship with them.
"I found out about that during all this investigation," he said
Private investigator Wilson said, however, they were not the ones who originally discovered Logan's body on his back porch.
It was Logan's friend and their co-worker who originally found his body, according to law enforcement reports.
Wilson claims the 911 calls were made at least 30 minutes after Logan was found.
"He was just so distraught and upset over the finding of Logan that he said he didn't know what to do," Bowman told 11Alive when we asked why the friend called his relatives instead of 911 first.
This is another red flag that Logan's father and his private investigator hope to bring to light.
Other documentation provided to 11Alive by Wilson shows the family friend who had found Logan in the morning hours of Sept. 13, had also been at his house the night before he died.
"He had tried to contact Logan that night to come skin a deer that he had hit with his truck," Bowman told 11Alive. "He went to the residence, kind of put the deer on the porch as a gag, or a joke more than anything. And then from his statements later, once everything occurred, he removed the deer, because he was afraid that his dad would be upset with him."
"Is that something every normal person may do? Probably not," Bowman continued.
Logan's father believes a conflict may have taken place between Logan and the friend, rather than him leaving the deer on the front porch.
"He might have freaked out and things got out of control. But the more I thought about it and more him being a friend of Logan the way he said he did -- instead of picking up the phone and calling 911, he did what he did," Charles told 11Alive.
Destin recounted what the family friend stated in his statement to investigators about the incident.
"They hit a deer and he called my brother. My brother didn't answer, so he just went over there," she said. "He knocked on the door. My brother didn't come to the door, so he put the deer (at the) front of the door, just as like a joke, because that's just how they are and he left."
"My brother needs to rest"
: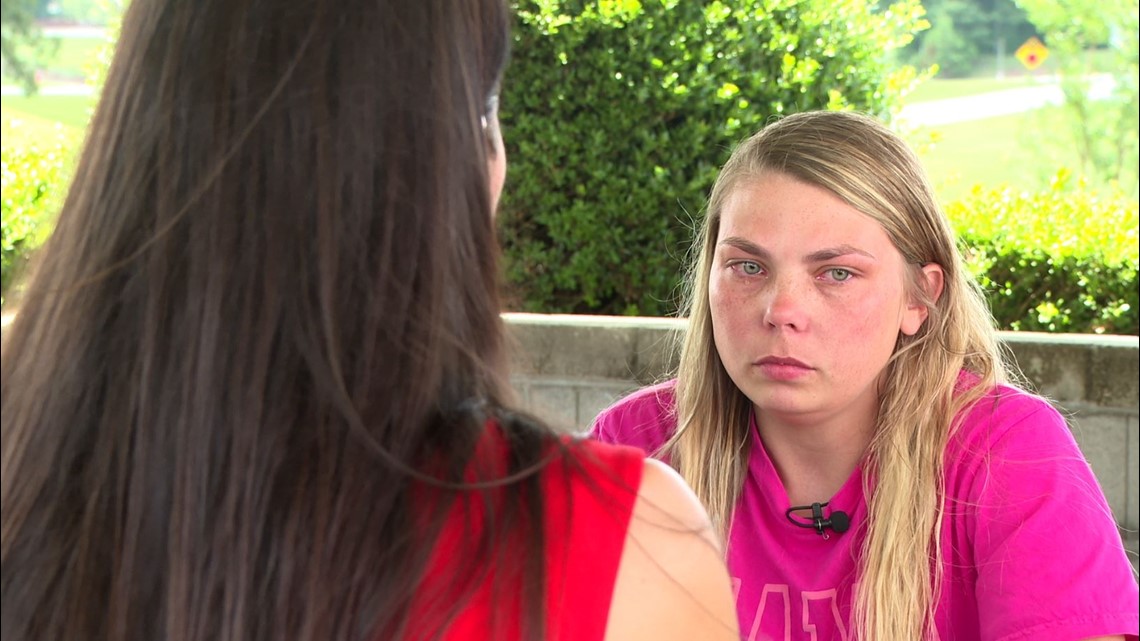 After Logan died, his case was ruled a suicide death and closed.
It was only when his father and private investigator Wilson presented evidence factors and asked Haralson County Sheriff's Office to re-examine, that they began looking it again.
The sheriff's office told 11Alive it could be a matter of weeks before the results from the handwriting analysis on the suicide note are returned.
"If an expert is able to find that handwriting is not consistent with Logan's, we would definitely return back to the investigation," Bowman said during his interview.
Shortly after Logan died in 2018, his sister Destin married his friend who originally found his body on the back porch. She said it was time to let her brother rest.
"It's affecting us mentally and physically, really. And I just don't understand why he pushes this," she said, referencing her father's fight to prove Logan did not die by suicide.
"It's been five years and the poor boy was going through so much as it is and he still can't rest," she added.
Charles and Wilson say, however, they're not willing to let it rest.
"I try to live by the rule that everybody counts or nobody counts," the private investigator told 11Alive during his interview.
"He had his dignity. He needs his truth," Charles said.