DOUGLASVILLE, Ga. — The GBI has opened an investigation into allegations that Douglas County employees improperly used county-owned purchasing cards, the state agency confirmed to 11Alive.
The investigation comes after two county entities separately requested that the state agency get involved, said GBI spokesperson Nelly Miles.
The Douglas County Sheriff's Office requested that the GBI conduct a criminal investigation on May 18. Douglas County Superior Court Chief Judge William McClain also requested that the state agency investigate allegations of purchasing card misuse in a May 25 letter, Miles said.
"The GBI criminal investigation is just beginning," she said in a statement. "GBI has no timeframe on completion of the criminal investigation."
The GBI investigation is separate from the ongoing internal audit and purchasing card suspension in Douglas County. The program, started in 2021, allows managers, senior employees, and elected officials to make county-related purchases within certain budget limits. The cards aren't to be used for personal items.
Cards for all county government employees, managers, administrators, and county commissioners have been temporarily suspended since May 1.
The county said in an April news release that the suspension was supposed to last 100 days, but the GBI investigation will likely extend the timeline. The pause allows the county to audit more recent purchases as questions about policy violations emerged earlier this year.
The Douglas County Sheriff's Office began reviewing purchases of county employees and purchasing card holders in late April before transferring the case to the GBI.
Purchasing records obtained by 11Alive in April show multiple county employees spent more than $100 at restaurants on several occasions between January and March 2023. It's unclear if those purchases were legitimate.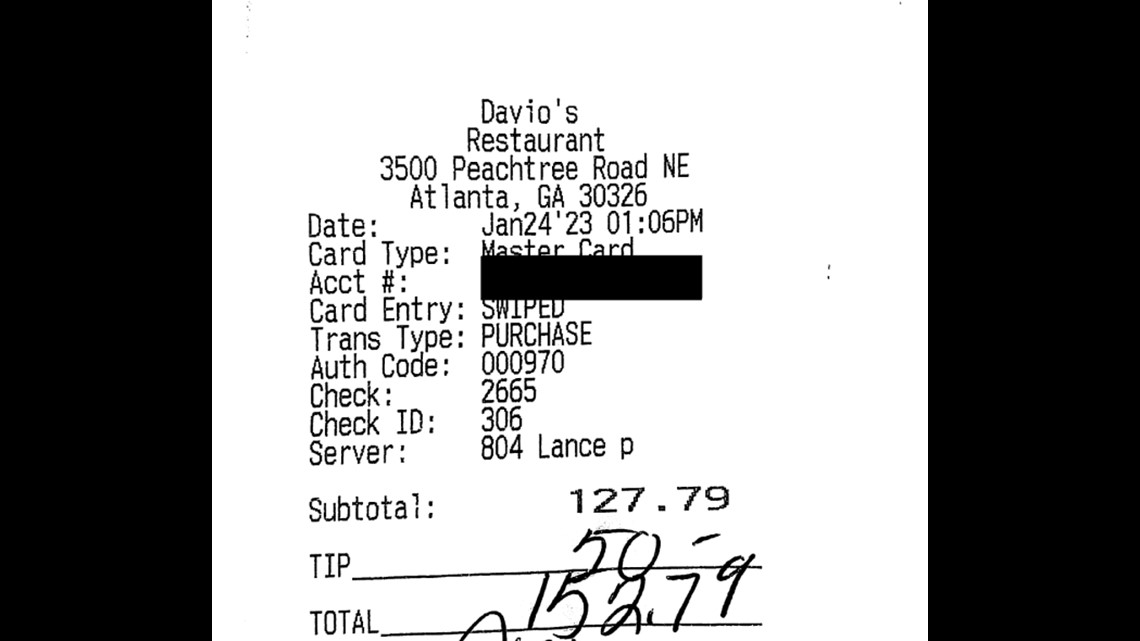 Former county fire chief Roderick Jolivette used his county card to spend more than $100 on flowers between January and February, including a $48 purchase on Valentine's Day.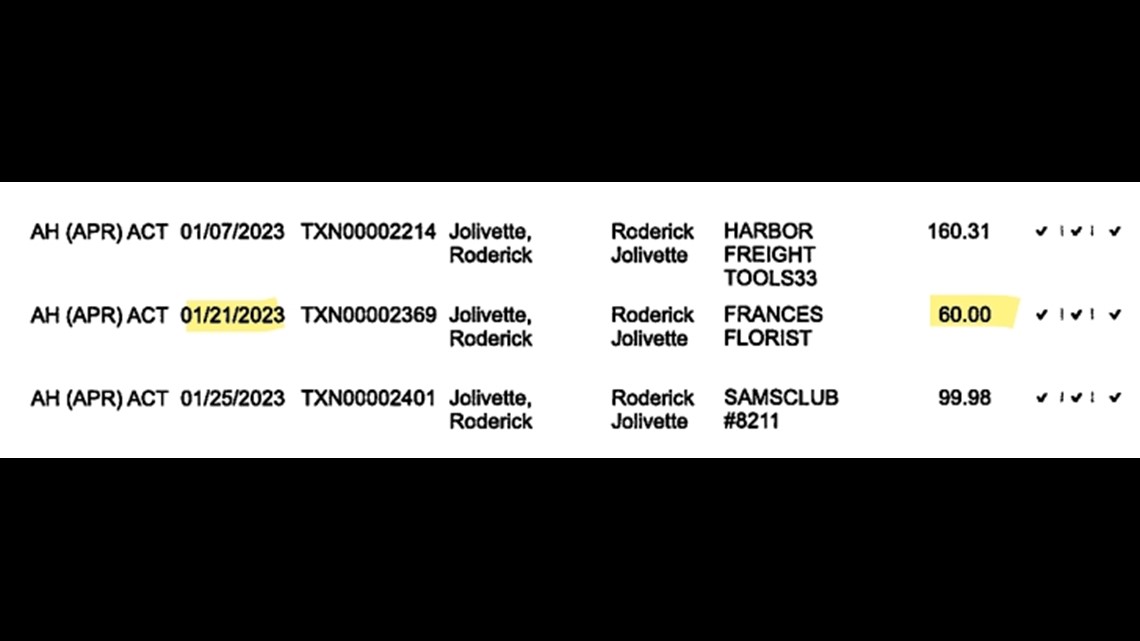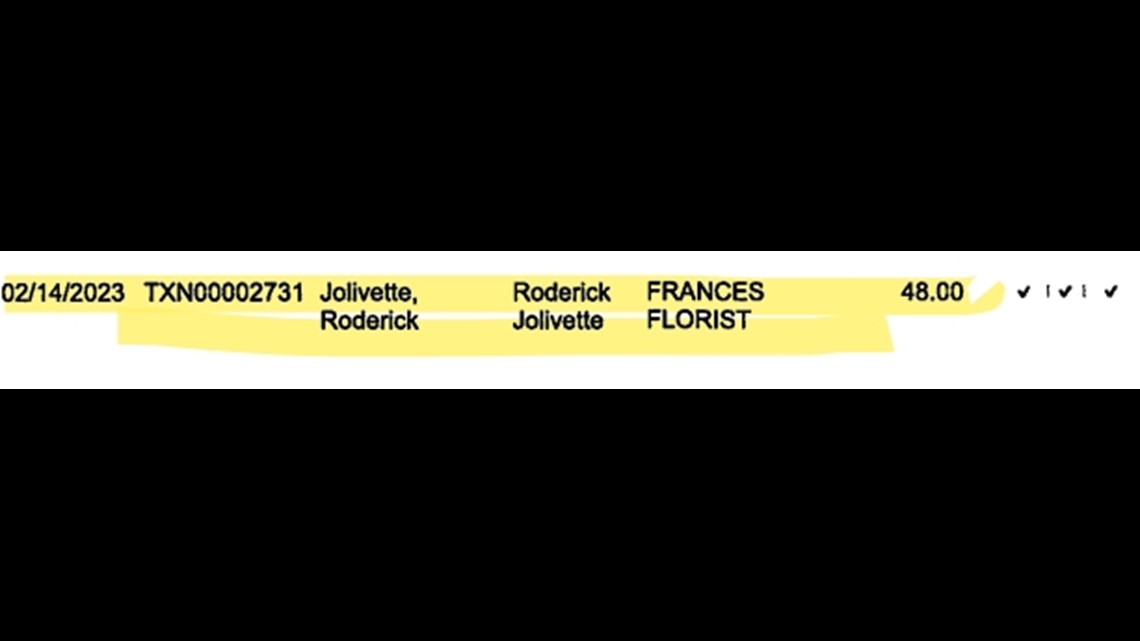 In an interview with 11Alive, Douglas County Sheriff Tim Pounds said the purchasing card case file he turned over to the GBI was "large."
Pounds provided few details and declined to answer most questions about the case. However, he did say he expected an indictment — or possibly multiple indictments — from the investigation.
Pounds declined to say which current or former employees could be at risk of criminal prosecution.
"I'll tell you one thing," Pounds added. "The citizens going to be satisfied ... when this investigation is over."
Douglas County's administration oversees purchasing card usage for the county commission and the county's 1,200-person workforce. It has no authority over purchasing card usage by the sheriff, the tax commissioner, the county's judges, and other constitutional officers.
As a result of alleged misuse, the county's finance and procurement departments implemented a new software and financial management system that allows for 24-hour monitoring and documentation of purchasing card transactions.
The GBI's investigation of alleged purchasing card misuse is the latest of Douglas County's woes this year.
Two county commissioners and Douglas County's tax commissioner were indicted in an alleged bid-rigging scheme in February
Gov. Brian Kemp suspended county commissioners Romona Jackson Jones and Henry Mitchell III in April pending the outcome of the case. Kemp appointed former Douglas County Sheriff Phil D. Miller and former U.S. Naval Academy football player Ricky Dobbs as interim commissioners in late May.
Jolivette, the county's former fire chief, was fired in April for failing to properly investigate claims regarding fireman Daymetrie Williams' criminal background.
Authorities in Madison County, Alabama, issued a warrant for Williams' arrest in January after he failed to appear in court for a 2019 charge of felony theft by deception. 11Alive reported on Williams' criminal background in February.