Devotion could not save him
PAULDING COUNTY, Ga. – Regan Wheeler, who built his life around faith, came face to face with evil in his own driveway the day he died.
The 54-year-old volunteer prison chaplain was gunned down in broad daylight just outside his Dallas, Ga., home on Oct. 13, 2005, after he interrupted, what investigators believe was, a burglary in progress.
While the Georgia Bureau of Investigation and the Paulding County Sheriff's Office have never stopped looking for the culprit of, 13 years later, they are left with few clues.
What happened that day more than a decade ago, just before Halloween, remains a mystery to investigators and his still-grieving family.
"It wasn't supposed to end that way," said his still-distraught widow, Paula Wheeler. "You're supposed to grow old together and live happily ever after. I guess our happily ever after will come in heaven."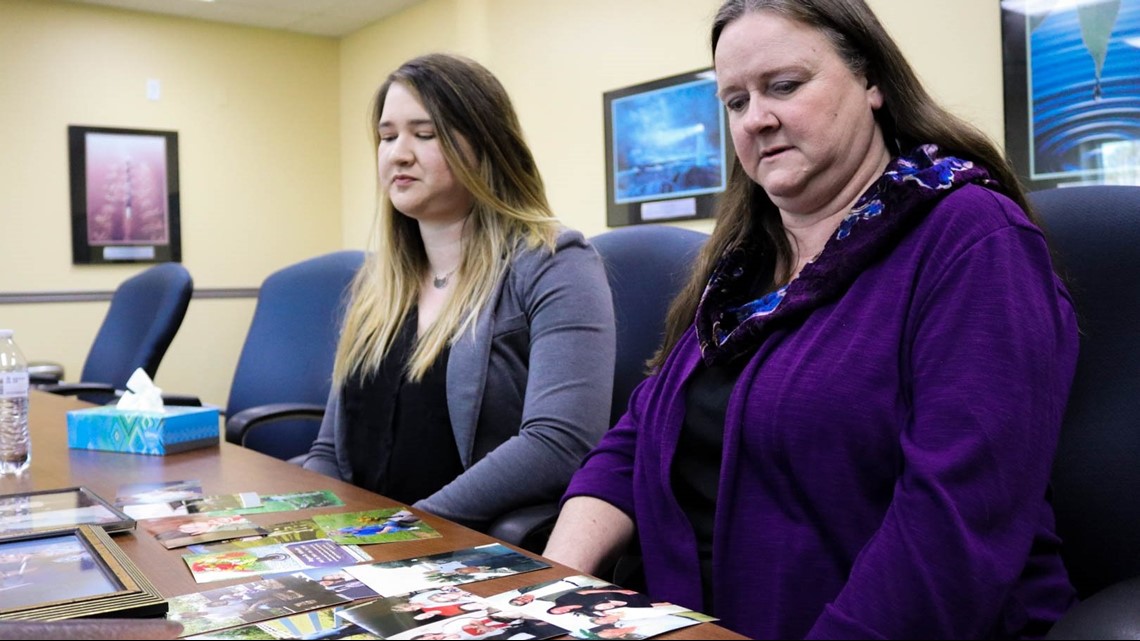 Murder meets man of faith
Nervous with anticipation and anxiously awaiting the inevitable questions about Regan to begin for this interview, the mother-daughter duo's eyes well up as they shuffle through framed memories. The stroll down memory lane evokes smiles, some hushed laughter and a few tear drops.
Paula, now-58, has brought boxes filled with stacks of cards, bound by satin ribbons, offering condolences, and at least a dozen worn, leather-bound, well-read Bibles.
She cherishes those reminders of his devotion. She opens one and flips through the thin, weathered pages and reads his tiny, but neatly-written, notes in the margins aloud.
She pulls out more snapshots from one of the boxes and scatters them across the Paulding County Sheriff's Office's conference room table, in no particular order.
It's one of the few places, now, where they still feel safe, as they begin their heartbreaking journey back in time to the night they lost the man who always made them feel safe.
Oct. 13, 2005 is seared into Paula and Rachael Wheeler's minds—every vivid, gut-wrenching detail leading up to the moments when they found the husband, father and man of God lifeless in their driveway.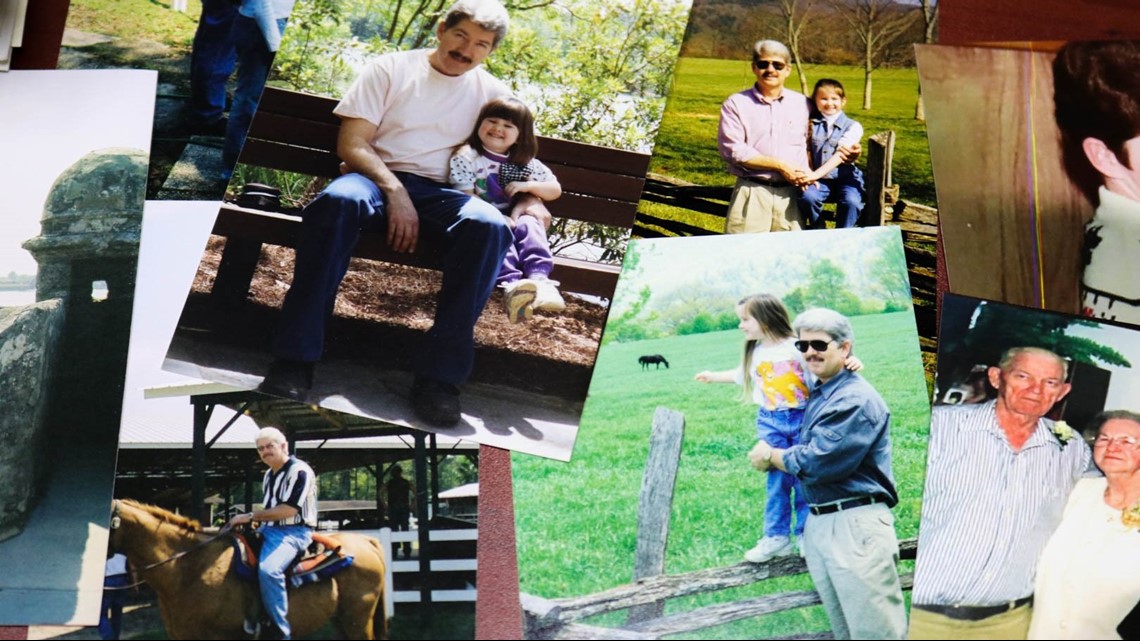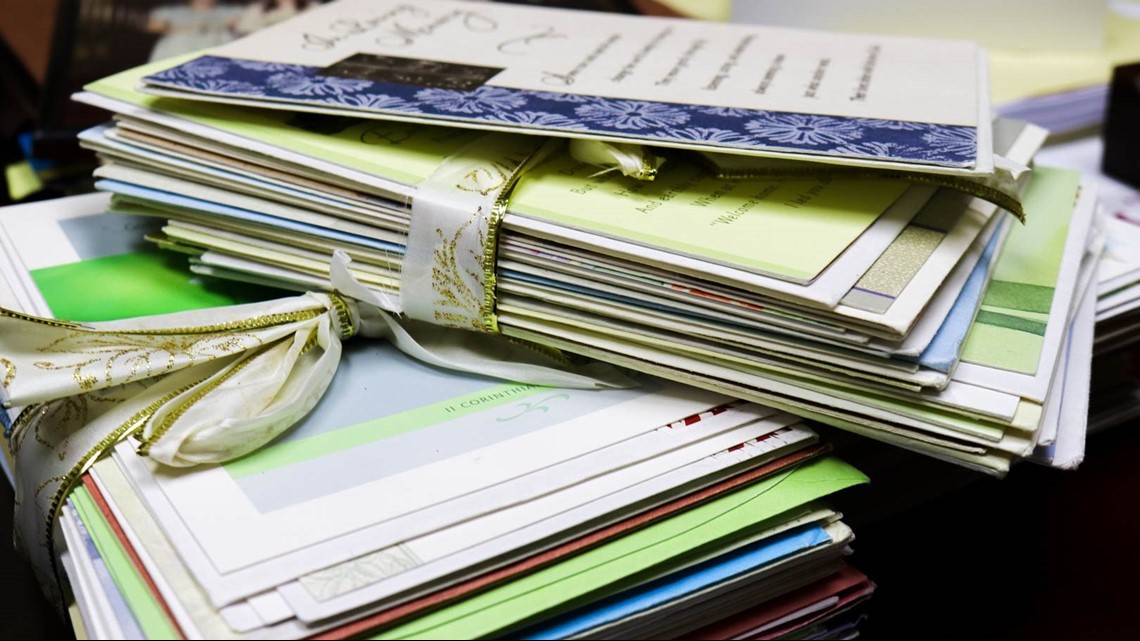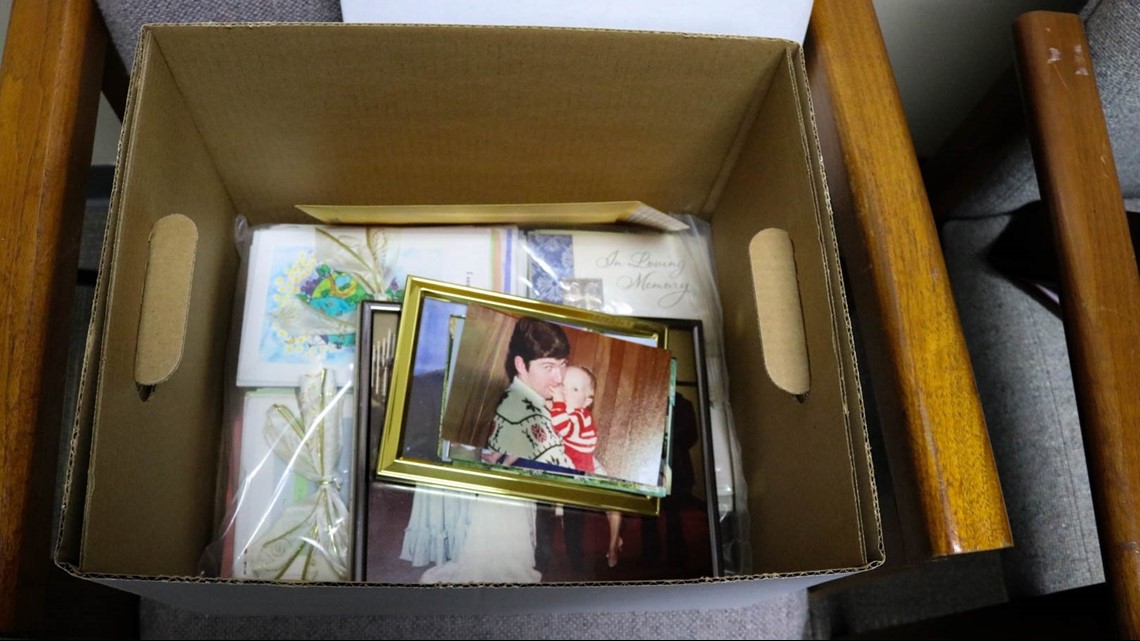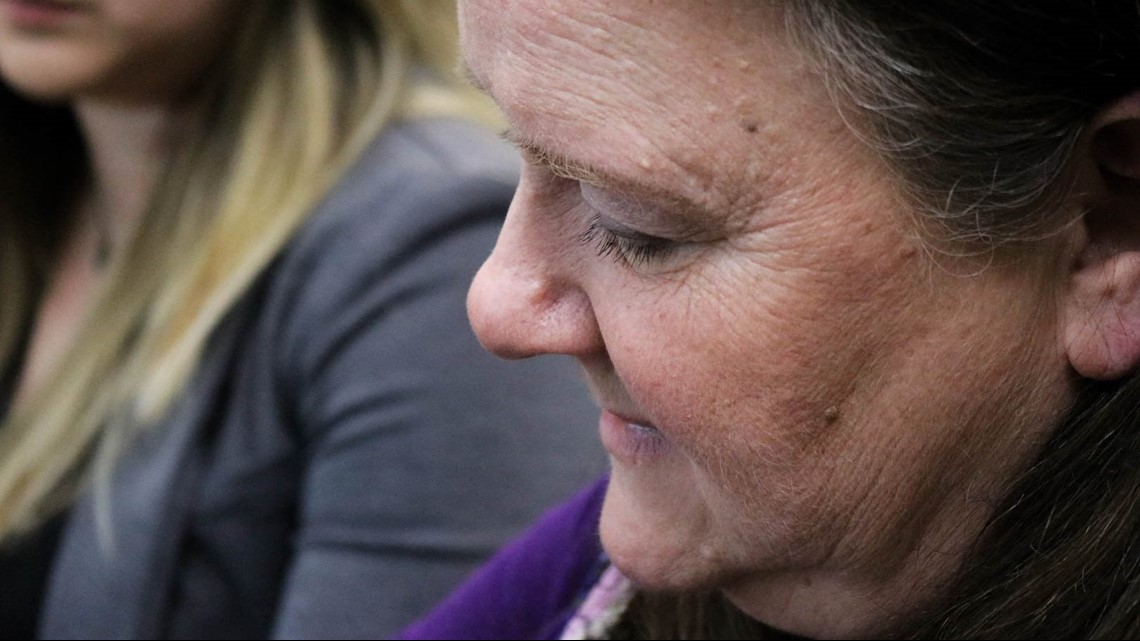 The mornings are a blur in the Wheeler home.
Paula, 46, and her 14-year-old daughter, Rachael, shuffle around with hurried purpose, getting ready for the school day. Paula is a teacher's aide and Rachael has just started high school.
Regan, a welder and flight line inspector since 1984, worked second shift at Lockheed the night before. He's still in bed sound asleep, oblivious to the hustle and bustle of his family just feet away from his dreams.
In a frenzy, Paula swiftly tells her husband goodbye as she rushes out the door.
A few hours later, Regan wakes up.
The doting son drives to Rome, Ga., to help his mom with some chores around her rental house, but heads home in the early afternoon, so that he can get ready for work.
He arrives home between 2-3 p.m.—but not to an empty house, or to empty hands.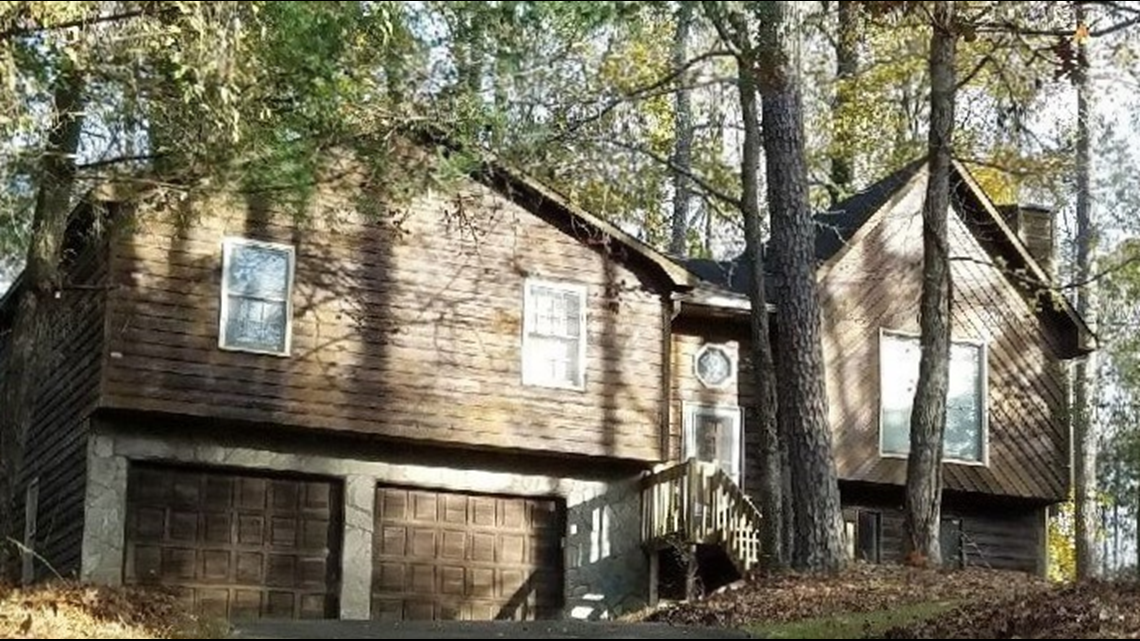 After school lets out, Paula and Rachael would normally be home around 4:30 p.m.
But today, they grab some dinner out with their cousin.
At about 8 p.m., they make their home.
Since the long summer days are now behind them, it's fairly dark outside.
The mother and daughter make it to the bedroom community of Etowah Court. Sitting idle at the stop sign, Paula points out that Regan's red, '86 model, Chevy S10 pick-up truck is still in the driveway, parked in front of the two-car garage doors attached to their dark brown split-level house.
"I wonder what dad's doing home," she thinks out loud.
He should already be starting his shift at work.
The Dallas, Ga., neighborhood is quiet as usual.
But something isn't right.
As the two approach their home, Paula pulls into the short-but-steep, paved driveway.
The bright beam from her headlights bounces off the many trees surrounding their home as she turns in. As her car straightens, her headlights reflect off her husband's truck taillights, illuminating a grisly scene.
Paula sees her husband lying by his truck.
She throws the car into park and bolts out of the car, running as fast as she can to his side.
He's wearing his work garb… blue jeans, a blue, long-sleeved Oxford shirt and black tennis shoes.
His eyes are open and fixed.
She lets out a blood-curdling, "He's cold!" and runs to her next-door neighbor.
Rachael follows close behind.
The wet grass is cold on the terrified teenager's feet as she darts across her neighbor's lawn.
They reach her front door and begin knocking, banging, praying for someone to answer…
…to answer what happened.
"This is not happening! This is not happening! Tell me this is not happening," Paula begs her neighbor as they call 911.
And no one had any answers.
Paulding County K-9 deputy, Ashely Henson, is in his cruiser nearby when he hears a "traumatic injury" call come over his radio.
The only thing that he knows is that a vehicle has fallen on a man.
He and his supervisor respond and are the first on the scene. They look at each other with suspicion.
"Something's not right with this," he says.
Immediately, Henson notes two things: the truck did not fall on him, and he has been deceased for a while.
He looks around and notices shell casings scattered on the driveway. And then, he sees Regan's multiple gunshot wounds to his abdomen.
The deputy begins to define a perimeter and puts up the bright, yellow and black, block-lettered tape around the house and driveway.
"We're going to need some detectives en route."
The murdered man's daughter is in shock.
The most horrific night of her life feels like it's dragging on forever.
Her dad, her hero, her security gone.
Amidst the chaos—the ever-growing blue and red flashing lights and influx of sirens echoing throughout the heavily wooded county—the high school freshman finds a calm spot under a tree in her neighbor's backyard.
Her cousin finds her and wraps his arm around her.
They sit together in silence.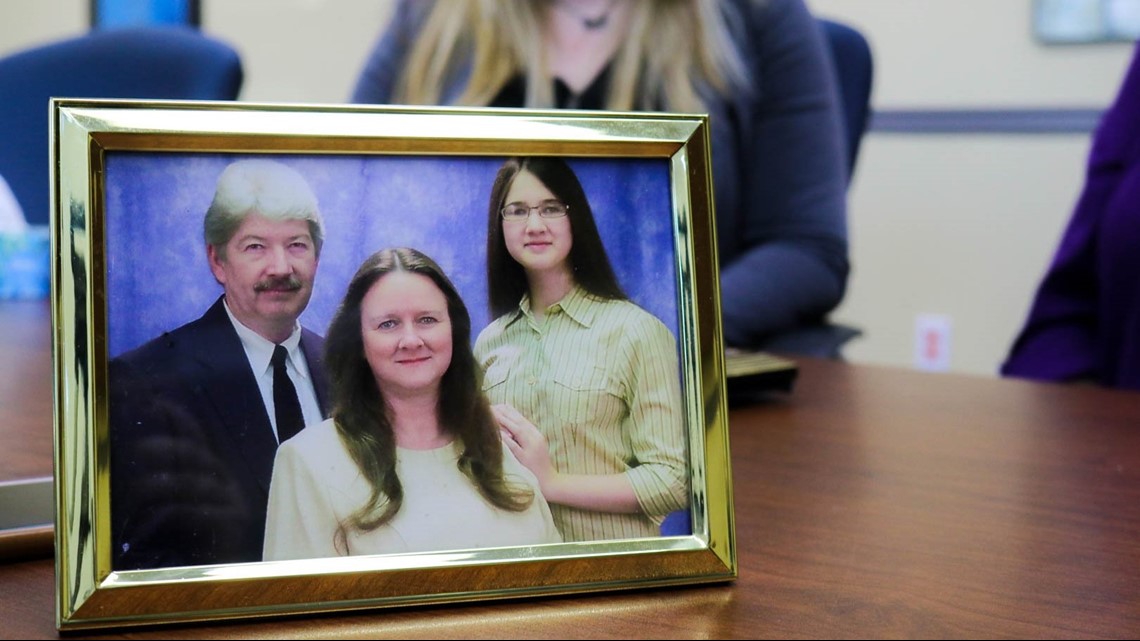 "He wasn't where he wasn't supposed to be. He wasn't doing anything he wasn't supposed to be doing," said Paula, who still cries when she thinks about his last moments.
Was he thinking about them? she questions.
Was he trying to figure out what had happened to him?
"I believe that his pain was short-lived and that in a moment's time he was in the presence of God. His faith was strong and never wavered," she assured herself.
While Paula wishes she could say more to him, give him another hug, another kiss—let him know how much she loved and appreciated him, she is grateful for the life they did share and believes that he knows that from above.
"It definitely was our loss, but heaven's gain," she said with utmost certainty.
Love, faith that will never die
Dec. 13, 1981 is another date that will be forever embedded into Paula's memory. It's the day she met the love of her life at a typical evening service at her Baptist church.
Regan, an Army veteran and devoutly religious man, would change her life forever.
"Instant connection, dated... married April 28, 1984," she said.
Their wedding photo portrays a rosy-cheeked bride and her dapper groom arm in arm.
With a handlebar mustache, Regan donned a black suit, a silver-striped tie and white carnation boutonniere.
His bride, who was wearing a long-sleeved, high-necked lace gown, carried a robust bouquet full of daisies and offset by a few blue and lavender blooms. Her long, auburn-colored hair flowed out from underneath her delicate, lace-trimmed veil, which casually framed her young, slender face and cascaded down her back, meeting her dress' train.
They were married for 21 years. A union cut short by tragedy.
"He was an awesome man. I mean, he was amazing. He loved his family. He was really something else," Paula gushed.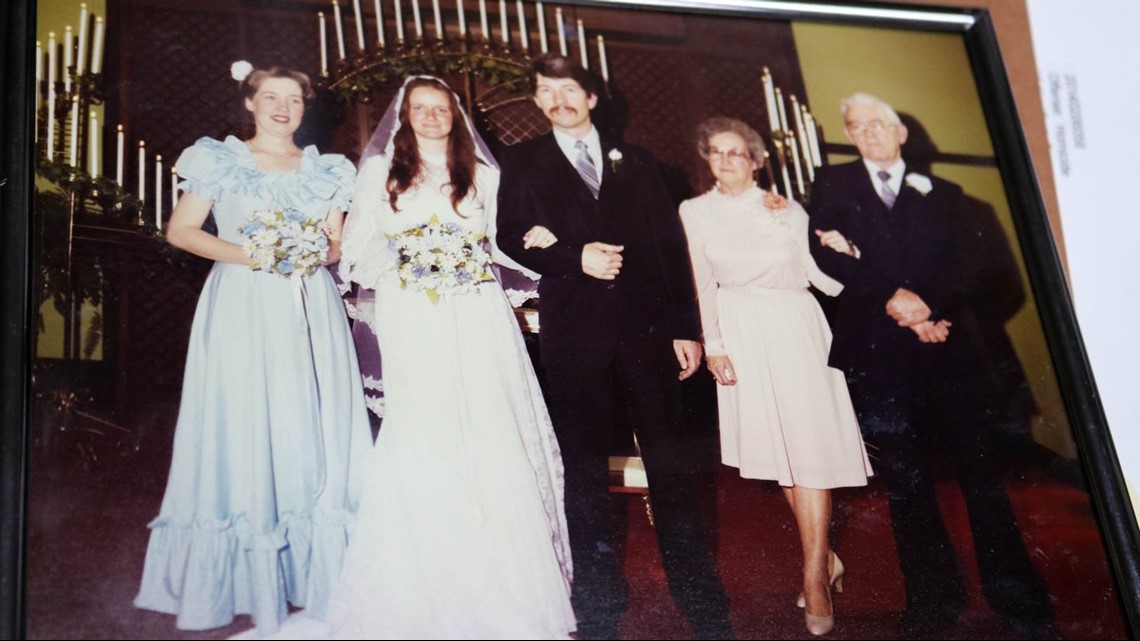 His passion grew beyond his family.
His faith, and sharing his faith with friends, families, strangers—and even to prisoners—was utterly important to him.
According to Paula, he had a burden to share his faith. So, he taught his devotion to all who wanted to hear the "good word."
The man of faith taught Sunday school at Pleasant Hill Baptist Church, in Powder Springs, Ga.; he preached on the street; and he taught the word of God in jails throughout Georgia, including ministering to those behind bars at the Paulding County Jail every Sunday.
"He never lost his purpose; he never lost the reason that he was here. I think he just had such a concern for people, for their souls."
In fact, Paula recalled, that while they were dating, the faith-based couple frequented the detention center every Friday night for Bible study.
Regan's faith took him across the Southeast as well, as he traveled with the Highways and Hedges Ministries to prisons throughout Georgia and Alabama.
"I think he really had a heart for people that society kind of looked down on, that they threw away, kind of disregard as lesser than, kind of useless—you know, you're jail... a lot of people think you're hopeless," Regan's daughter said about him. "You're just branded forever, but that was just the group that he felt called the most to, that needed—more than a lot of people—to know the love of God and to know the truth that my dad was so passionate about."
"He really cared about these men and women he preached to and wanted to see them do well and prosper," said Rachael, now-27, who shared a love for honey in her coffee, reading books, playing tennis, horseback riding and tearing it up in the outdoors on four-wheelers with her dad.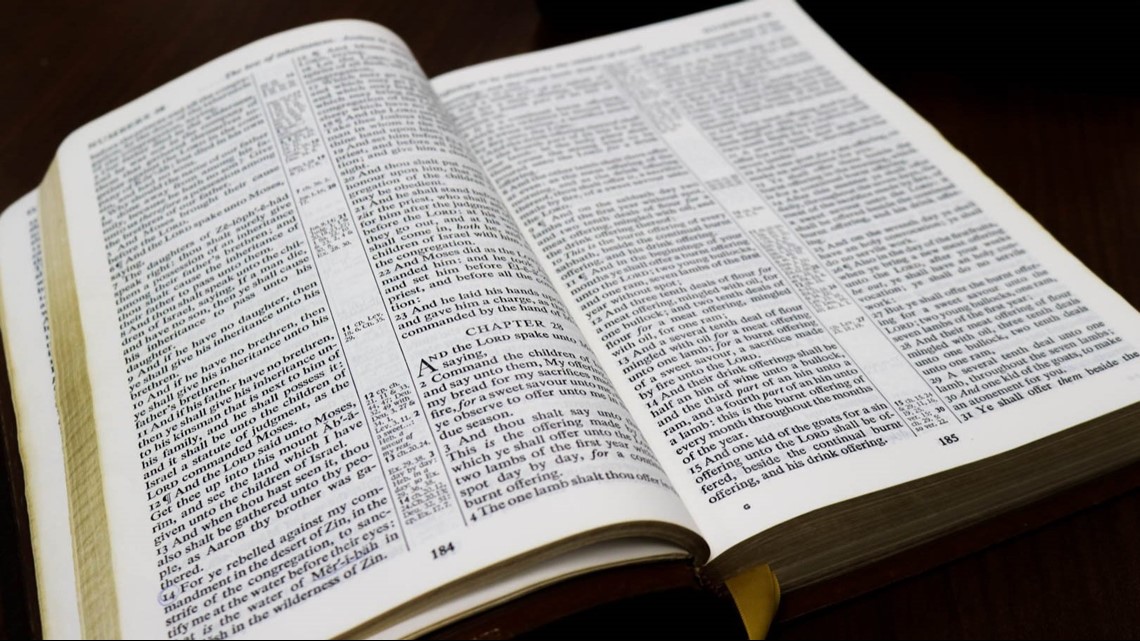 'True innocent victim' comes face to face with pure evil
Paula had no idea that her husband had been murdered when she found him in their driveway that autumn evening.
"We didn't know that he had been shot until the next day. He had been having some medical problems, so when I went over to him and he was lying on his back, and I honestly thought that he had a heart attack," she said.
"It's so hard to believe. It doesn't happen to people that you know... in a quiet neighborhood in the middle of Paulding County. It was just really hard to grab, to comprehend."
Over the years, leads dried up and the case went gone cold.
But Henson, now a Sergeant with Paulding County Sheriff's Office, said no matter how many people come and go from the sheriff's office, this case will always be a priority.
"Not with something like this—not a serious, violent crime like this. Never. When our time comes and goes, if it's not solved by then, there will be some other detective that'll be handed this case and they'll hopefully work it just as diligently as these guys have," Henson said about Lt. Mike Hill and GBI special agent Earl Glover Jr.
All the original detectives from Regan's case have retired, including Det. Mike Christopher. But in 2010, Hill moved from the drug task force to the CID.
That's when Regan's cold case landed on his desk.
He's one of many victims Hill has framed or taped to his desk as a stark reminder that there is still work to do.
"We take these cases home with us," said the investigator who admits he has not had a good night's sleep since the day he got his hands on the case file. "It's the drive and motivation to do what you do every day. During our down time with our families, these cases are still on our mind."
And, he said, he thinks a lot about Regan's family.
"He didn't deserve what he got," he said, referring to Regan as a "true innocent victim."
"We don't have anything to indicate that he led a high-risk lifestyle, or anything of that sort. We just don't have anything to show that he was involved in anything that would be considered high-risk."
That tells Hill that the killer is still a threat and is still out there.
To slay someone for a couple pieces of property, and then flee the scene, abandoning him while he dies alone in his own driveway, signifies "a very dangerous individual, and we have an obligation to get this person off the street."
And in 2005, this person, in his county, killing? It was unheard of.
Thirteen years ago, the detective said, murder was a rare occurrence in Paulding County.
"This might be common with the inner-city, but at that time, this was a bedroom community and we might have something like this every three to five years," Hill recalled.
But on that day in October 2005, a murderer did strike.
Detectives canvassed the neighborhood—and statements initially given by neighbors, indicated that the there was a blue SUV leaving the area that did not belong to anyone they knew, during the time of the shooting.
After processing the scene, it was determined early on that there was evidence of forced entry into the house, and items from the home were missing—including multiple firearms. That led detectives to conclude that Regan had compromised a burglary.
Based on lab testing, Hill said, they do not believe Regan was shot with his own gun. But what they do know, is that he was shot with a handgun.
Over the years, several people have come forward to say that they have the gun that shot and killed Regan, but it's been the wrong caliber—a detail investigators, including Glover, have purposely kept close to their vest, as to not tip their hand to the killer.
Glover started working the case in 2012 for the GBI, following investigator, John Farmer's retirement.
"When I came into the case a lot of the major interviews had already been conducted and completed at that time. I came in reviewing the case file, trying to go back over and see what may have been missed—or looking for any new leads that we can start to go back and revisit," Glover said.
"It's not like there was this mountain of evidence sitting around for us to dissect."
While there were fingerprints lifted at the scene, Glover points to a lack of hair, shoe prints and footprints recovered from the scene.
"That's one of the challenges. There was not a lot of physical evidence left at the scene to process or to examine."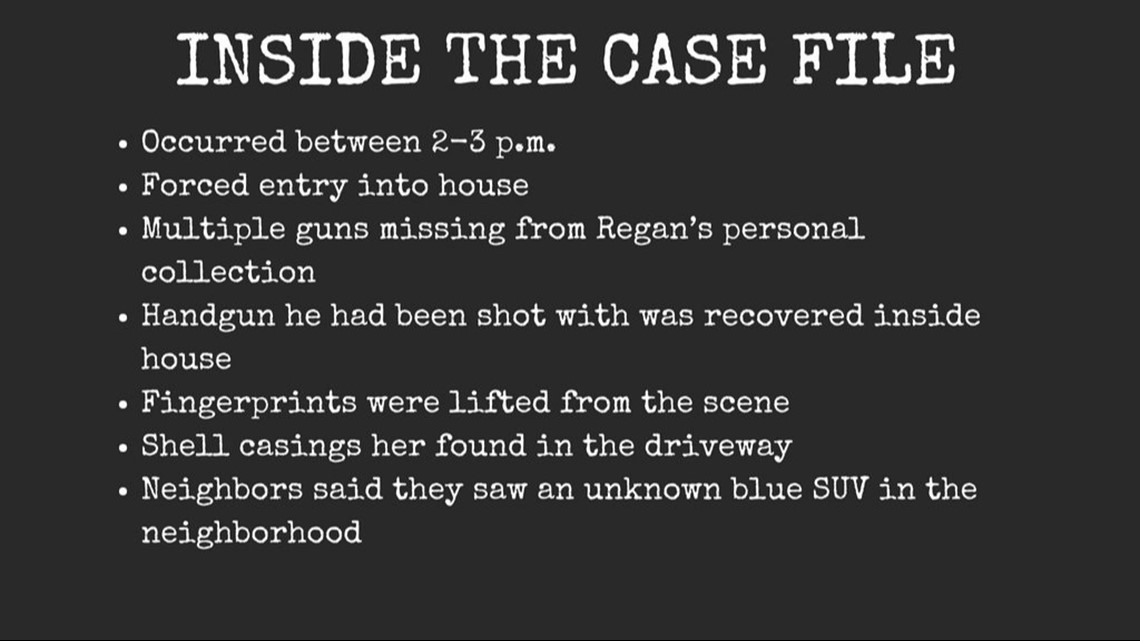 While the case has gone cold, Glover promises that it's not gathering dust. They are still revisiting witnesses, conducting interview and consider it an active case, actively being pursued.
"We're not quitting. We are not going to quit working this case until we retire or someone is arrested for it," Glover vowed.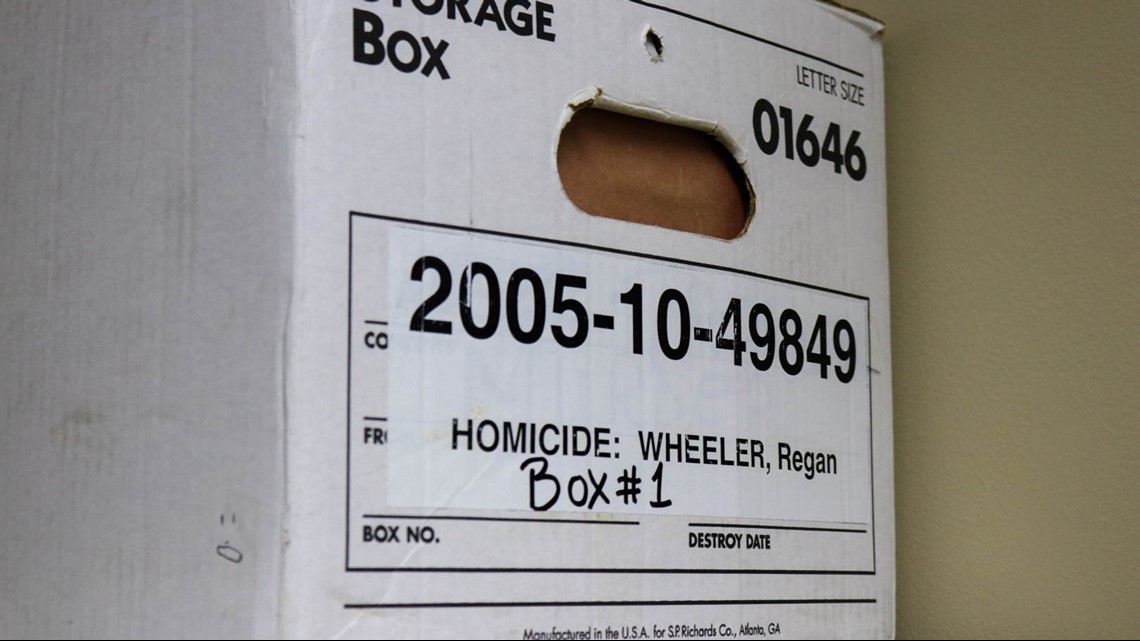 Just a year after Regan was killed, police believed that they did had their man.
In 2006, Dexter Presnell, of Dallas, Ga., was arrested after the GBI Crime Lab examined fingerprints lifted from the crime scene and matched his, Henson said.
Presnell was charged and indicted on burglary and felony murder.
However, the GBI crime lab print examiner had used the wrong digital image for comparison. The prints used were Rachael's, which were similar to the man sitting behind bars.
"When the fingerprint examiner was reviewing the evidence in preparation for trial, he realized the mistake, the charges were dropped, and plaintiff was released," stated an appeal filed with the United States District Court for the Northern District of Georgia in 2011.
According to that appeal, Presnell, the plaintiff, claimed that the misidentification of his prints from the murder scene resulted in him spending 16 months in jail awaiting a trial. He cited "false arrest, false imprisonment and malicious prosecution," and blamed the GBI and the Paulding County Sheriff's Office and Paulding County.
However, the District Court ruled in favor of the defendants.
No one has been convicted for Regan's murder.
Putting his killer behind bars would mean everything to Regan's family, Hill said.
"It would be the pinnacle of my career. This case is very special to me and if I could just do one thing in my career, for someone, it would be this case right here, for this family, for this victim."
Life after evil, 13 years cold
Saturday, April 28, 2018, Paula and Regan should have been celebrating their 34th wedding anniversary.
Instead, Paula was visiting her husband at Floyd Memory Gardens in Rome, Ga., where his final resting place is shaded by three large, white crosses.
She is devoted to keeping his memory alive and his grave in full bloom with each passing season.
This spring, the widow filled the bronze vase, situated atop a marble platform on his grave, with a bouquet of white roses and dogwoods.
His matching bronze gravestone is etched with a quote from scripture II Timothy 2:15, spreading his faith to others still.
"Study to show thyself approved unto God, a workman that needeth not to be ashamed, rightly dividing the word of truth."
Each day, Paula finds solace in his favorite verse, "To live is Christ and to die is gain."
"Our faith has gotten us through this. You don't get over it, you get through it. So, God is our source of strength," she said.
"I remember the first time that you laugh after something like that happens and you feel almost guilty. Like, I shouldn't be laughing. But the joy of the Lord is our strength and he's a healer," Paula said. "I think that you eventually achieve a 'new' normal."
For Regan's widow and daughter, closing his murder case would mean moving on with a piece of their lives that has been nothing short of a dark hole for more than a decade.
"He didn't get to see me graduate high school; he didn't see me graduate college, get a job. He won't be able to meet his grandkids someday," Rachael said.
"You took away a wonderful man," Rachael said to the perpetrator. "You took away an amazing father. You really robbed an entire community of such a positive influence. I don't know how they could live with themselves."
"If it was somebody who needed something, he would have literally taken the shirt off of his back and given it to them. That's just the kind of man that he was," she continued.
And Paula knows that her husband would also not cling to anger, and further, he would have forgiven the villain that took him from his family.
"He was a man of such faith and character and walked so closely with God, there is no question about that," she said. "Honestly, it took me a while to forgive. But as a Christian, with God's grace and help, I too, have had to forgive. Otherwise, hate and revenge would have consumed me."
For Paula, the anguish has not faded into the many years that have past. It's a pain as fresh as it was the day she found her husband bleeding to death in their driveway.
It's not the final chapter she ever imagined for their love story.
"Our happy ending will have to be in heaven," she said to Regan, who would have been 66 years old. "I love you and I'm going to see you again."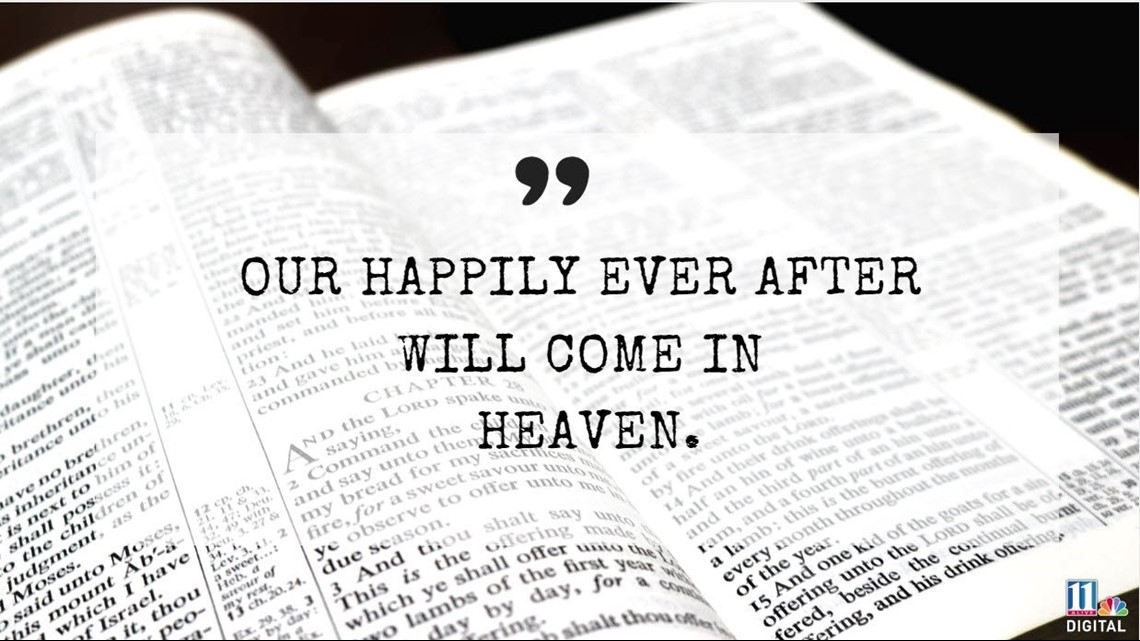 CrimeStoppers, in collaboration with the Wheeler family, are offering a $14,000 reward for information leading to an arrest and conviction.
"It's one of those cases that has resonated with us since the inception of the case, however, the leads have grown cold," Hill said. "If there is someone out there that has a key piece of information, they may hold the key to this case."
According to police, Regan may not have been the suspect's only victim.
"Whoever did this, if they could be so cold and callus to do this to an innocent man, there's literally no telling how many other victims this guy has," Henson said. "Someone knows... An old girlfriend, an old buddy… Someone that might have been running with whoever did this."
If you have any information about Regan's murder, contact the GBI, at (800) 597-8477; or call Sgt. Ashely Henson or Lt. Mike Hill, at the Pauling County Sheriff's Office, at (770) 443-3015.
CONTACT THE REPORTER |