Could an innocent man be facing execution?
EDITOR'S NOTE: If you're viewing this in mobile, continue to scroll for the full story, or click here, for the best storytelling experience on desktop.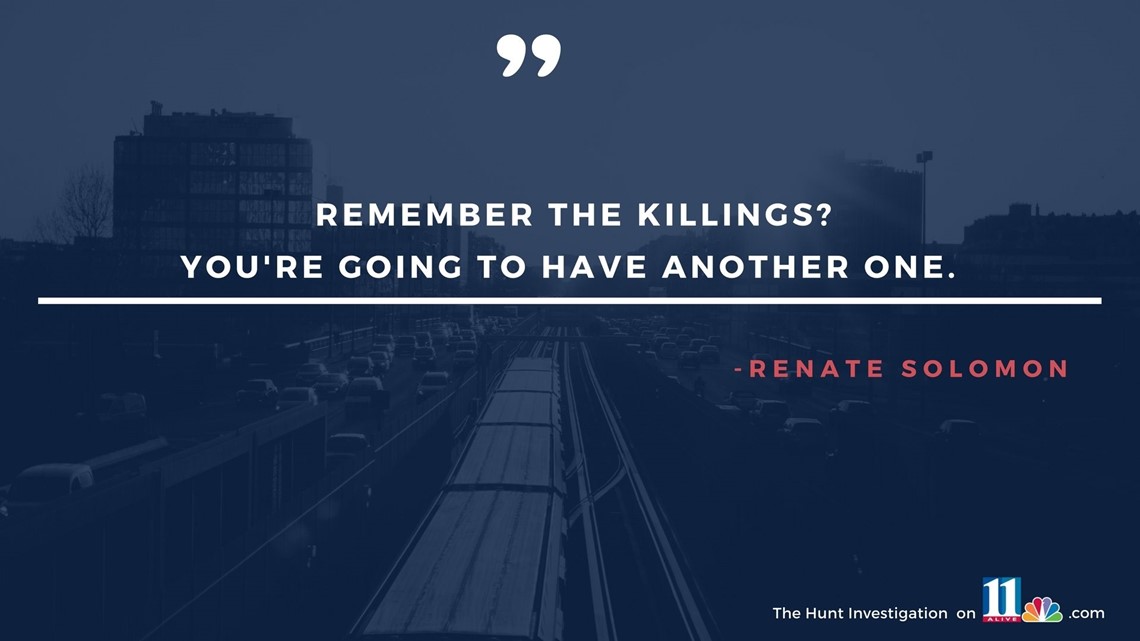 COLUMBUS, Ga. – With his execution date looming, one woman and DNA evidence cast doubt on convicted serial killer Carlton Gary's guilt, four decades after his conviction.
And now she may be his only hope.
As elderly women in an affluent Columbus, Ga., neighborhood were being raped and strangled with their own pantyhose, Renate Solomon had a fear of her own—knowing, who she believed to be, the killer.
But by the mid-1980s, police nabbed Gary, who they believed raped nine and killed seven women between 1977-78.
Solomon, 77, says the infamous strangling murders were pinned on the wrong man. Furthermore, she said, she knows who the real "Stocking Strangler" was—and he's not on sitting death row.
"Carlton Gary is not a cold-blooded psycho killer—he's a scapegoat," she said. "They had to have somebody. The families wanted answers and they couldn't give them."
Solomon and Gary's stories converged, because of one man, who was not only her friend, but also a well-known, sought-after landscaper to Columbus' wealthiest residents. And he's the one, she said, is who committed the heinous crimes that terrorized the southern town for years.
"I know the monster," she revealed. "I know the killer."
And it's haunted her for the past 40 years.
A stranglehold on a small Southern town
Situated on the banks of the Chattahoochee River and about 100 miles southwest from the hustle and bustle of Atlanta, is Columbus, Ga., the county seat for Muscogee County. The once-thriving cotton crop town, it's now considered the second largest city in the state.
Tucked inside the metropolis, is the Historic District, where ivy grows up the wrap-around porches on Victorian-style mansions that sit colorfully side by side in perfect unison. Just about every home on Broad Street is adorned with historical markers and American flags waving in a soft breeze.
Dividing traffic along the cobblestone streets, a canopy of tall Magnolia and Oak trees shade the grassy median, where neighbors commence to chat on park benches. Gossip seems to flow as freely as sweat dripping down a glass of sweet iced tea, melting in the hot Georgia sun.
It's a town that encompasses everything that is southern charm.
On the edge of the historic portion of Columbus is the upscale Wynnton neighborhood, where between 1977-78, seven elderly women became easy prey for a murderer.
>>>MAP | WYNNTON, IN COLUMBUS, GA.
Renate's journey for answers
Solomon moved to the quaint town in 1964 to start a family. At 23, she was an Army wife, from Berlin, Germany.
Three years later, she said, she met the killer—a man she knew socially, and who landscaped her home.
For decades, she would be tormented with what she said she knew.
When her friend, Mary Sue Ogletree was killed in 1980, she vowed she knew who the culprit was. And that spurred the young housewife and mother to begin keeping detailed notes, recording them onto tapes—documenting her suspicions and predicting killings to come.
She recorded more than two hours of audio notes, detailing her darkest fears with a pocket recorder, while, the killer was on the loose.
Slowly becoming consumed with the notion that she knew the killer, Solomon called detectives back in 1980 to tell them that she suspected 42-year-old Lee Bayard.
She audibly documented the conversations, she said she had, with detectives urging them to investigate him. But, according to her, no one would listen.
And the killings continued.
"After the detectives left my house each time, I wanted to make notes of their names, the dates and the content of the conversations," she said.
These tapes have been hidden away for 38 years—never seeing the light of day.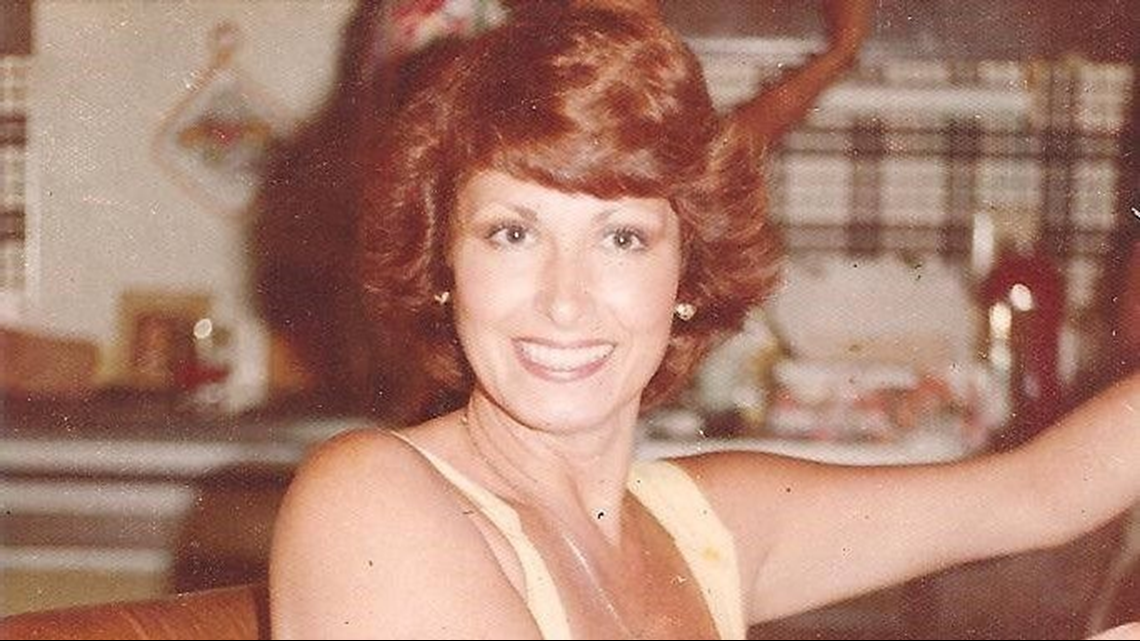 "This is Sept. 14… Sunday afternoon," a tiny, muffled voice says on a tape, now scratchy with age.
"I was restless. I felt like I had something inside of me that had to come out," she says in the recording. "It came out of nowhere… I knew who the person who was going around killing these women."
Solomon, then-39, says that she was questioned by the police.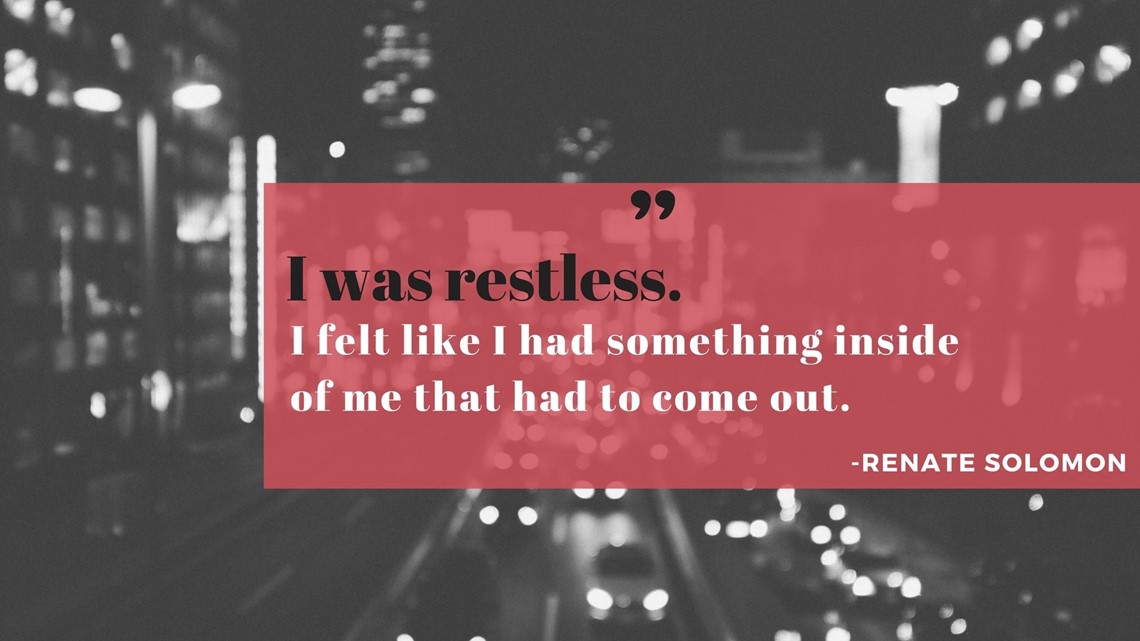 "I really can't pinpoint it to the day when I first suspecting."
"I knew the person who was going around killing these women."
"Lee was the perfect suspect for our, what the people call, the Columbus Strangler," she notes in the 1980 recording.
"My intuition, my instincts, my suspicion—I could not hesitate any longer. My husband didn't want me to… I called homicide."
"Somehow, I knew there would be another killing," she predicts on the recording.
"Remember the killings? You're going to have another one," the petite woman says she warned police.
"If he's not planning anything at the present time. I'd be willing to bet that there'd be another lady dead by the end of this month."
"He's a walking time bomb, I think."
Police convey to her, she says, that the newest victim was stabbed, not strangled like the others.
"Believe it or not, he said, there has been another killing," she says about a phone call she received from police.
And this time, it was her friend, 54-year-old Ogletree.
"My God, they found her… They told that she was viciously stabbed… her throat had been cut."
"The fact that there has been another killing after two years… I was paralyzed," she says slowly, as the sound of her toes splashing in her pool dissipates.
"I have never in my life been scared of anything. My life was turned into a holy terror."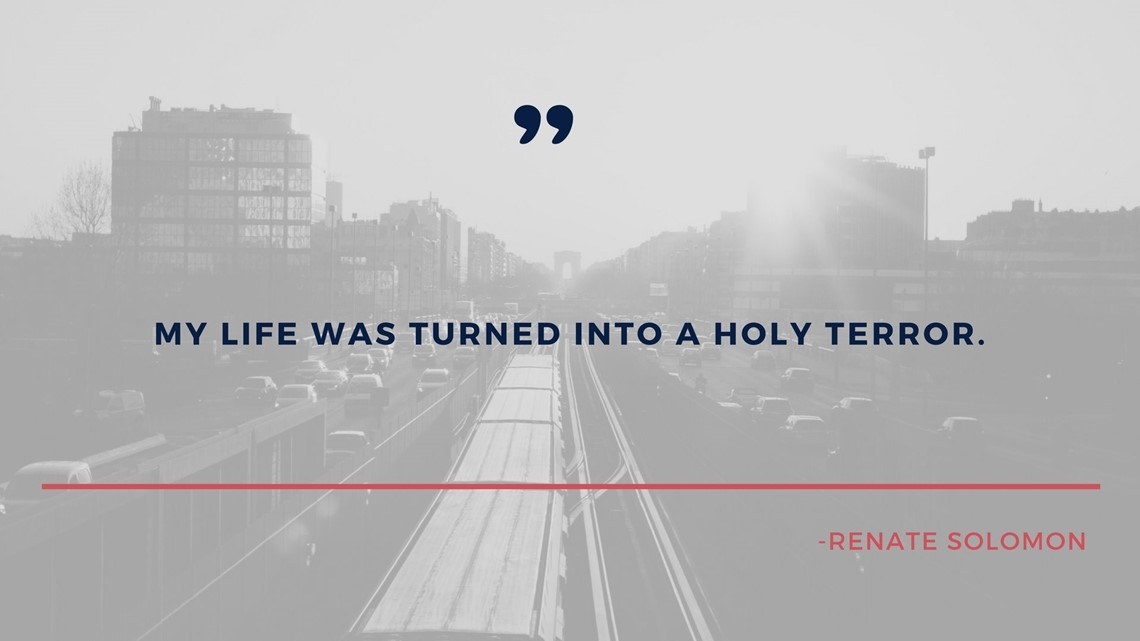 "I know the word fear now—it gets worse at night," she says, recounting that she sat each night paranoid, with her back up against the headboard, squeezing a pillow tight to her chest—afraid that he was listening to her.
That fear and the knowledge of something gnawing inside of her, began to devour her life.
"I couldn't go to sleep. My mind was working. This could be the killer," she says on the tape. "I've been in constant fear. I carry a gun with me to and from work."
Between the time she arrives home each day, she says, and the time her husband arrives, she sits inside with a gun.
Her thoughts are sometimes disjointed, as though she's jotting down notes days apart.
"There were no clues, no evidence, no leads whatsoever."
"Everybody in town was anxious to find out who the guilty party was," she remarks.
But, she continues, "everything was kept hush hush, because they didn't want to throw the town in panic. But, it is much worse to come up and say that there's another mad man on the loose."
"We're definitely facing another killing. Maybe then, they'll take note, take notice."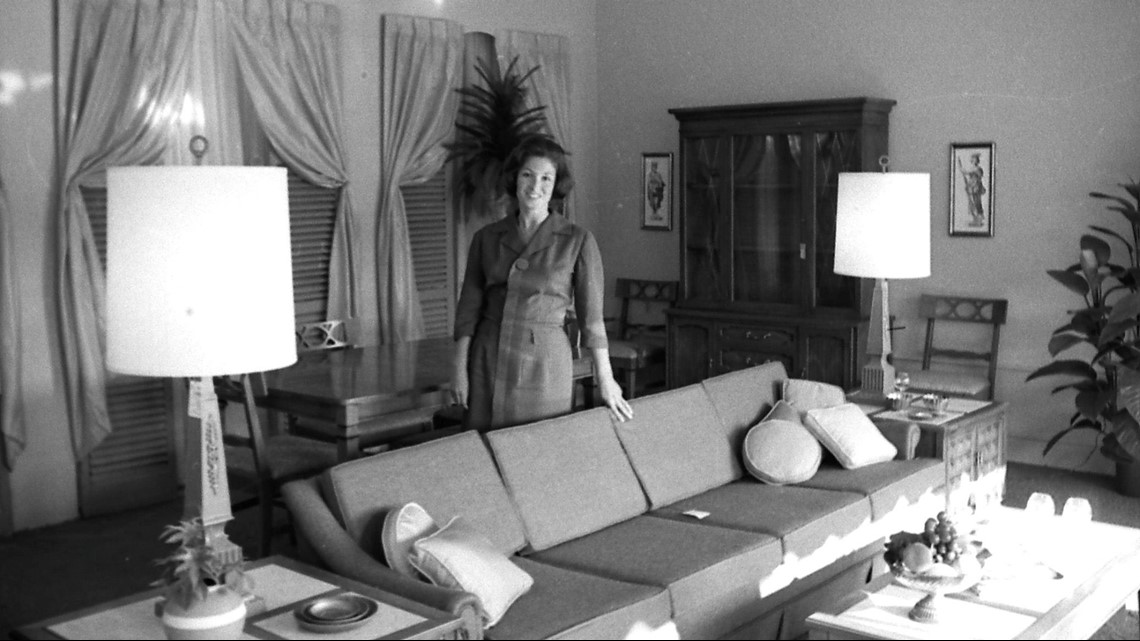 On July 19, 1980, she assures herself, "I made up my mind. I will not keep still."
She says that the police won't listen to her and that they are "hoping the whole thing will blow over and it will be forgotten."
"It will probably take another couple of killings before they maybe might come up with something."
"This is what it will really take to make the police to sit up and take note, take notice," she says, confident in her unwavering suspicions.
"We're definitely facing another killing--maybe they'll believe me then."
The recorder abruptly stops.
Same hunch, still haunted 40 years later
Oversized, silver hoop earrings lay between her black jacket's collar and her face that has aged over time with worry. However, 40 years later, Solomon's hunch, nor her memory has ever faltered.
As she crosses over the bridge from Phenix City into Columbus her heart races.
"When I'm in this town, I look over my shoulder," she admits. "It's tough. I feel uneasy and I think about the victims."
In November 2017, Solomon, who now lives out of state, took 11Alive Investigators on a tour of a Columbus that exists now, only in her memory.
"Everything has changed," she notes as she drives along Broadway Street, lined with immaculate 200-year-old homes in the middle of the town's Historic District.
As she drives the narrow streets, her bright auburn-dyed hair, halfway tucked inside her collar, reflects in the rearview mirror.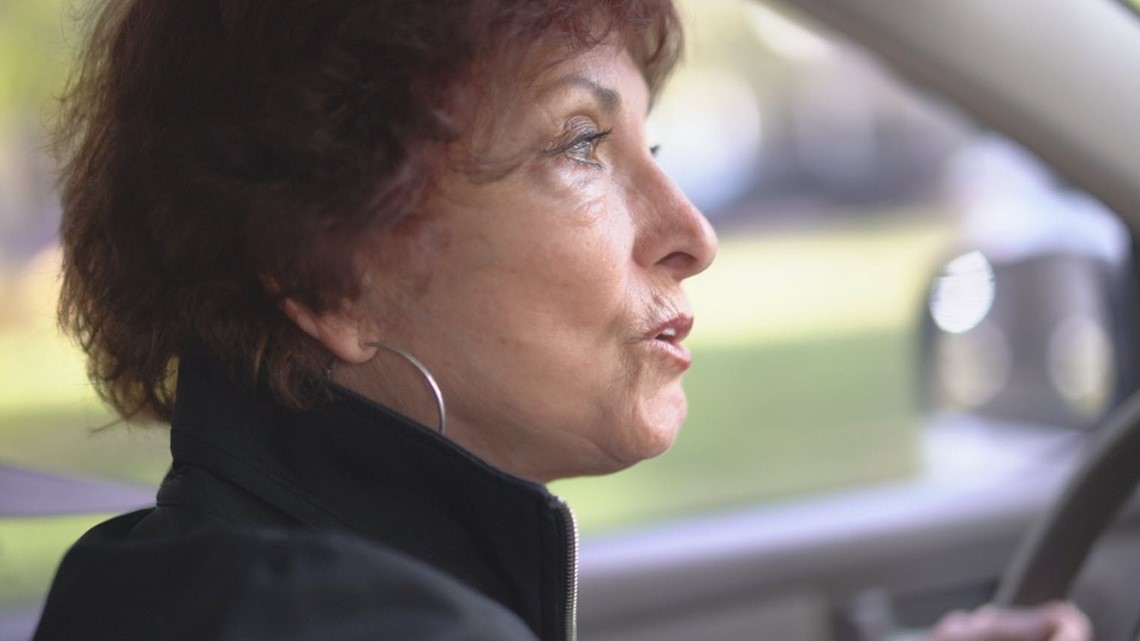 Before, she says, "I felt safe. That happened in somebody else's world, not mine."
But now, "I want justice," she demands, talking furiously with her hands, deep with wrinkles.
"I could smell, feel the danger," she remembers from all those years ago.
But her persistence has not faded.
"It's my story. It has to be told, because I know the killer," she says eagerly, her German accent peeking through a thick southern drawl.
"Because I know the monster, and he was protected."
Piercing her lips tightly, she turns the steering wheel, veering the car to the right and points to a street sign.
"That's on Forest Avenue, and that's the second two victims."
It's not her favorite thing to recall.
"It's tough. I feel uneasy," she says, her hazel eyes swelling twice in size.
As she slows the car and points at a beige, two-story house, her silver charm bracelet slips down her wrist.
"This is school superintendent [Jim] Burns, where he was murdered," she announces, confirming too, that Bayard lived two houses down.
That 1992 murder case ended in 2014 with an acquittal of the accused killer, Kareem Lane. Bayard was never considered a suspect.
The woman's voice on the GPS guides Solomon to her destination in .2 miles on the right, as she steers the car around a winding turn inside the lushly landscaped suburb.
"Beautiful homes here, but they give me the creeps," she shudders.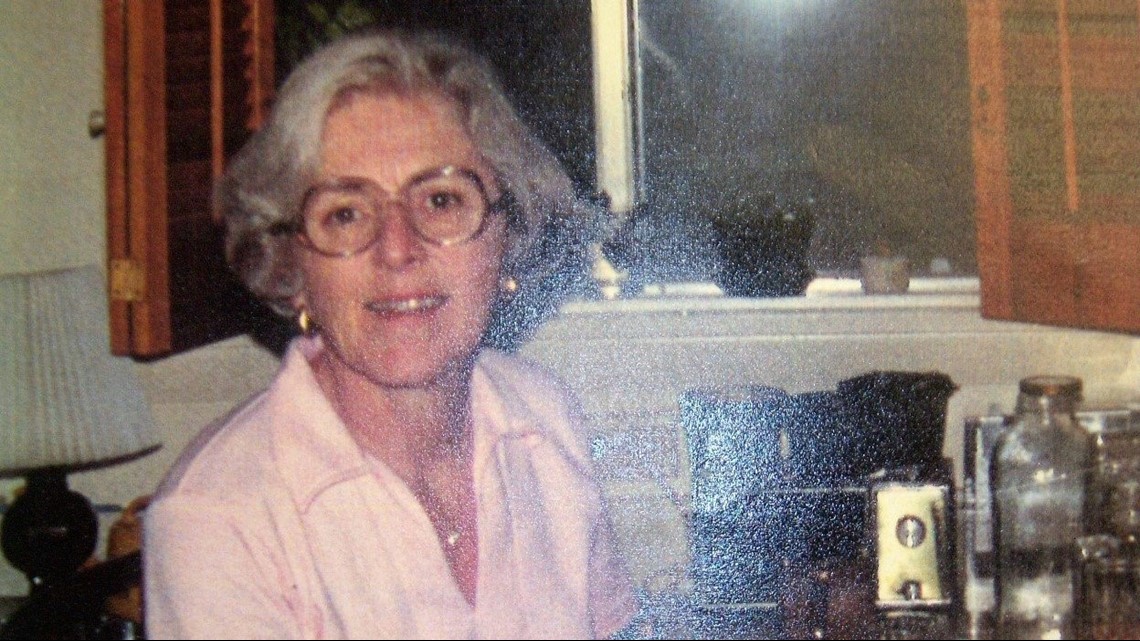 "This is where Mary Sue Ogletree was murdered… With her murder, it confirmed what I was suspecting," she says.
On June 8, 1980, Ogletree had been stabbed numerous times and her throat had been slit inside her Forest Avenue apartment.
Solomon depicts the crime scene from photos she obtained after the case was closed.
[He] "…cut her throat from ear to ear, severing both arteries, and while she was bleeding out, he stabbed her body 33 times," Solomon describes it like it was yesterday.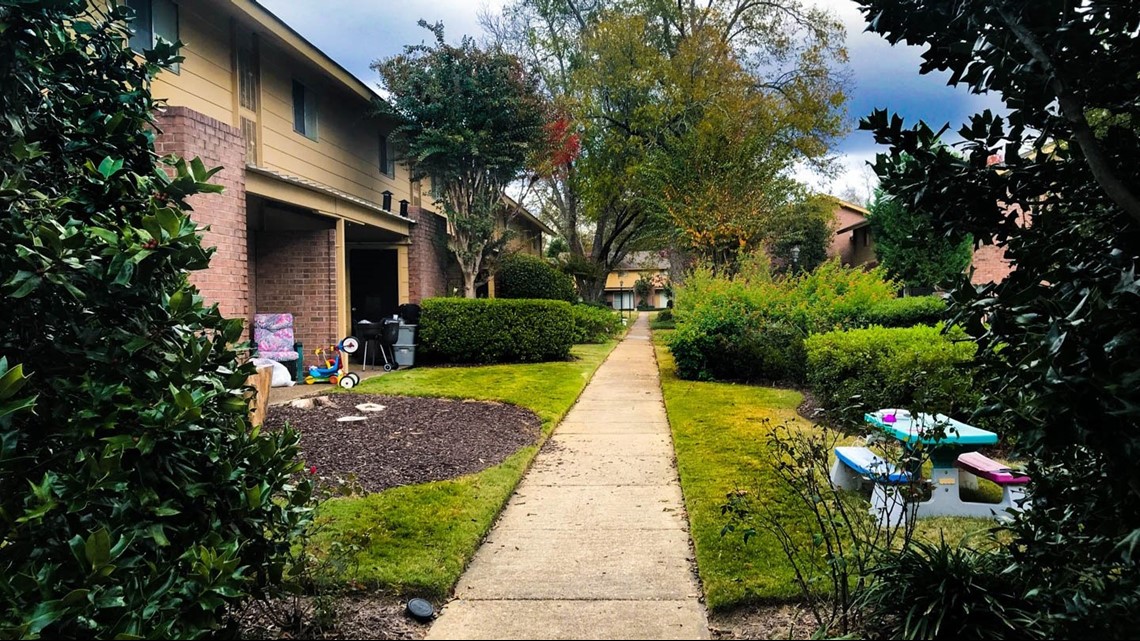 Michael Finn was tried and convicted in Ogletree's murder.
Finn's alibi was that he was on a date, but his date would later renege on that story under oath.
Fourteen years later, a grand jury indicted him in 1994, followed by a trial two years later. The jury found him guilty of malice murder and burglary, and he was sentenced to life, plus 21 years.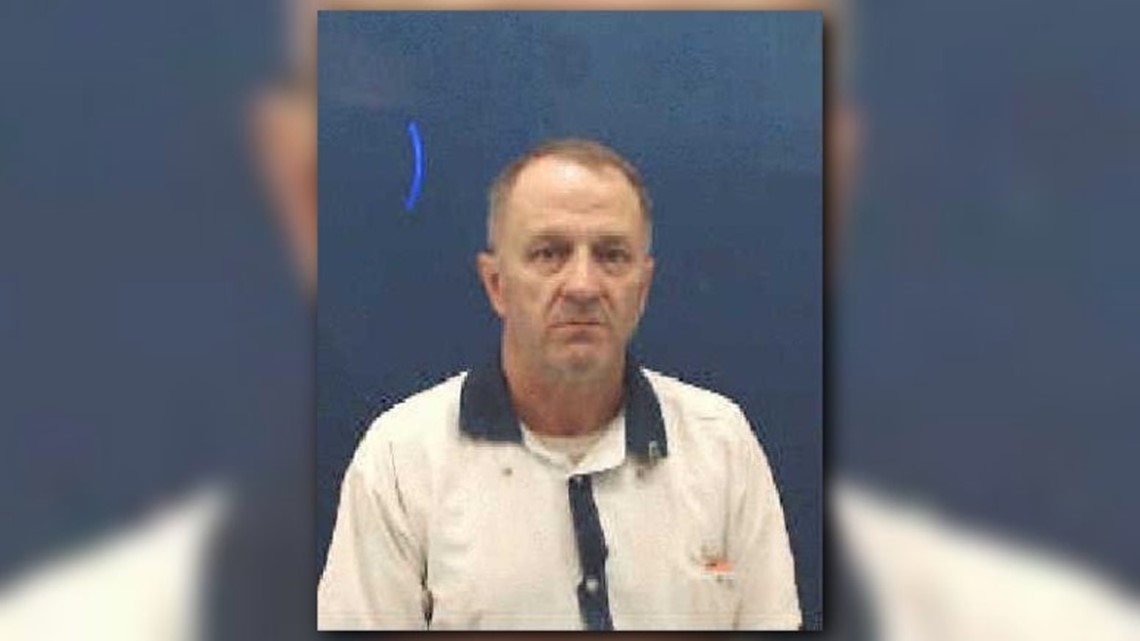 Finn is serving his sentence at Dooly State Prison. All motions filed for a new trial have been denied. However, his case is currently under review by the Georgia Innocence Project.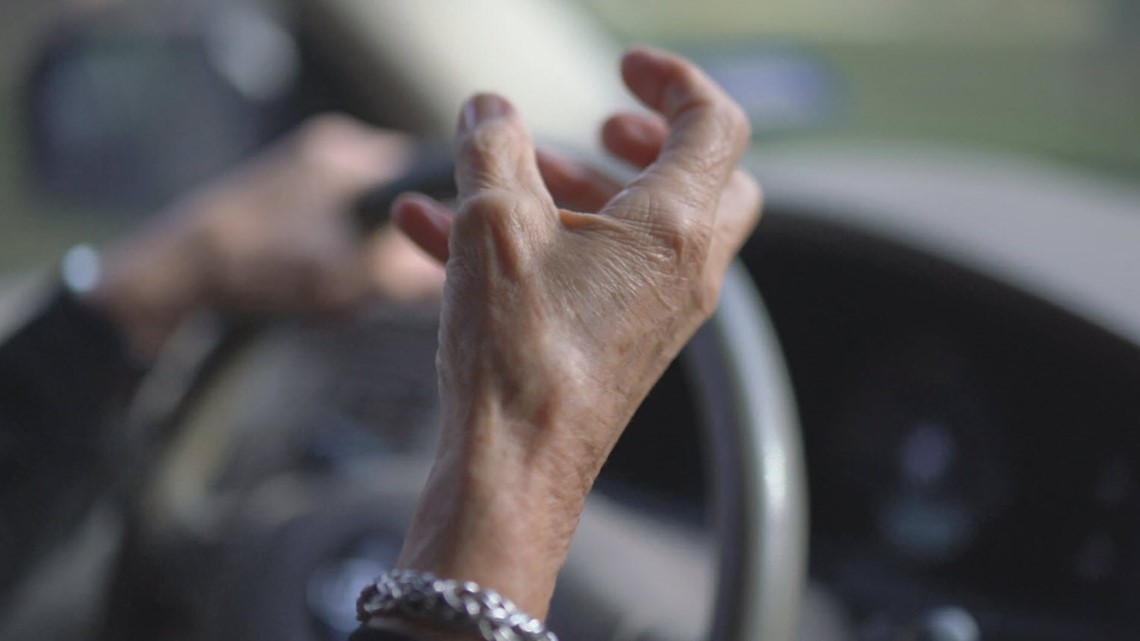 After making a life in Columbus for nearly 20 years, Solomon fled to Mexico, after she said someone called her house warning her in 1981.
"Your days are numbered," she said the caller threatened.
"He had found out that I was going to the victims' family asking questions about him. He knew that I found him out. We had to sell our dream home and move back to town for me to feel safe. I left my husband and Columbus and went into hiding in Mexico, but came back in 1993 and my fight has not stopped."
She left again in 1999, not returning until 2010.
And that's when she renewed her crusade to prove the real killer was free, and was not the man police apprehended and a jury convicted all those years ago.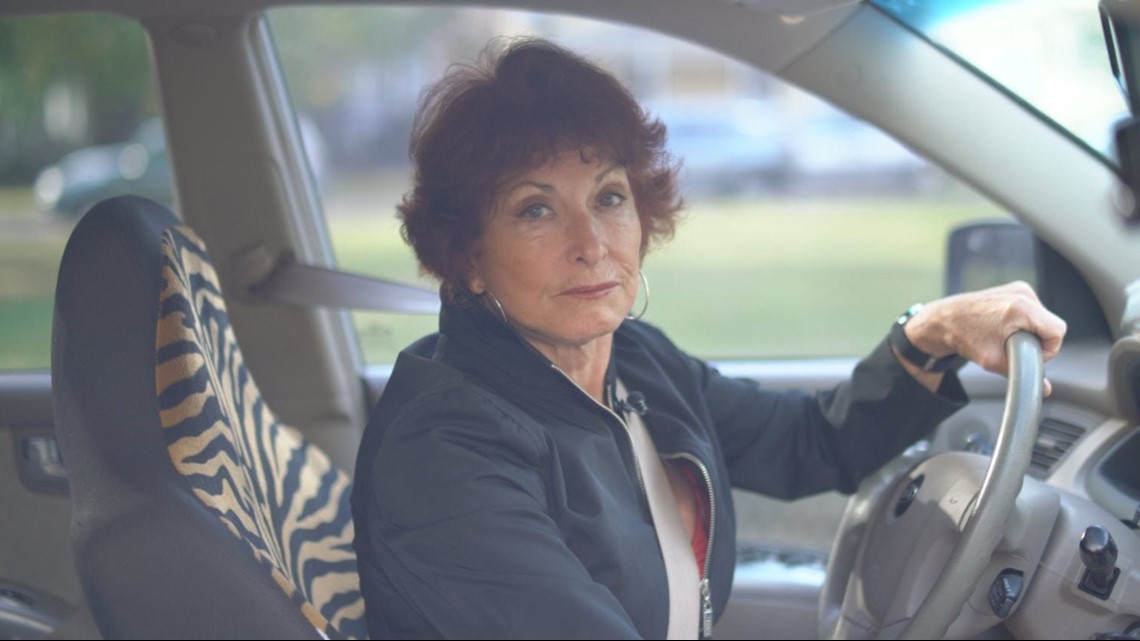 Solomon has called and written countless letters to officials, judges, attorneys, police—anyone who would listen to her over the years.
One of those she reached out to was Judge Bobby Peters, a Chattahoochee Judicial Circuit Superior Court judge in 2011. In turn, he penned a letter to District Attorney Julia Slater, dated May 26, 2011.
"I received a call from a lady who requested that I meet with her to discuss information she has on the Carlton Gary case and others," he wrote.
As a judge, he responded, he could not meet with her, but gave Slater the opportunity to discuss said cases with Solomon.
"According to her, Mr. Lee Baird [sic], who recently died, was involved in the murder and other murders and she has kept this information to herself for years in the fear of Mr. Baird [sic] but now that he has passed away the threat to her safety no longer exists."
On death row, claiming innocence
With no more than Solomon's gut feeling, and sans evidence, police set their sights on Gary for the rapes and strangulations that took place between 1977-78. And in 1986, he was found guilty of killing three of those victims—and ultimately sentenced to death.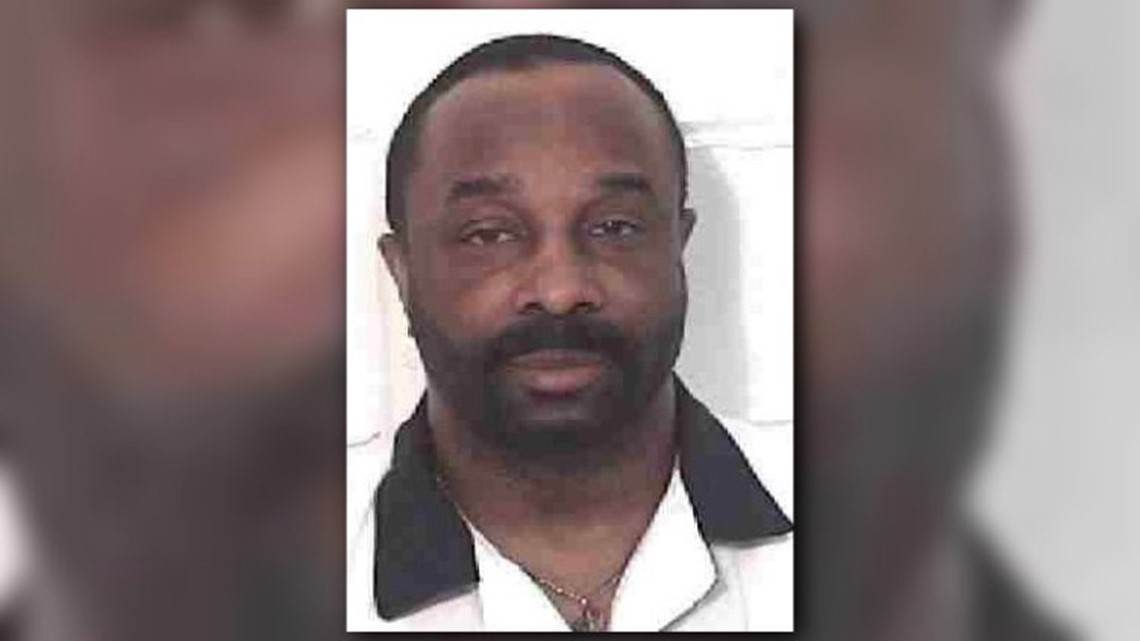 Gary was born on Sept. 24, 1950 in Columbus—growing up, he would be on the other side of prison bars numerous times.
As a teenager he was arrested on more than one occasion for burglary and theft. When he moved to New York to be a musician, he continued his crime spree, resulting in more criminal charges.
He was serving time in New York in August 1977 when he escaped prison—and headed back to Columbus.
That's when the rapes and strangulations started.
Over the course of six months, between 1977-78, evil had a stranglehold on the affluent Wynnton neighborhood in Columbus, Ga.
Women, between the ages of 55-89, became the target of nine rapes and seven strangulation deaths—sparking fear and sense of terror in the prosperous suburb.
Sept. 11, 1977 | Gertrude Miller
Sept. 16, 1977 | Mary "Fern" Willis Jackson, 59
Sept. 16, 1977 | Jean Dimenstein, 71
Oct. 21, 1977 | Florence Sheible, 89
Oct. 25, 1977 | Martha Thurmond, 70
Dec. 28, 1977 | Kathleen Woodruff, 74
Feb. 11, 1978 | Ruth Schwob,
Feb. 12, 1978 | Mildred Borom, 78
April 20, 1978 | Janet Cofer, 61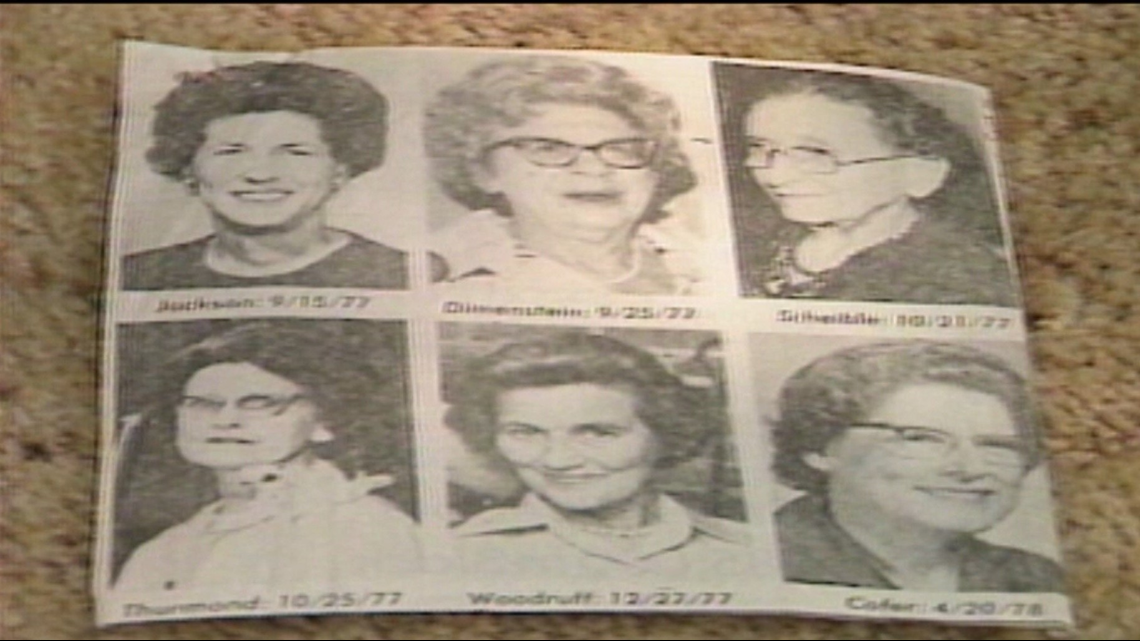 Known as the "Steakhouse Bandit" for several robberies in South Carolina, Gary was arrested in 1984, and sentenced to death for three of the murders. No one was ever convicted in the other four stranglings that occurred in the same timeframe.
After Gary's trial began, elderly strangulations migrated to Atlanta in 1986. Over the course of three weeks, four elderly women were sexually assaulted and strangled.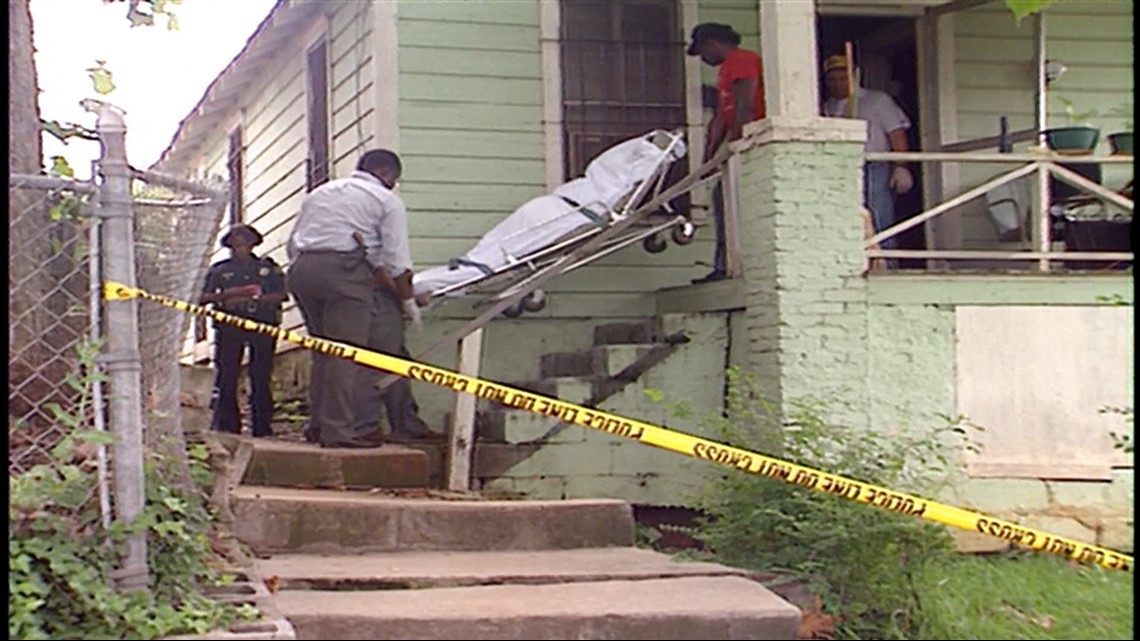 Now 67, Gary awaits execution in Jackson, Ga., after his last appeal for a new trial was denied in January.
On Dec. 14, 2017, Gary wrote 11Alive's Jessica Noll a 12-page letter that counters the evidence pointing the finger at him.
In the letter, he highlighted fingerprints that police produced with no photographs of where they were found—shoe prints that don't fit him—and a bite mark on a victim that doesn't match his teeth. He also challenged missing DNA evidence and eyewitnesses who came forward, placing him in the neighborhood during the murders.
"I was a model on TV…yet nobody identified me. Then years later, after arrest, after being plastered all over the media, liars popped up and said they saw me in the area of one crime scene," he wrote.
But, he claimed no latent fingerprints were ever developed.
Furthermore, he said, "Not one print was photographed 'in situ' (being lifted from a particular spot) to authenticate it, as was protocol."
Gary argued that the footprints were collected sized "8 ½-10/11" and "I am still a size 13 ½-14."
"Not one matched me," he wrote defending himself.
According to him, he has attempted to get his hands on the evidence that convicted him, but to no avail.
"I have always requested any and all evidence, exculpatory and inculpatory. I have always sought funds for experts to assist testing and relevant investigative. The state opposed any and all assistance for me," he wrote in the letter.
"Even after the GA Supreme Court ordered DNA testing, Slater and her henchmen opposed each request. WHY??!! Why would the devils so very boisterously claim they have the right man, so adamantly opposed such requests??"
"The swabs containing my DNA suddenly came up 'missing' from the sample envelopes."
In December 2009, the Georgia Supreme Court halted his execution, just three hours before his lethal injection, after tests showed that DNA found at the scene of one of the three murders he was convicted of was not his.
In 2010, DNA tests excluded Gary from being the person who raped Thurmond, a 69-year-old retired teacher.
"The DNA absolutely, to a scientific certainty, excludes Mr. Gary as her rapist," Jack Martin, his defense attorney said in an interview with 11Alive at that time.
A separate DNA test did, however, put Gary at the home of another woman who was raped and killed in Columbus in 1977. He was never tried for that murder.
Gary was denied a new trial in September 2017, and again in January 2018.
However, Solomon has not given up on her quest for justice. This week, she penned more letters to judges, including one to John Robert, a chief justice on The Supreme Court of the United States.
"I am begging you to please read this letter. I swear to you on the life of my 3 children, that not one soul will ever know about this. If so, God strike me dead," she wrote, pleading Gary's case. "I am also begging you to read it as a human being, not a judge."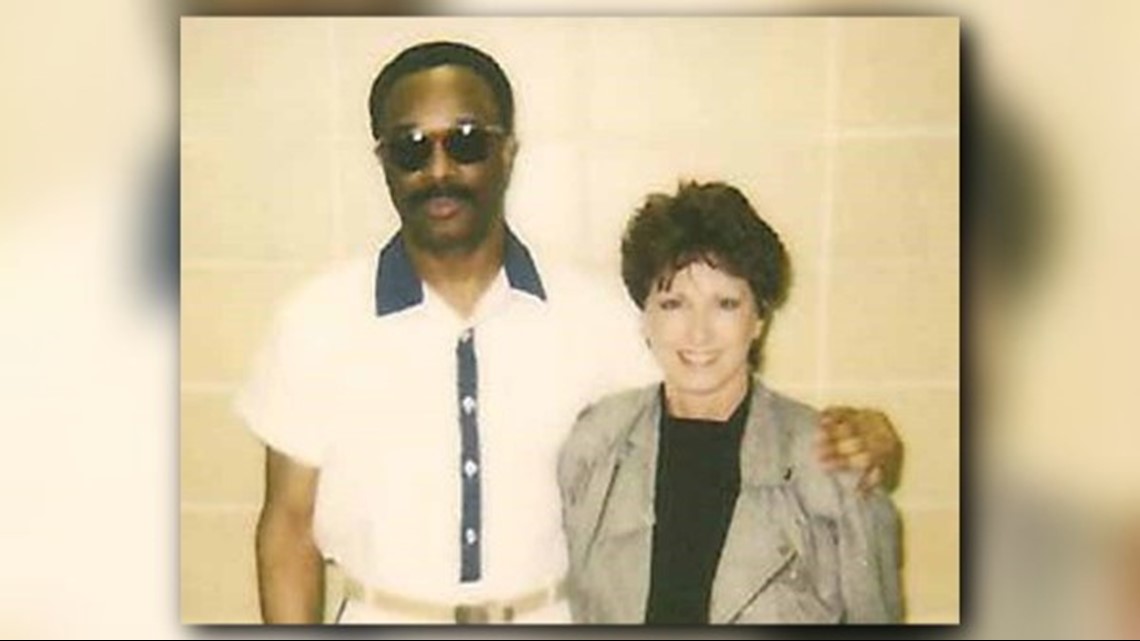 She continued, on behalf of Gary, calling the past 40 years a "saga."
"Carlton's defense attorney and his team will appeal this to the US Supreme Court. I pray that your court will grant a stay of execution."
In total, three men, including Gary, have served time in prison for the crimes Solomon whole-heartedly attributes to Bayard, including the 1980 murder of her friend.
However, an obituary indicated that he died nearly a decade ago, following Solomon's return to Columbus.
According to the obituary, he died on Monday, Nov. 1, 2010 at Grand Oaks Nursing Home in Palm Coast, Fla. He was 73 years old.
But Solomon doesn't buy it.
In fact, she believes he's still alive and left Georgia to escape her suspicions.
And so, he remains a ghost that continues to have a stranglehold on her past… and her present.
Echoing her ongoing sentiments, Solomon's timid, but determined, voice is captured on the recordings she made decades earlier.
"Nobody seems to care. It's really frustrating; I'm not gonna let up on it."
EDITOR'S NOTE: It is unclear if Bayard was ever considered a suspect in any of the aforementioned cases. Our request to review the case files, through both Columbus Police Department and the district attorney's office, has gone on answered—as has our request to speak to any of the detectives who investigated these cases. 11Alive has also made a request for any/all police reports pertaining to Bayard.
Attempts to contact Bayard's family members yielded no results as his parents are both deceased and he did not have any known children.