Lori Poland reflects on her 1983 kidnapping, amazing rescue from an outhouse pit and the effect on her life
Poland was 3 years old in 1983 when she was abducted outside her home and found several days later by a couple who were birdwatching.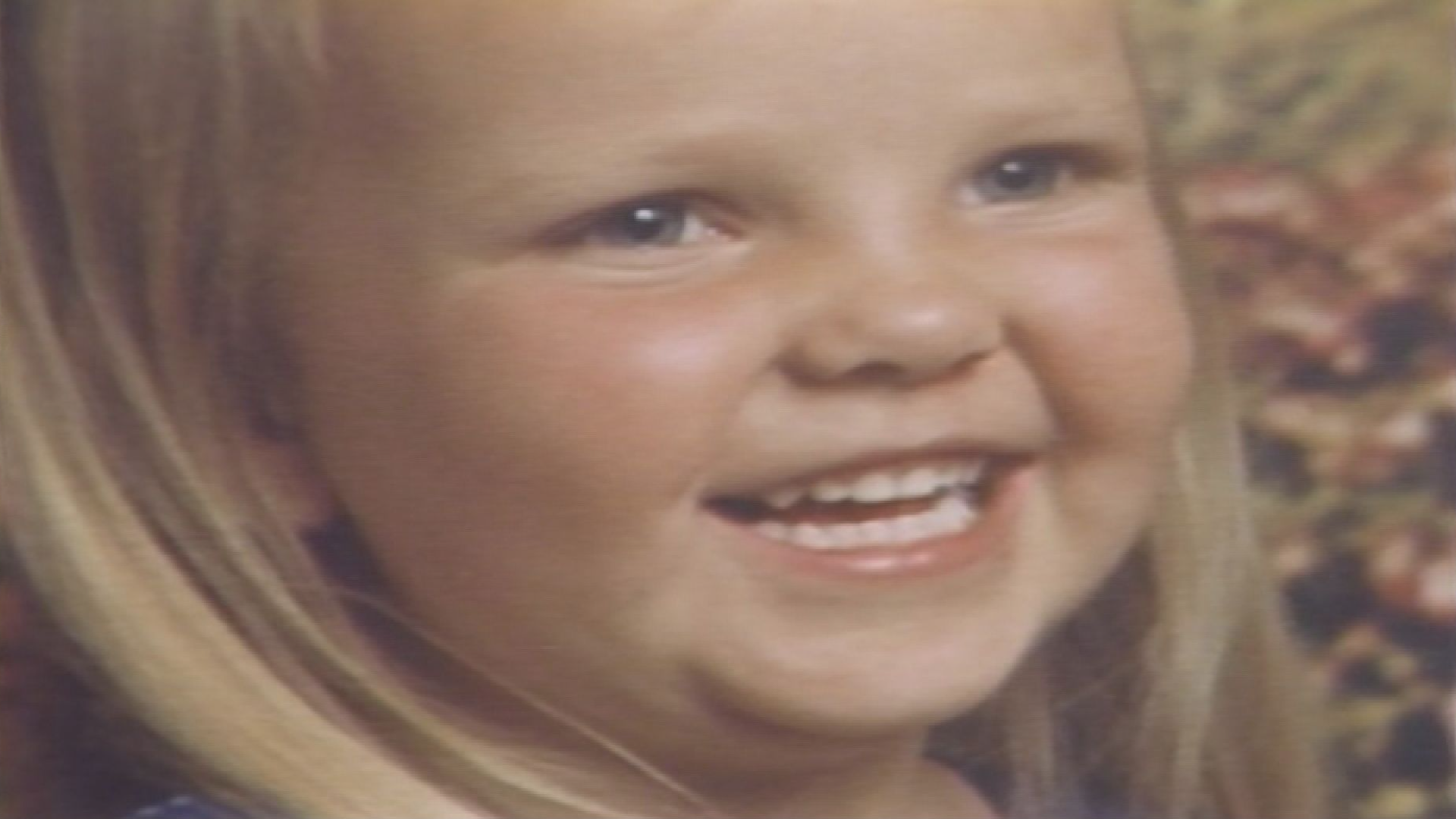 Chapter 1
:
'Lifelong' damage
There were times, when she was younger, that Lori Poland would get the knowing look – the look that told her she had been recognized.
Like the day in her 20s when her car was towed.
She got to the storage yard to pick it up. The man behind the counter was tall – 6-foot-10, she imagines, though as she's telling the story she acknowledges she may be exaggerating. He was bald, with tattoos – some on his face.
"He saw my name, he looked up at me, and knew who I was," Lori says. "There was, like, a bulletproof window. And he comes out the door with the five locks on it, and just hugs me, and gives me my car keys, and sends me on my way."
That kind of thing doesn't happen as much as it once did. Moments like that are part of the legacy of being the victim of one of Colorado's most notorious crimes – an assault that happened 40 years ago this week that ripples through her life to this day.
She has a lot of happiness around her. A satisfying job. Work on a foundation with the lofty goal of ending child abuse and neglect. Kids. A new marriage.
But there's also pain, and that hurt goes far beyond her.
"The impact of what happened, and what one person's illness and sickness did to so many – and not just me, but to every single person that lived in that time and that experienced and endured it," she says.
Her parents and her brother, who she now has little contact with. The 911 operators who took the frantic calls for help. The first responders who rescued her. Neighbors. Friends.
"The damage that one person caused," she says, "is lifelong."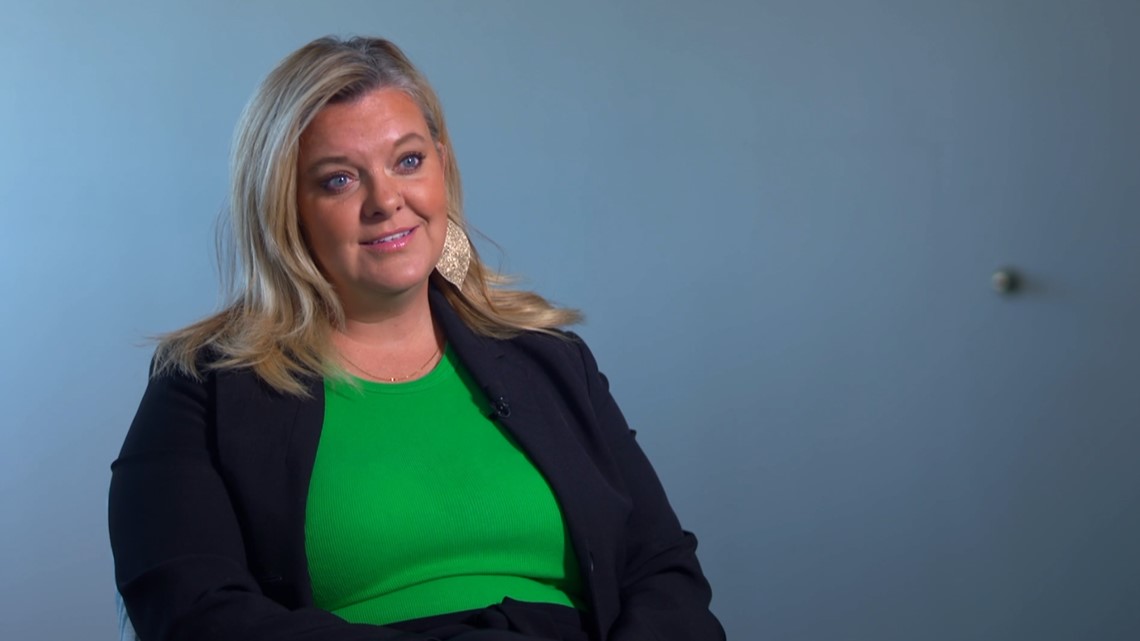 Chapter 2
:
The kidnapping
The temperature hit 86 degrees that Monday afternoon in Sheridan – Aug. 22, 1983.
After eating lunch, 3-year-old Lori Poland headed back outside with her brother and some other neighbor kids. Her dad was inside the family's small home, but other parents were around – and some workers at the business across the street sat outside, enjoying their lunch breaks.
One sat in his pickup, eating a sandwich.
About 12:45 p.m., an orange Nissan sedan pulled to a stop in the street. The man behind the wheel coaxed Lori over to the car, persuaded her to take off her pants and get in. Then he drove off.
Three of the children ran to Lori's dad, screaming, "Call the police."
A neighbor got a look at the car, which was an orange Datsun with a black stripe and letters on the bottom of the door and a partial license plate, ADV-2.
The story hit the news a few hours later. Lori's mother was in tears.
"She's my baby," Lori's mom said. "Just bring her back. I really love her, and I want her home."
> The 9NEWS story below aired Aug. 22, 1983:
The day after she vanished, there was no sign of Lori, but police investigators already had their sights on an orange Datsun with the license No. ADV-627 and the man who owned it, a golf course maintenance worker named Robert Thiret.
They brought him in for questioning. Thiret repeatedly denied having anything to do with Lori's disappearance, telling police he was home at the time she vanished, and that night they released him.
Thiret held a sports coat over his head to avoid the waiting news photographers, rushed to a car and left.
Investigators began watching him around-the-clock as the search for Lori stretched into a third day, and then a fourth.
By then, hope had faded, and everyone involved feared the absolute worst.
Then, on that Thursday morning, there was a miracle.
A couple from Pennsylvania out bird watching in the Genesee Park area, 20 miles northwest of Lori's Sheridan home, stopped to use a remote outhouse. They heard something, thinking at first it was an animal. Then they realized it was a child's voice.
One of them grabbed a flashlight and shined it into the pit below the crude toilet. Lori stared back.
"What are you doing in there?" the man asked.
An ambulance rushed Lori to the hospital and a reunion with her relieved parents, all of it captured by reporters and photographers.
> The 9NEWS story below aired Aug. 25, 1983:
Chapter 3
:
The suspect
Though she was just 3 years old, it was quickly clear that Lori knew exactly what had happened to her and exactly who did it.
Two days after her rescue, while she was still being treated at St. Anthony Central Hospital, Sheridan Police Chief Joe Stephenson and a detective met with Lori and her parents, recording an interview as they showed her a series of photographs. Mixed in among them was a picture of Thiret.
Stephenson started by showing Lori photos of a fellow investigator, then a reserve officer, then a janitor at the police department. Even one of himself.
"When I handed her the photo of Robert Thiret, her entire face changed," Stephenson wrote in a report.
"Oh, there he is," Lori said, according to court records. "That one. He did it. He put me in the hole."
"It is this officer's opinion, without doubt, that Lori Poland identified the suspect of Robert Thiret as the man who kidnapped her," Stephenson wrote.
A few days later, investigators took the recording of that interview to Dr. Richard Krugman, the head of what is now known as the Kempe Center for the Treatment and Prevention of Child Abuse. Krugman says he has never forgotten watching that interview.
"She pointed right at him said, 'Mommy, that's him. That's the bad man who put me in the hole,' " Krugman says.
The next week, Lori was interviewed again by a doctor at the Kempe Center. Krugman operated the video camera. Thiret's attorney was allowed to suggest questions.
"She played out, in 45 minutes, everything that happened to her from the time she was in front of the house, to when she got in the car, to what the car looked like, to the what he did to her, to when she was dropped in the hole," Krugman says.
Several times, Lori was shown a photo of someone other than Thiret and asked: Isn't this the bad man?
Each time, she said no, pointed to Thiret's picture and said, "That's the bad man."
"She was just crystal clear at the age of 3 as to what had happened to her and who had done it," Krugman says.
> The 9NEWS story below aired Sept, 8, 1983:
What had happened to her was unspeakable: The man got her to take off her pants and lured her into his car, sexually molested her and then dropped her into that outhouse pit, leaving her for dead.
A little more than two weeks after Lori's abduction, police obtained an arrest warrant for Thiret on charges of attempted first-degree murder, second-degree kidnapping, child abuse, sexual assault on a child and committing a crime of violence.
A year later, to the outrage of many, prosecutors agreed to a deal with Thiret. He pleaded guilty to attempted murder and sexual assault on a child, and a judge imposed a 10-year prison sentence.
Thiret walked free after serving about six years. Though the state parole board had denied his bid for freedom, the Colorado Supreme Court ruled that state law required that he be given credit for "good time" while behind bars.
He left Colorado and went to California, where he was again convicted of sexually abusing a child.
At the time, no one had a legal right to know where he was headed after being released. Within months, the state legislature passed a law requiring convicted sex offenders to register with authorities.
> The 9NEWS story below aired Sept. 26, 1984:
Chapter 4
:
'I'm OK with being Lori Poland'
Forty years later, Lori Poland is as apt to share her story as she is to be recognized by a stranger.
"A lot of who I am is derived by where I've been," she says. "And so, it explains a lot about who I am. … I don't talk about my kidnapping every day, by any means. But also, it's just easy to get it out of the way. Like, I'm just gonna tell you my backstory. It's a lot, I'm a lot."
The reaction she gets varies.
"If they lived in Colorado, the common response is usually tears or sadness – or their own phenomena of the time and experience," she says.
If they don't live in Colorado – or didn't in the summer of 1983 – they usually ask, "Are you OK?"
"Usually there's a little bit of awe, which is always wonderful for my sometimes-inflated ego, of like, how do you survive, and like, it's amazing that you're doing the work that you do," she says.
> The 9NEWS story below aired May 18, 2003:
She is uniquely qualified for the work she does. She's a therapist with her own practice. She and Dr. Krugman – who first treated her in the weeks after her kidnapping – launched the National Foundation to End Child Abuse and Neglect in 2018.
In that role, she frequently tells the story of her abduction and assault, though she also thinks fondly to a time in her life where she lived relatively anonymously.
"When I got married, and I changed my last name … it was like going into witness protection," she says. "It was just a breath of fresh air."
At that time, she was working in finance. Eventually, she felt drawn to the work she's doing now. After she and her husband divorced, she returned to using her maiden name.
When she recently remarried, she decided to continue to use Poland as her last name.
"There will be a time where I buy some farmland with a bunch of trees and become a yoga instructor and meditate every day and paint and write and raise chickens," she says. "And you know, there'll be a time when I can be a foster mom to little babies. I look forward to that. But right now, I'm OK with being Lori Poland."
There's another name she's OK saying out loud: Thiret's.
In 2001, Thiret's brother called Lori to ask whether she would refrain from saying the family name in public.
"I felt so guilty because I felt empathy for him," she says.
But over time – and especially after she learned that Thiret was convicted of molesting another child in California – she reached a different conclusion.
"I will use his name because he counts on me being silent," she said. "He counts on his victims being silent. And Robert Thiret is not somebody that we need to be silent about. The man has caused harm."
Thiret, she said, is just one man. The toll he's taken on others is incalculable.
"So, I am not going to not say his name," she says. "I'm not going to do him that justice."
Coming Tuesday: The toll of her abduction and assault on Lori's family – and the joy in her life.
Contact 9Wants to Know investigator Kevin Vaughan with tips about this or any story: kevin.vaughan@9news.com or 303-871-1862.
More 9NEWS stories by Kevin Vaughan: