The 11Alive Investigators uncover claims of prescription drug price gouging, not from pharmacies, but from a little known industry known as "middlemen" drug suppliers.
Those middlemen companies are called pharmacy benefit managers (PBMs). While you may have never heard of them before, pharmacists say PBMs play a big role in the price you pay for medicine, oftentimes setting prices the industry wants to keep secret from the public.
The healthcare industry call PBMs "middlemen" because they negotiate drug prices between insurance providers, drugmakers and pharmacies.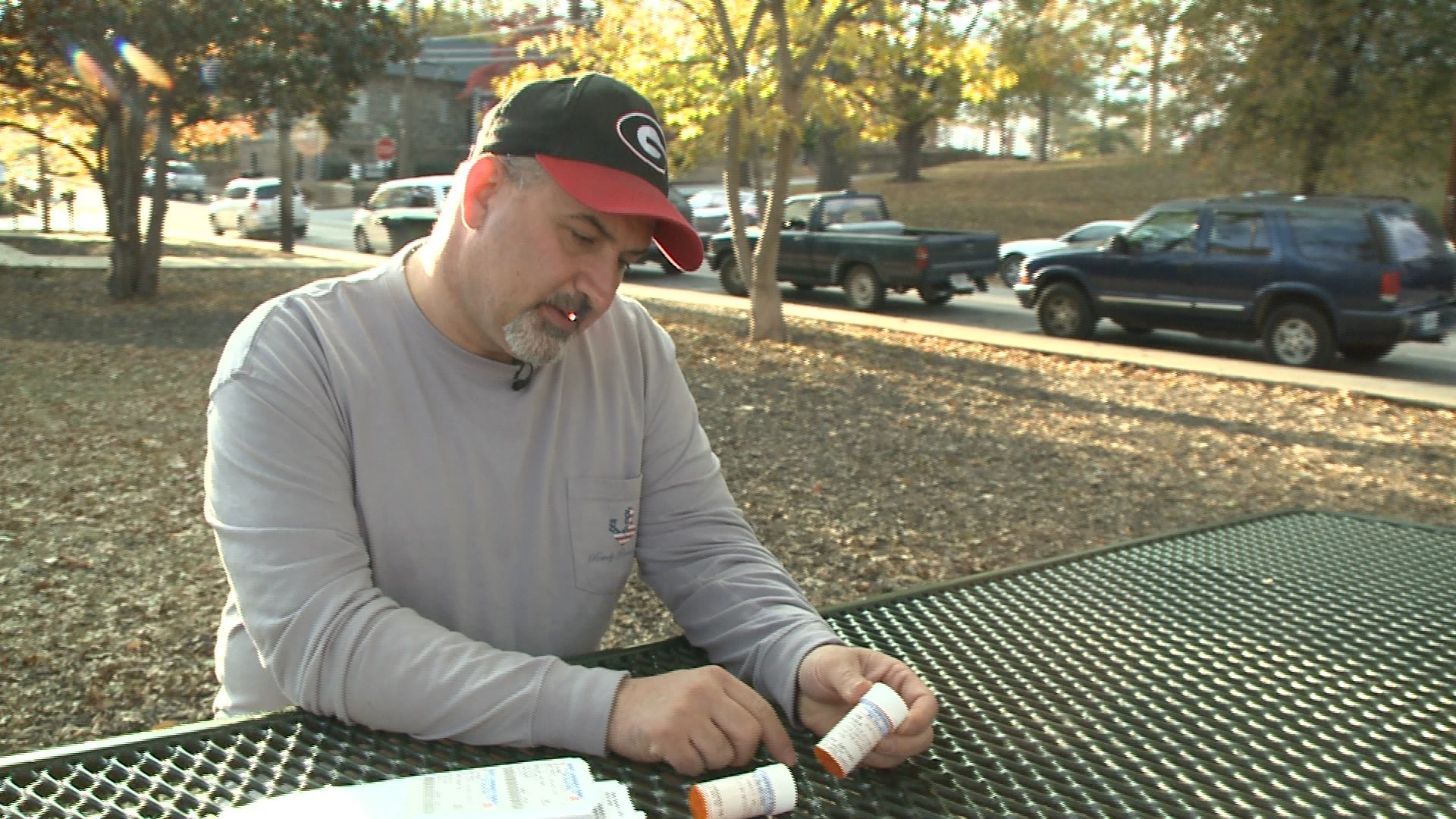 Randle Grizzle is no mathematician, but the Dahlonega resident knew things just didn't add up when he picked up two prescriptions late last year.
At first, he was charged $44 for ibuprofen and $75 dollars for a drug called tamsulosin. Those were the co-pays using his insurance.
"I said, 'How much is it without the co-pay, without fighting the insurance?'" Grizzle said.
The cash price dropped from $44 to $13 for the ibuprofen and tamsulosin's price dropped 76 percent to just $18.
You read that correctly. Grizzle's own insurance tried to over-charged him, not the pharmacy. "So, a considerable difference," said Grizzle. "That doesn't make sense to me."
It's happening across the country. 11Alive News and our Minneapolis TEGNA partner, KARE 11, have found numerous examples of insurance co-pays costing more than out-of-pocket prices for prescription drugs.
While Grizzle knew to ask for the out of pocket prices, the 11Alive Investigators uncovered pharmacists say they're are typically prohibited from talking to their patients about pricing options.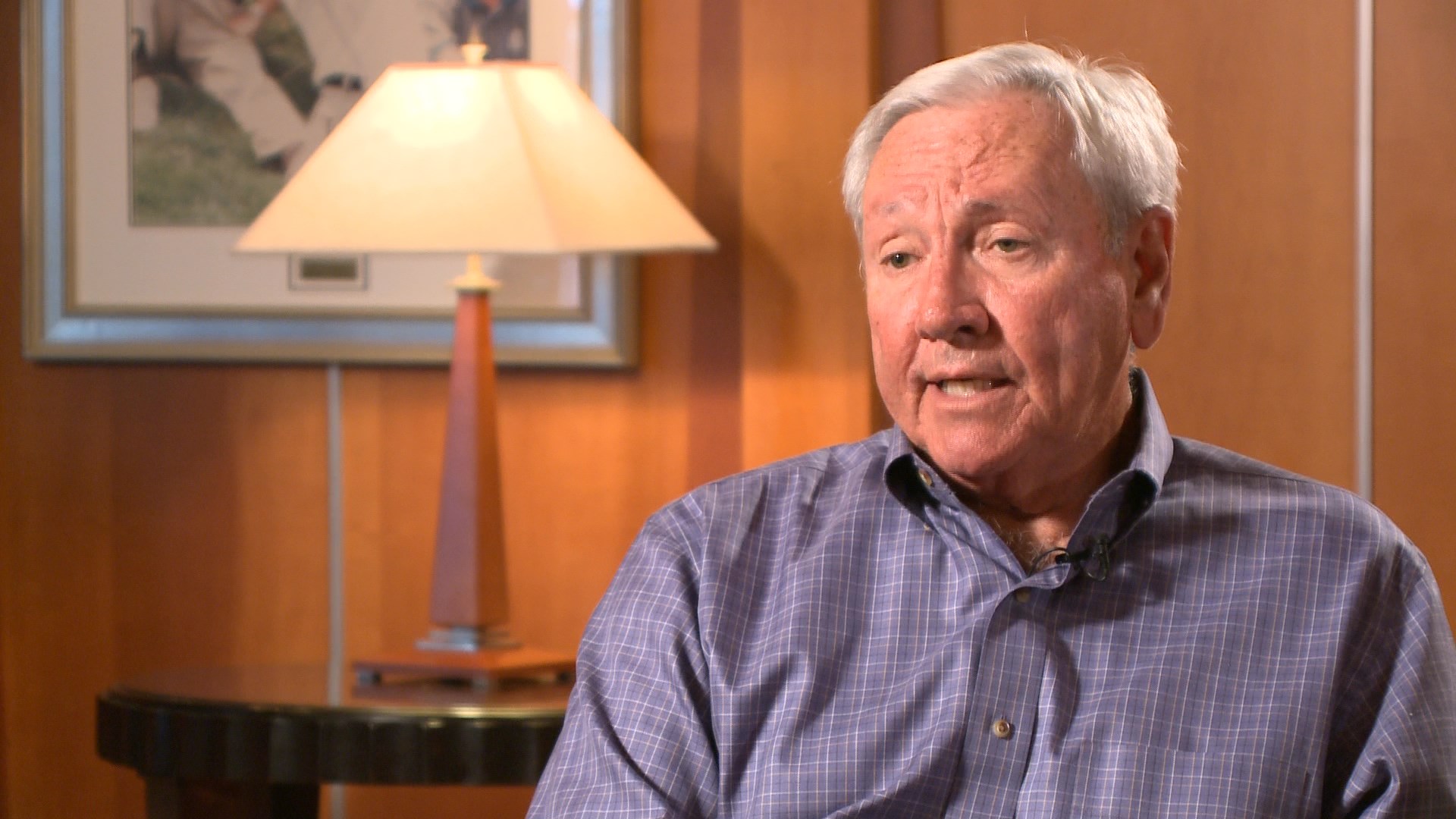 Eddie Madden is a former pharmacist in Elberton, where he owned a pharmacy for more than 40 years. Madden says contracts with PBMs prohibited him from talking about pricing.
"Well, I don't think it's right to the patient," said Madden. "What we see is a massive amount of money and no one has any assurance that it's actually getting back to reduce healthcare costs and healthcare dollars."
One contract, obtained by the 11Alive Investigators and KARE 11, have gag orders written in them. It states that pharmacists can get kicked out of an insurance network if they talk to the media or "sponsor's members" – which means customers – "without prior consent."
"Pharmacy benefit managers originally started in the 1990s when most drugs were brand name…but they morphed over the last few decades into this system that operates in the shadows and sets the own price for their own purposes," said Belk.
Express Scripts is the largest PBM in the U.S. According to SEC filings, its revenue jumped from $21 billion in 2006 to more than $100 billion in 2015. To put that in perspective, that's more revenue reported than McDonald's, Disney and Adidas – combined.
Interview requests with Express Scripts were declined, but its chief medical officer did respond to questions of influencing prices on CNBC last year following rising EpiPen prices.
CNBC: "So Steve, what Mylan CEO Heather Bresch said today, it's actually the middlemen who are responsible for incentivizing higher drug prices. How do you respond to that?"Steve Miller: "That can't be further from the truth. We would love to see lower drug prices. We pass the savings we take from the market back to our client."
By email, Express Scripts also denies it hides prices from consumers – writing, "the allegations you raised from the local pharmacists are inaccurate."
"No, I don't buy that because they're in the middle and I think they the problem there in the middle is that there's not transparency," said Madden.
"It makes you wonder where's the money's going," said Grizzle.
On Wednesday, March 1, Express Scripts sent 11Alive News a formal response via email noting several points:
Express Scripts does not engage in the anti-patient practice of copay clawbacks.

The story implies the patient featured gets his benefit from Express Scripts. That person is not an Express Scripts member.

We believe patients should pay the lowest possible price for a medication, and have a full line of site into their prescription costs and the opportunities they have to pay less.

Via our website and mobile app, Express Scripts members always know -- in real-time -- what their specific cost will be for a prescription, based on their individual plan design, copay structure or current deductible status, before they fill their prescription.

Our mobile and web tools tell our members if a medication will cost less at a different nearby pharmacy, in a different pharmacy channel, or if there is a less expensive clinical alternative they can discuss with their doctor. If their pharmacy's price for their medication is less than their copay, we tell them that, too.

Our members do not have to pay cash, or go outside of their benefit, to pay a lower price if the pharmacy's price for the drug is less than their co-pay. The claim automatically processes at the lower cost, so the patient always pays the lower amount AND gets the clinical and safety protections that come with their pharmacy benefit.

Express Scripts does not prohibit pharmacies from counseling patients on drug alternatives (including lower cost alternatives). We also do not prohibit pharmacies from disclosing the patient's out-of-pocket costs for a drug.
Georgia lawmakers in Atlanta and Washington, D.C. plan action to address pricing and transparency with PBMs. Legislation in both chambers of the Georgia General Assembly passed on Wednesday addressing the issue.